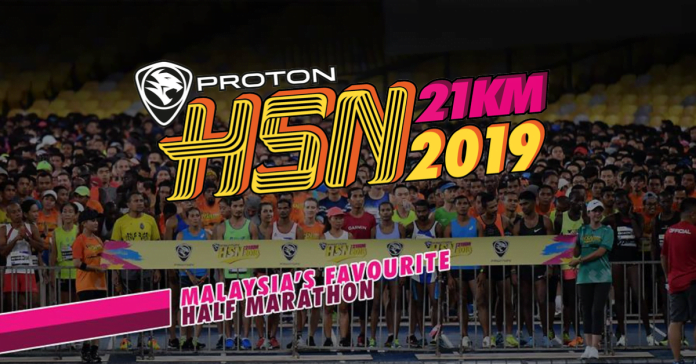 Known for being the best half-marathon event in Malaysia, HSN21km is back again this year – bigger and better! The 2019 edition offers a wide range of distances – 21km, 10km and Yakult 5km. It is set to flag off at 5:00 am, 6:15 am and 6:45 am respectively on 13th October 2019 at Anjung Flora, Putrajaya.
HSN21km is an event initiative, with the support of the Malaysian Ministry of Youth and Sports, to promote healthy sporting Malaysia. Not only the event attracts the locals, but runners from all across the globe have also been participating in HSN21km. Witnessed over 12,000 runners during its last edition in 2018, HSN21km is on its way to becoming one of the biggest running events in the country with 18,000 passionate runners expected this year.
Brand New Course This Year!
PROTON HSN21KM 2019 will for the first time, introduce a competitive race category for its 5KM distance. Participants running the '5KM Competitive Race' will be timed officially in accordance with Federal Territory Amateur Athletics Association (FTAAA) standards and are entitled to compete for rewarding cash prizes.
The event will also open its doors to junior competitors in the 'Junior Race' category for its 10KM and 5KM distances. Runners participating in the categories will be timed and are entitled to compete for the respective category's cash prizes. Junior entries are open for youths ages 16 – 20 years old for the 10KM Junior Category, and the 5KM Junior Category are open to youths ages 12 – 15 years old and 16 – 20 years old respectively.
Read more about the introduction of this year's new course here!
Try the Yakult 5KM
Those contemplating joining the 5km category now have one more reason to do so! Yakult has been announced as the Official Probiotic Drink, and the 5KM distance at the PROTON HSN21KM 2019 is now officially known as the Yakult 5KM. This applies to both the fun run, as well as the competitive!
Don't miss out, boost your immunity with Yakult drink before and after the run. Good health starts with strong immunity!
Entitlements for Everyone
Finishers of all categories will receive a commemorative event T-shirt and a finisher Medal, unique to their race category. Additionally, 21km participants will receive an exclusive finisher shirt.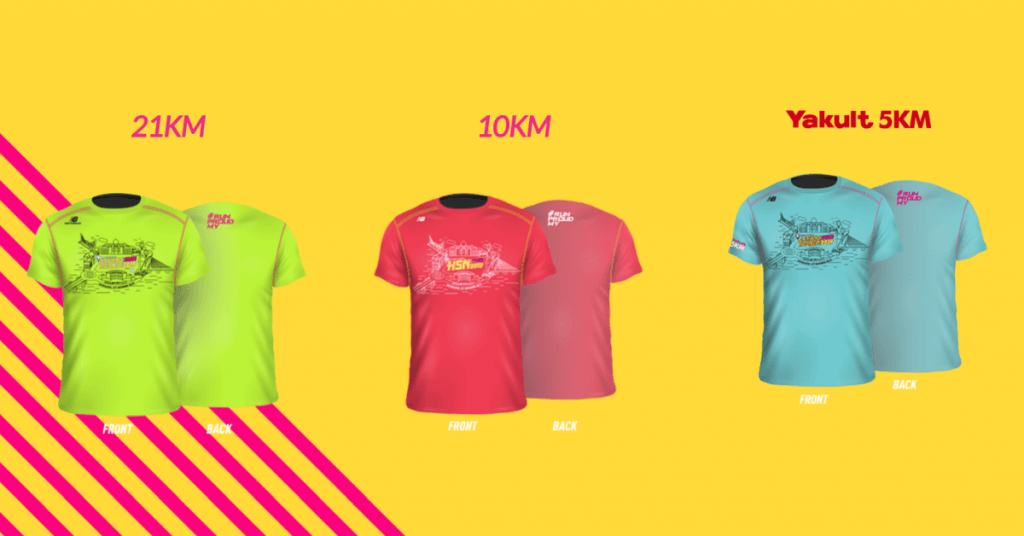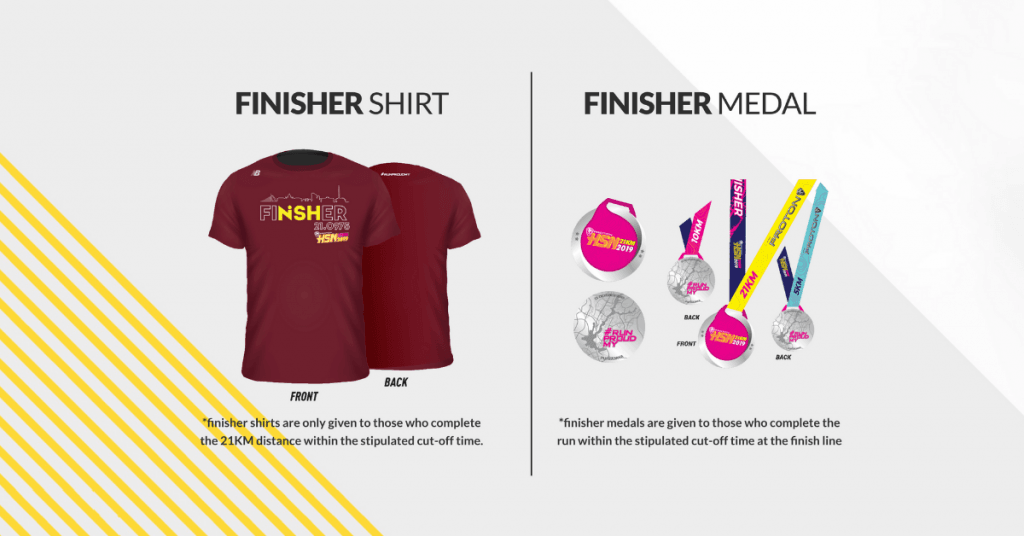 HSN21km: Categories and Fees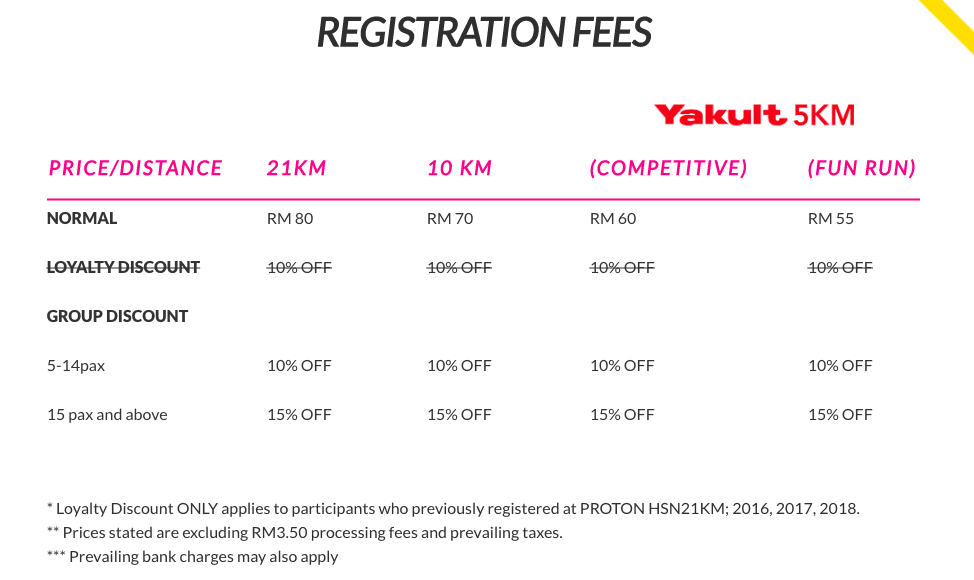 Prepare yourself for an amazing day of fitness and fun times for all ages at THE running event of the year!
Register for HSN21km with JustRunLah! and enjoy exclusive 5% OFF!

PROMO CODE: HSN21KMJRL5

Click here to find out more