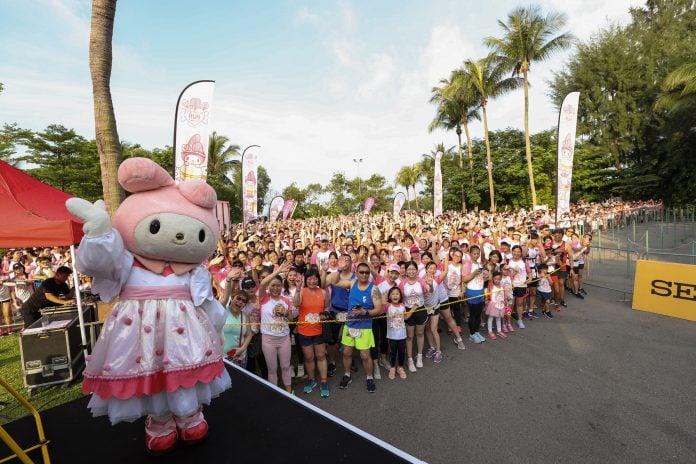 SINGAPORE, 12th May 2019 – Over 5,000 participants gathered bright and early on a Sunday morning to participate in the first-ever My Melody Run! Ardent Sanrio fans and running enthusiasts came together to celebrate Mother's Day with the adorable My Melody as they conquered the 5km route. Held at Palawan Green in Sentosa, participants were all smiles as they crossed the finish line to collect their exclusive medal!
It was a sea of pink at Sentosa, as participants sported their exclusive My Melody Run T-shirts, while warming up for the cutest race in Singapore. The anticipation for this Run could be felt oozing from the participants as they rallied around the starting point, raring to get started!
Participants raced to the sweet themed checkpoints such as the adorably named "Lolly Polly" zone and "Bubble Zone" to capture insta-worthy moments. Enjoying quality family time on Mother's Day, families jogged at their own pace with parents encouraging their children to push on and not give up.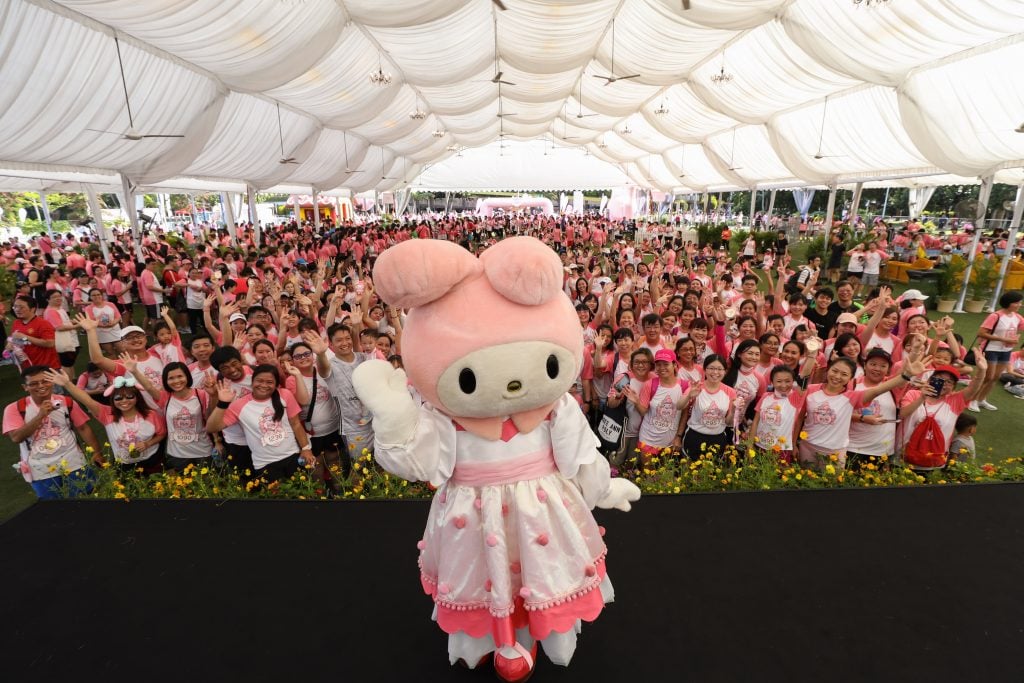 "Looking at the response and crowd here today, we know we have made the right decision in bringing the first edition of My Melody Run to Singapore. On top of that, today is Mother's Day, and we hope families had an unforgettable experience celebrating the noblest profession in the world," said a spokesperson from Sanrio Hong Kong team.
Palawan Green was decorated with enchanting My Melody statues and inflatables, much to the delight of her fans who took the chance to get a photo with the kawaii Sanrio icon. Everyone sought to bring home a memory with the iconic bunny from this momentous event, whether it is photos or limited edition plushies.
"It's our first time as a family joining this type of run and it's very fulfilling because today is also Mother's Day. My favourite part was when my kids went (uphill) and actually conquered the slope so that's good because it is a first as well," said 38-year-old healthcare professional, Sienna Chua.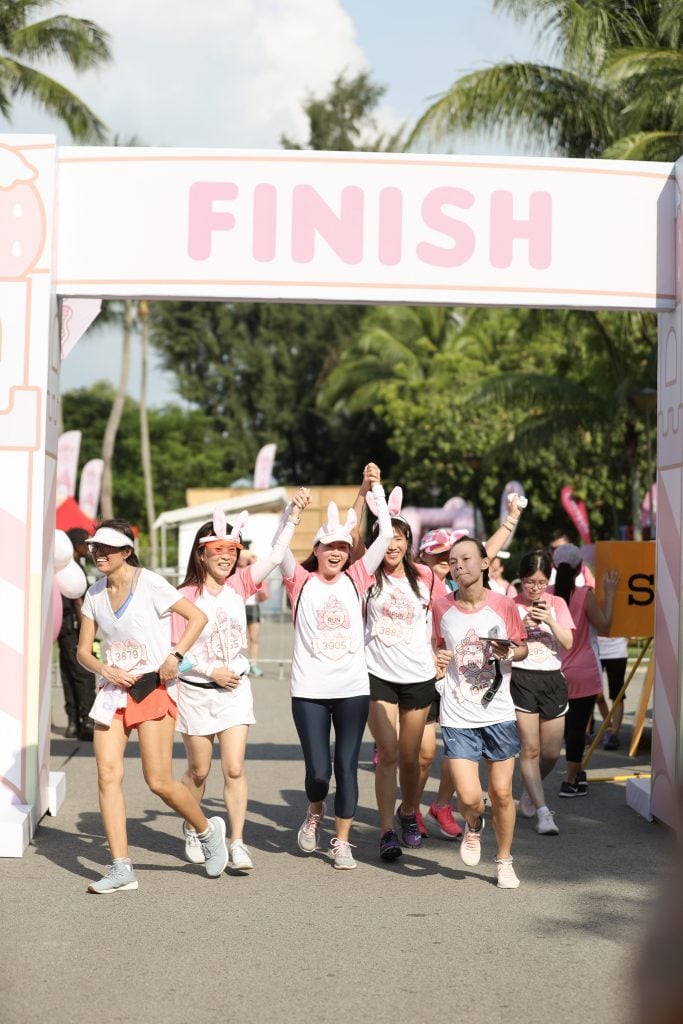 As participants crossed the finished line, they got the chance to unwind at the My Melody themed carnival filled with exciting games and attractive prizes. From a My Melody themed photobooth to a mini claw machine, the carnival was the perfect ending to the event. In true My Melody fashion, the lovable character gave her fans a special dance performance alongside the melodic vocals of local duo Shili & Adi.