Lakeside Garden, the 53-hectare western portion of Jurong Lake Gardens, is now open. You can enjoy the western portion of Singapore's third national gardens, and the first national gardens in the heartlands. Located along Yuan Ching Road and next to Lakeside MRT, there are exciting features such as Forest Ramble – the largest nature playgarden in the heartlands, the picturesque Grasslands where you can take great photos of yourselves, and Rasau Walk where you can take a stroll by Jurong Lake and enjoy the sights and sounds of a restored freshwater swamp.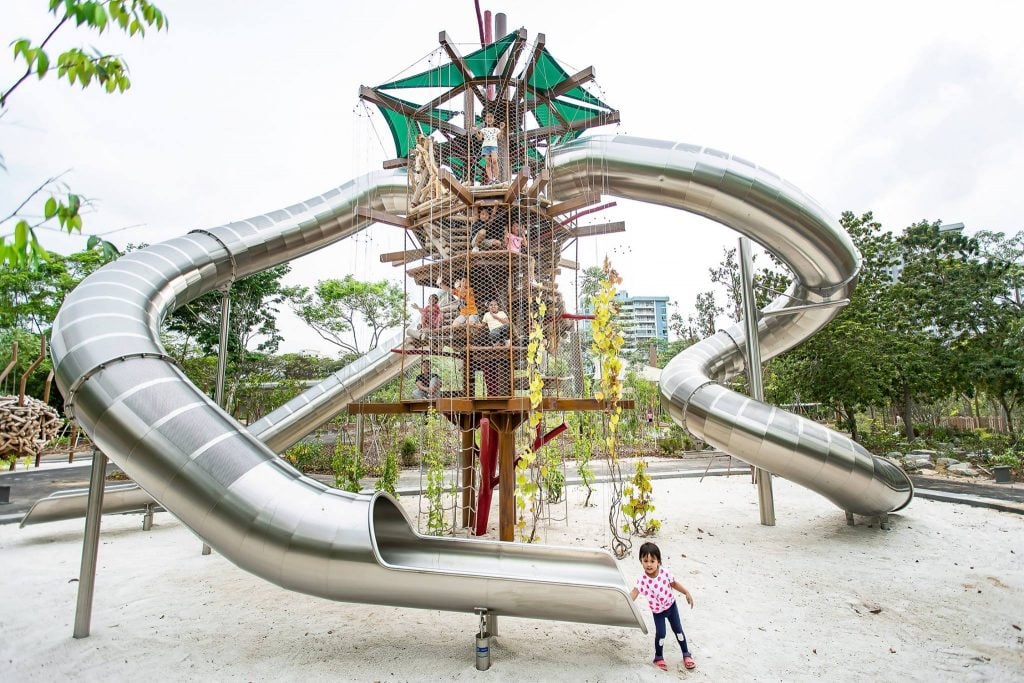 Children can explore the 13 different adventure play stations at Forest Ramble – the largest nature playgarden in the heartlands – and emulate the actions of animals found in freshwater swamps.
The Frog Play area is set amidst grasses and enables children to hop from one "lily pad" to another. The "lily pads" are small trampolines that are set in the ground.
At Forest Ramble's Snake Play area, children can climb up a structure that resembles a tree, and mimic the actions of a Paradise Tree Snake scaling a tree. From the top of the structure, children can enjoy a panoramic and unrestricted view of the playgarden. As they glide down any of the slides, they will feel the joy of sliding down like snakes from a tree.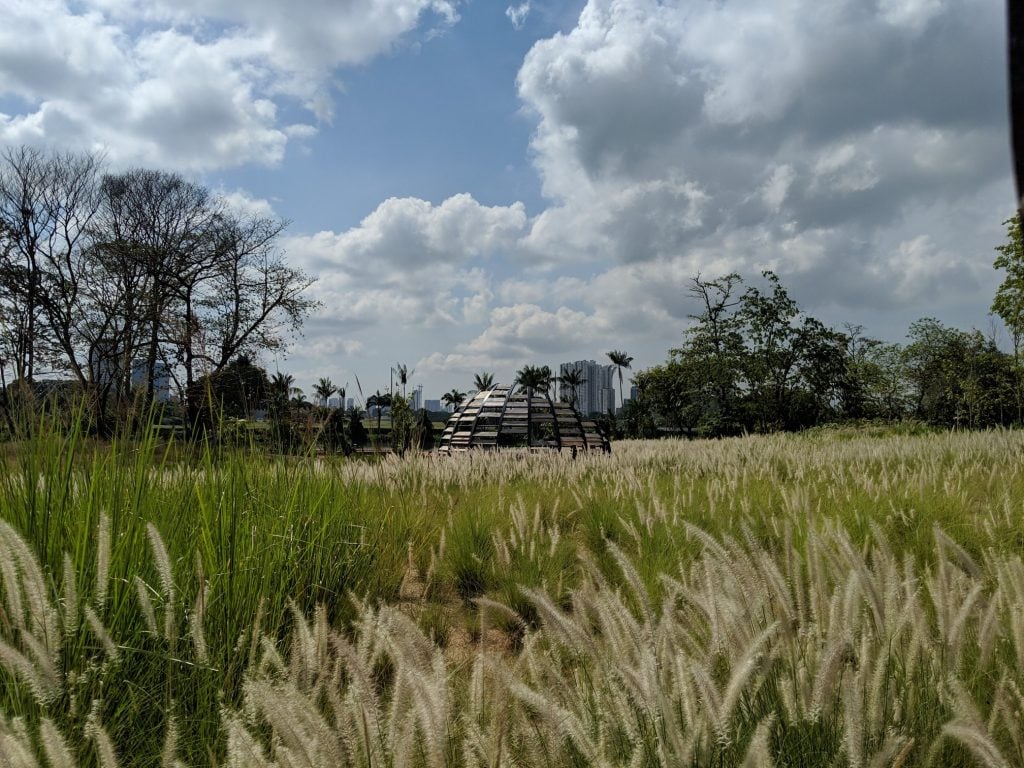 The picturesque Grasslands is a 3.5-hectare area dominated by tall grasses. There are six different species of grass, and around 300,000 plants here. It is an important habitat for small bird species that feed on grass seeds and seek shelter among the grass. Bird hides located within the Grasslands enable visitors to observe birds without alarming them.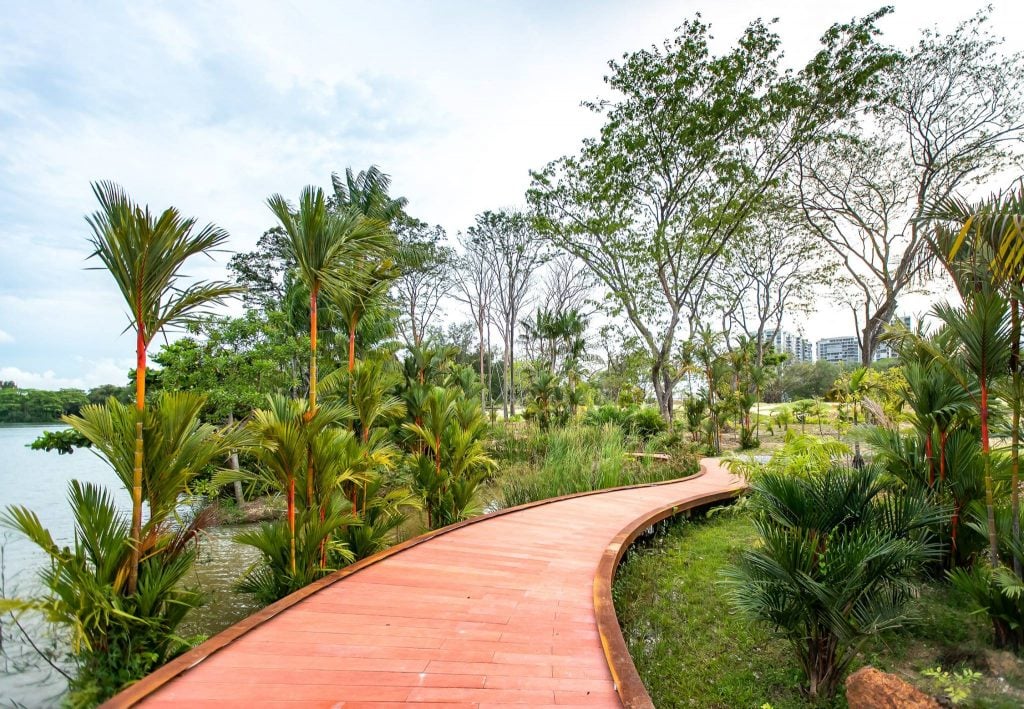 Rasau Walk is a 300m meandering boardwalk which takes you right up to the edge of Jurong Lake. It is a restored freshwater swamp habitat, with over 50 species of plants. The wetland habitats are inundated with water based on the rise and fall of water levels in the lake, creating zones for water birds to feed and forage.
Experience biodiversity up close at the new Lakeside Garden at Jurong Lake Gardens.
Enjoy the soothing sounds of flowing water along the 1.3km of naturalised waterways at Neram Streams, take in the view of Jurong Lake from the meandering paths of Rasau Walk, keep an eye out for feathery visitors from the bird hides in the Grasslands, chill out amidst the serenity of the Southern Promenade, and study the behaviour of Herons at Heron Island.
Lakeside Garden is easily accessible via public transport, car, or on foot if you live nearby.

By MRT: Lakeside Garden is a five-minute walk from Lakeside MRT Station (East-West line).

By bus: Passengers can alight along Yuan Ching Rd (Bus stop ID: 21639 and 21759) when taking bus 49 or 154, alight at Lakeside Station along Boon Lay Way (Bus stop ID: 28091) when taking bus 49, 98, 98B, 98M, 187 or 335, or alight along Ayer Rajah Expressway (Bus stop ID: 21019) when taking bus 30, 49, 154 or 178.

By cycling: Jurong Lake Gardens is accessible via the Round Island Route and Jurong PCN.

By car: You may park at two car parks along Yuan Ching Road (nearest carpark is the South Carpark opposite Tao Ching Road).