Garmin The Performance Series is coming to the west, specifically to West Coast Park, in 2019! After you have emerged out of your comfort zone at Road Race 1 at Punggol Waterway, it is time for you to progress towards betterment at Road Race 2! Happening on 18th August, 10km and 5km categories are available for Road Race 2.
Since Road Race 2 will be held at West Coast Park and in line with the Series' objectives of encouraging a consistent healthy lifestyle while exploring Singapore's landmarks, bring your family and friends and enjoy a day out at West Coast Park after the race, be it playing or dining outdoors! Let's check out what West Coast Park has in store for us!
Want to read more about Garmin The Performance Series, read here or visit their official website at https://www.theperformanceseries.sg/!

Themed as the "Play Centre in the West", West Coast Park is a large regional park located in the southwest of Singapore. A linear park comprising 50 hectares of park land, the park runs parallel to West Coast Highway.
There is something for everyone
West Coast Park is divided into three areas for you to enjoy with your family – play areas, dining outdoors and bird watching experiences.
1) Play areas
Adventure Play Area
Standing at the center core of Area 3 is the Adventure Play Area that caters to people of different age groups, from toddlers to young adults. This is the heart and most active zone of West Coast Park. Situated conveniently near the McDonald's, the Adventure Playground comprises eight play sets and obstacle courses, featuring climbing equipment, zip lines, slides, and other stations for children and toddlers. The iconic towering climbing pyramid is also located in this area, where parents and bigger kids can test their climbing skills.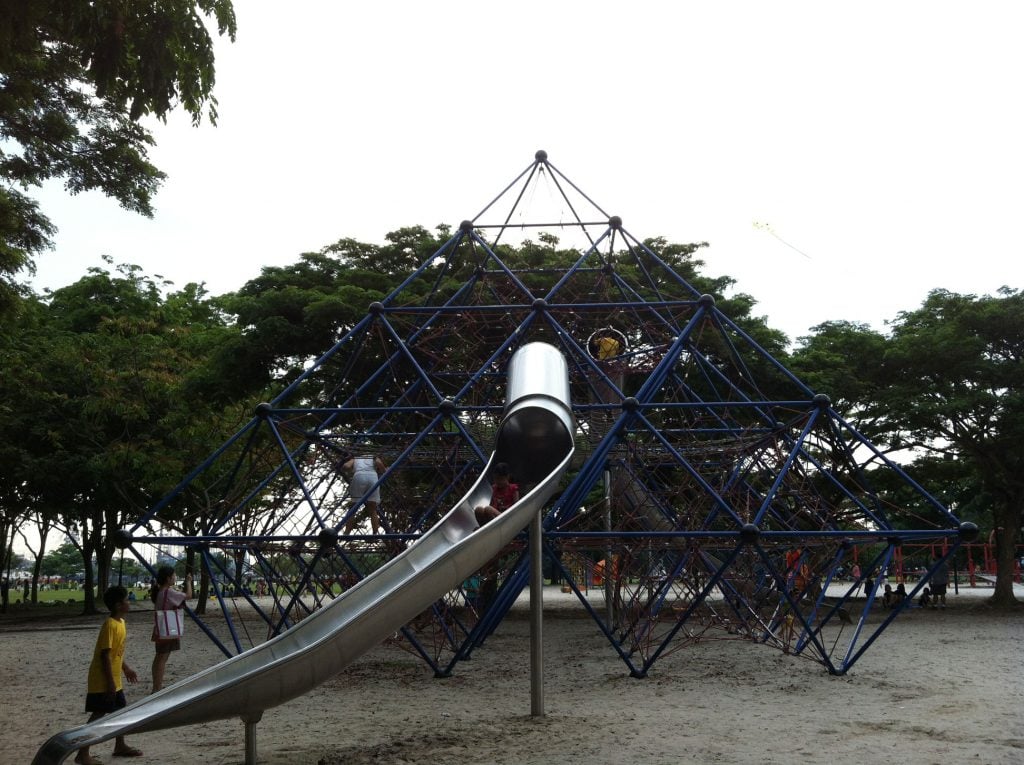 Fun on wheels
With the park paths available, you can bring your own bicycles or skates for a leisurely afternoon bike ride or some skating practice.
Have fun with your pets
At the furthest end of Area 1 (near the Pasir Panjang Wholesale Centre), there is ample space for your dogs to get some exercise or probably roll around. There is also a high tech Dog Washing Booth which dispenses shampoo, conditioner, leave in treatment and ends it all off with a quick blow-dry.
Grand Lawn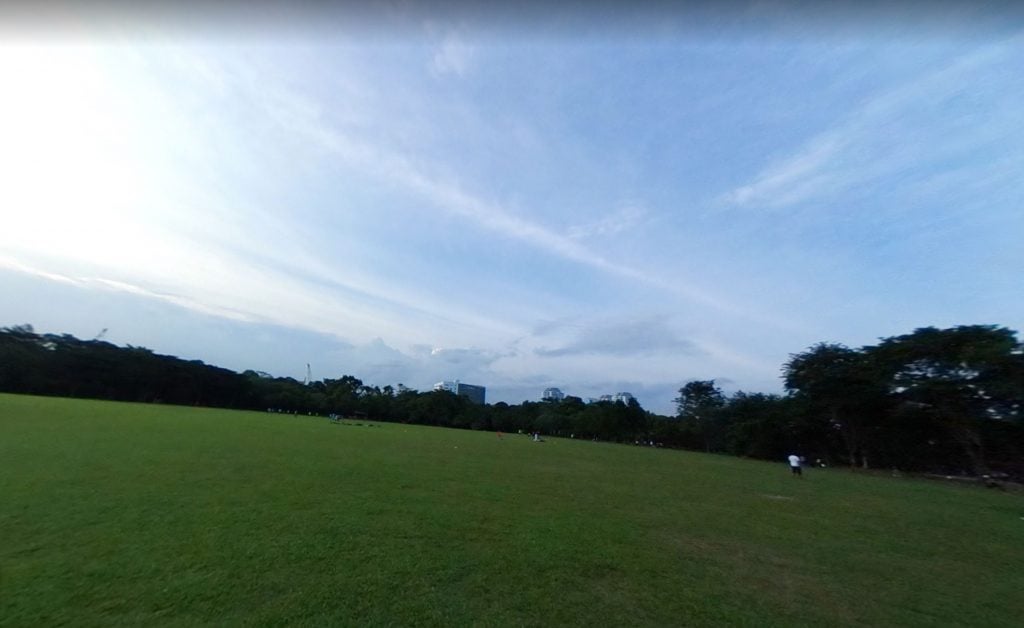 Adjacent to the play area, the Grand Lawn is a huge open space where families and friends can busk under the sun for a picnic and bond over games and activities such as kite flying or a game of frisbee/football while enjoying the breeze coming in from the coastline.
2) Dining outdoors
Other than the McDonald's located at Area 3, there is also an option for you to book a barbecue pit at Area 2. These pits are perfect for your weekend picnic activity with your family and friends where you can enjoy barbecuing and cooking your food outdoors.
3) Birds Watching
West Coast Park is definitely one of the hotspots to do bird watching! Visitors to the park can take a stroll to Marsh Garden and see if you are able to spot unique birds such as the White-breasted Waterhen (Amaurornis phoenicurus) and Striated Heron (Butorides striata).
White-breasted Waterhen (Photo: ebird.org)

Striated Heron (Photo: singaporebirds.com)
Our readers are also entitled to a 5% discount when you use the promo code JRL5OFF
for registration at https://wejust.run/GarminTPSRoadRace2