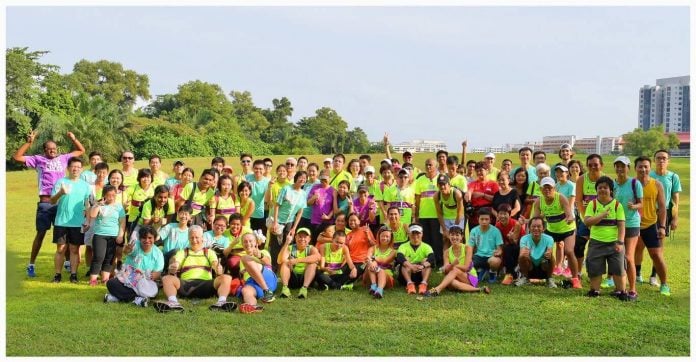 Are you bored of running alone? Why not join a running club?
With running clubs, it will enhance your running experience, create new friends and you might also notice improvements in your performance. Fret not, there might actually be running clubs around your area! If you wish to create positive impacts on a person's life and run at the same time, Runninghour is perfect for you!
Read more to find out what's special about Runninghour.
Runninghour's Purpose
Runninghour was co-founded on 18 April 2009 by Mr. John See Toh and Ms. Chan Jan Siang with the aim of providing an avenue for mildly-intellectually challenged youths to participate in sports and integrate with mainstream society. The members are mainly students and ex-students of APSN.
On 9th June 2012, we expanded to include visually challenged runners (VCRs). Recognising that the club has the potential to create a positive impact in more lives, Runninghour officially registered as a co-operative in May 2014, to promote the well-being and integration of persons with special needs (PWSNs) – all known as Buddies in the Runninghour family.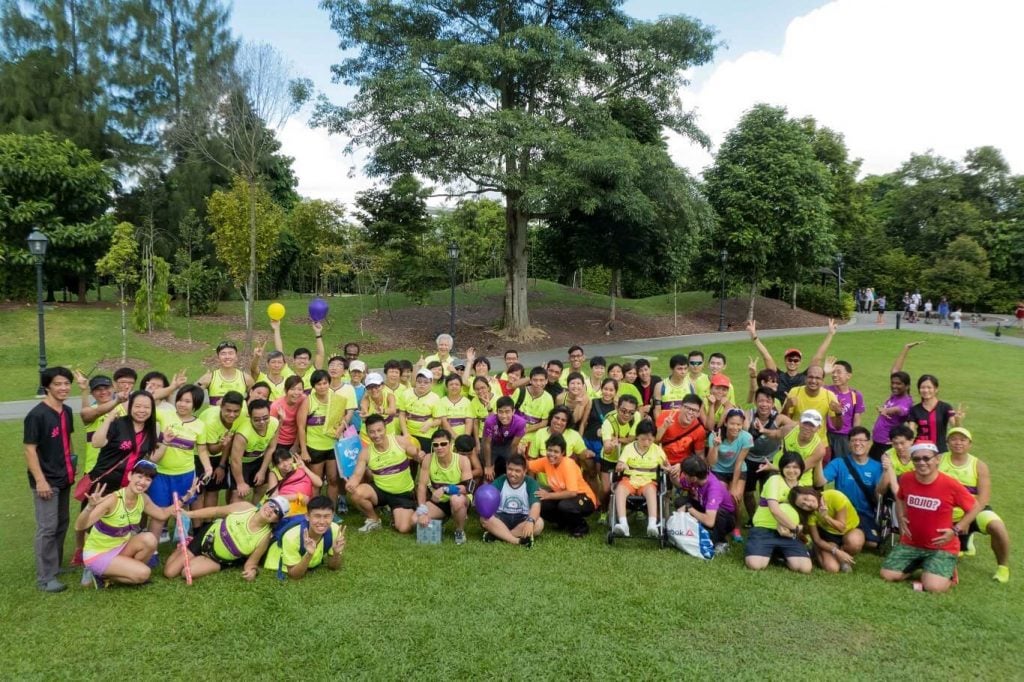 Runninghour's Activities
Runninghour holds regular sports activities such as Weekday Fun & Fit fitness sessions, weekly Saturday Runs, tandem biking, dragon boating, and other activities for Intellectually Challenged Runners (ICRs), Hearing Challenged Runners (HCRs), VCRs and Physically Challenged Runners (PCRs). In the past year, RunningHour started encouraging individuals with mental health challenges to join the group to enjoy the physical and social benefits of running as a pathway to healing. RunningHour also accepts engagements to run corporate social responsibility events to strengthen inclusivity awareness and deepening integration with the public at large.
Induction Training is conducted once a month to train potential volunteer guides to learn skills ranging from how to use a tether to guide a visually impaired buddy runner to the interaction cues for an autistic brisk-walker buddy.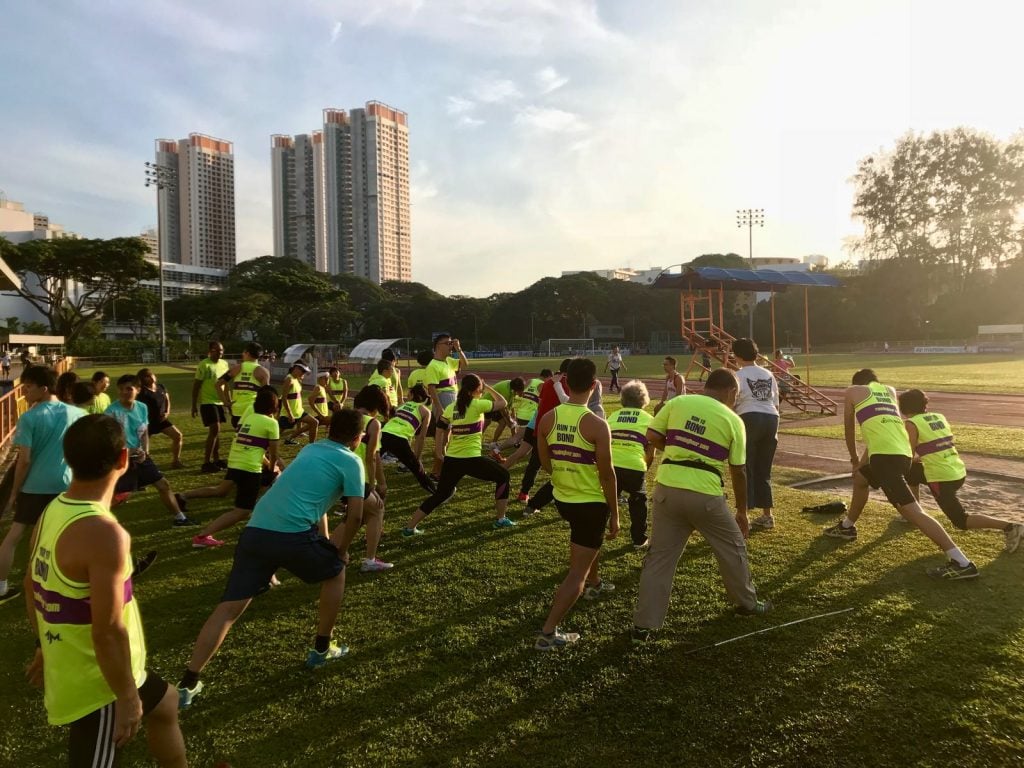 Runninghour's Motto
Our Motto is 'Run To Bond Run So Others Can' is both figurative and literal. Visually and intellectually challenged runners require trained guides to accompany them for their runs.
Runninghour's Race
To create more awareness of our mission of promoting the well-being and integration of PWSNs though sports, we have been organising annual mass runs under the title Runninghour: Run So Others Can since 2015, renamed to Run For Inclusion in 2018. Our event is the first and only of its kind in Singapore and its unique nature sparked an increased amount of interest within the community. In August 2018, we had close to 1,500 participants who ran alongside about 570 runners with special needs (up from 470 in 2017). To experience the challenges faced by runners with special needs, they were invited to challenge themselves with the unique 'Empathy Run' feature of the race. Runninghour2019 is in our fifth run this year and we hope to motivate the public to come together once again to show their support towards integrating people with special needs through mainstream sports.