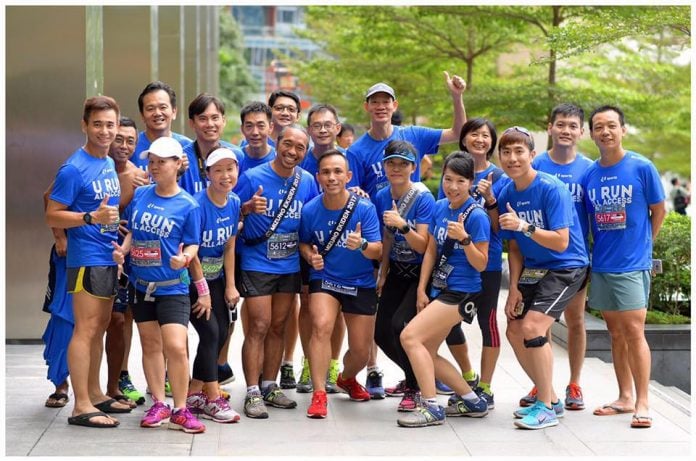 Are you bored of running alone? Why not join a running club?
With running clubs, it will enhance your running experience, create new friends and you might also notice improvements in your performance. Fret not, there might actually be running clubs around your area! If you're near the central region of Singapore and looking for friends to train together, U Sports Running Interest Group is perfect for you!
Read more to find out what's special about U Sports Running Interest Group.
U Sports Running Interest Group's Purpose
To bring the Running Community together. We want to provide a proper platform for runners from all walks of life – whether you are an avid runner or just beginning your running journey – to gather, train, run and have fun together. We aim to be a platform where like-minded individuals can come together to bond, motivated one another, keep each other driven and fit.
U Sports Running Interest Group's Where and When
Every 1st & 3rd Wednesdays of the month at Velocity, 7:15 pm (7 pm for registration)

Every 2nd and 4th Wednesday of the month at One Marina Boulevard (meeting point: NTUC Building Level 1), 7:15 pm (7 pm for registration)
Sessions are subjected to weather conditions and may be modified or cancelled in event of inclement weather.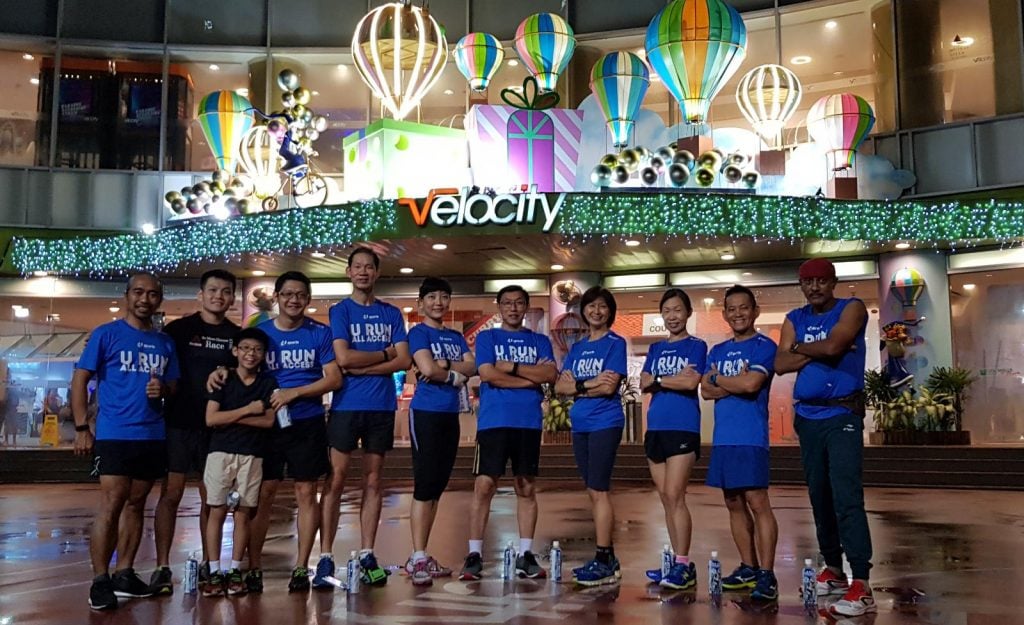 For Who and How To Join U Sports Running Interest Group
Sessions are free for all and suitable for different runners, be it leisure or seasoned runners. There are various workouts ranging from basic fitness training to lead-up runs for major races to help members better prepare for race day. Join our Facebook group https://www.facebook.com/groups/USportsRun/ to receive weekly invites to our running sessions. Hit the interested button or simply turn up, we'll be more than happy to welcome you to our big family.
Something Special about U Sports Running Interest Group
We are constantly working with our partners to send our runners as pacers for races. Past projects include OCC 3Ten Run, Run for Light and other charity runs. The pacer program and the run sessions are led by appointed Run Leaders who take care of members' welfare, safety and overall training routine. Our Run Leaders are seasoned runners who are able to provide proper guidance and essential training tips to improve running efficiency. On top of having fun, one will bound to benefit from the variety of exercises under U Sports Running Group.
Looking for more running groups in your area? Check out JustRunLah!'s comprehensive list of running clubs near you.