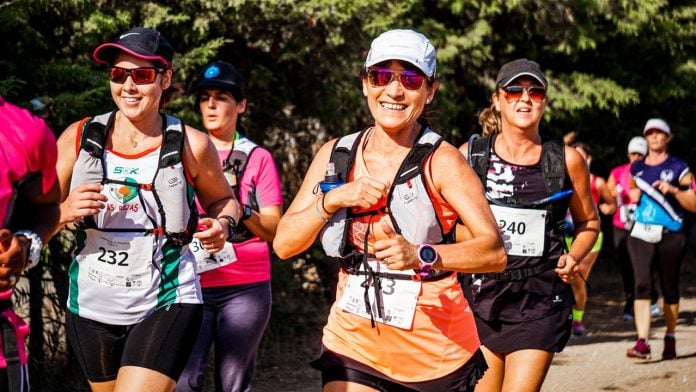 The cost to enter a running marathon has nearly doubled in the last decade, forcing runners to pay hefty sums just to be registered to race. Not to mention the thousands it can cost to travel to marathon destinations around the world. With these skyrocketing costs showing no signs of decline, many runners are left having to sacrifice their love for running due to a lack of money. On top of the immense nutritional training required to run a marathon, plus extensive cardio exercises – runners now have to pace themselves for the hit on their wallet. Fortunately, there are some preparation measures that runners can take to travel for marathons without completely breaking the bank.
Creative Fundraising
With the advent of the internet, people are able to communicate more efficiently than ever before. This has led to new and improved ways for fundraisers with a good message to get into the public eye. Many marathon runners are often motivated by a number of great causes, and highlighting these reasons for running online can generate a group of loyal people willing to pitch in some extra cash. Sites like Kickstarter and GoFundMe are incredible resources for runners to generate the money they need to run, especially if part of the funds will go to a charitable cause.
More traditional financial options exist for runners as well. For the cream of the crop, running sponsorships can not only provide for travel expenses and registration fees, but also give runners enough money to live comfortably. A more practical financial option would involve applying for a bank loan, which you pay back over time. If running marathons truly is a passion, this option can provide you with the capital you need to make it to the select marathons are most important to you.
Save, Save, and Save Some More
Sometimes, raising the funds all at once can be too daunting a task for a busy runner. Instead, a slower, more methodical approach is needed. Saving money over time can carry plenty of financial advantages. Most notably, the ability to pay for unexpected events – or to take a trip (in your case, for a marathon). Similar to the traits required for marathon running, saving money requires dedication and discipline. Finding the time and patience to save isn't always easy, but usually proves well worth the effort. Studies show that Americans who properly save money, report reduced stress, and more confidence in their work and social lives.
At the beginning of the year, pick the few marathons that you want to compete in, and find out what it costs to enter the marathon (travel included). Next, come up with a method of saving that will allow for enough money to take part in the race. A common and reliable way to save involves putting a portion of your weekly paycheck into a separate bank account, which will be used to pay the marathon expenses.
Most runners will say that their hobby is impossible to quit. The feeling you get after a long run is unparalleled by anything else. On top of this, the feat of completing a full marathon is possible for only a small portion of the world's most physically fit runners. However, in order to feed this desire for success in the running community, smart financial decisions must be made. Either through fundraising, or generating wealth through saving – finding the cash to support this sport is a marathon in it's own right. But for someone who can run 26.2 miles, raising the money is the easy part.