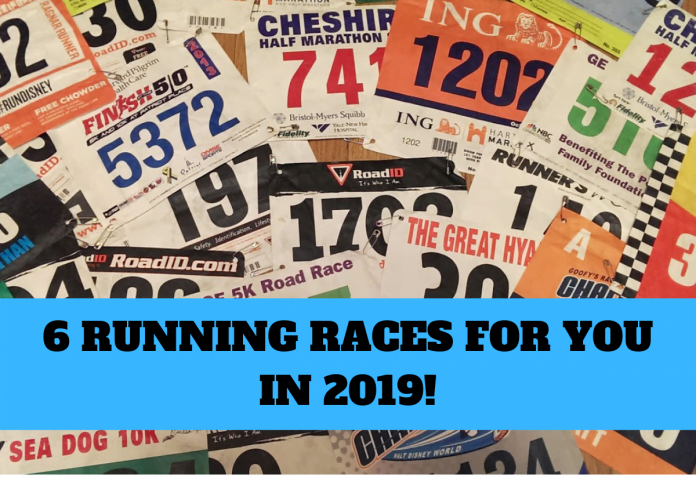 It's a brand-new year, and of course, most us wish to join a marathon or to at least start exercising as part of our new year's resolution. Perfect for you since there's a lot of exciting races coming in the first half of 2019! With all the different races coming up every month, there is always something for everyone!
1) Safari Zoo walk
If you feel like starting the year slow, you may consider joining a 4km run/walk with your family and friends. This run encourages family bonding while empowering runners to support wildlife conservation. Also, grab this opportunity to run through Singapore Zoo, River Safari and Night Safari!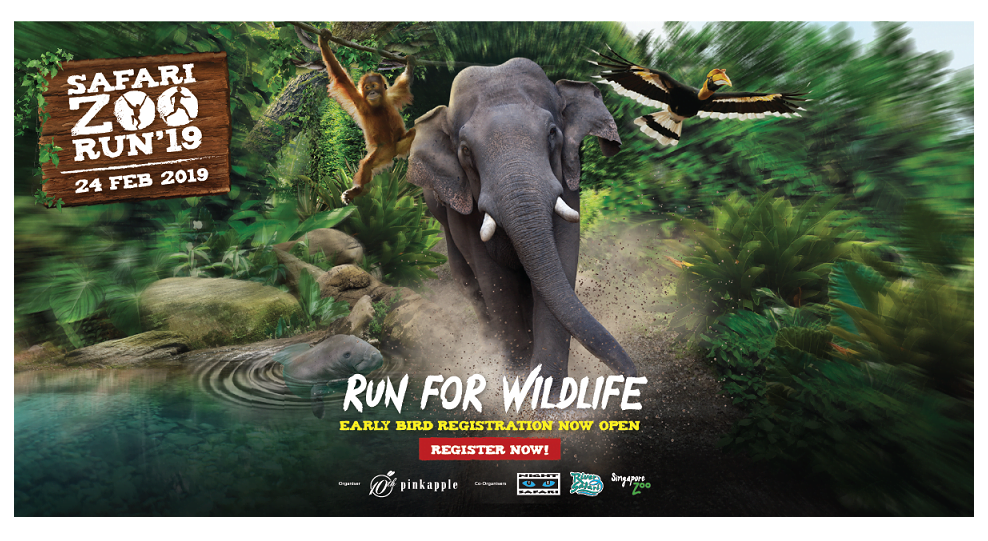 When: 24th February 2019
Where: Singapore Zoo
Categories/Price: Safari Zoo 4 km Walk (S$50.00)
Entitlements: Exclusive Safari Zoo Run 2019 race apparels, medals & more
[Sold out]
2) The Performance Series Virtual Challenge 1
A new addition to The Performance Series this year – Virtual Challenges. A virtual challenge is a series of runs that you can complete at your own pace and time. Additionally, Join both TPS road races and virtual challenges and reward yourself with an add-on lion-head medallion where the different races, get connected.
When: 1 February – 30 April 2019
Where: Anywhere
Categories/Price: Cumulative 50 km/100 km (S$15.00)
Entitlements: Finisher Medal
3) Mizuno Women's Run
ALL ladies unite 'cause this event is especially for you! This run is to celebrate women from all walks of life and to encourage women of all ages to get active through running.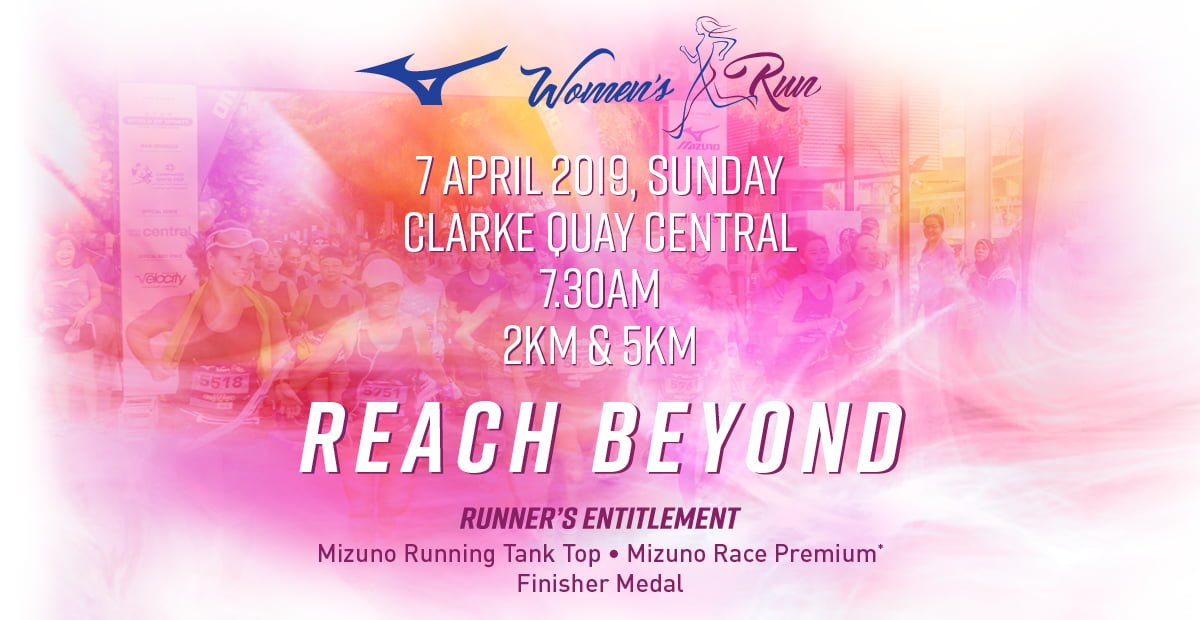 When: 7 April 2019
Where: Clarke Quay Central
Categories/Price: 2km fun Walk (S$35.00) / 5 km Individual Open (S$55.00)
Entitlements: Mizuno runners tank top (worth $49) & sponsored goodies in their race packs
4) 2XU Compression Run Singapore 2019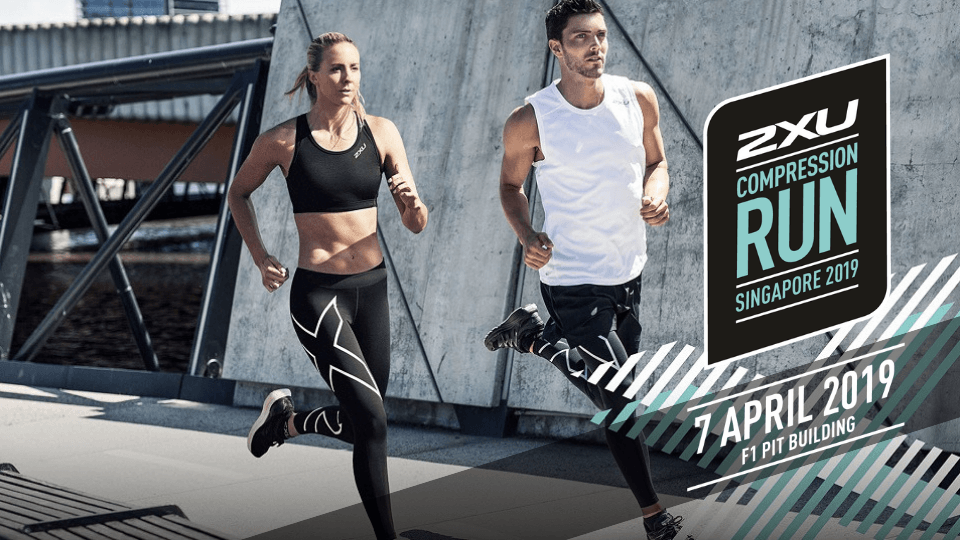 Be part of this huge running event in Singapore with your family or runner friends! A perfect running event for you to improve on your PB or just run for fun! It is a race for everyone and anyone!
When: 7 April 2019
Where: F1 Pit Building
Categories/Price: 21.1 km (S$70.00) / 10 km (S$60.00) / 5 km (S$52.00)
Entitlements: 2XU singlet, 2XU finisher Tshirts for 21.1km and Finisher medals
[Sold out]
Take this opportunity to run around iconic landmarks in Singapore where you will be fully immersed in nature and the lion city! Also, 21.1 km is back by popular demand and also, complete your TPS entitlement set! Are you ready to #TranscendYourself in 2019?
When: 5 May 2019
Where: Punggol Waterway
Categories/Price: 21.1 km Competitive (S$69.00) / 10 km Competitive (S$59.00) / 10 km Non-competitive (S$55.00) / 5 km Non-competitive (S$45.00)
Entitlements: Runner Singlet, Finisher Medal, Exclusive 21.1km Finisher Tshirt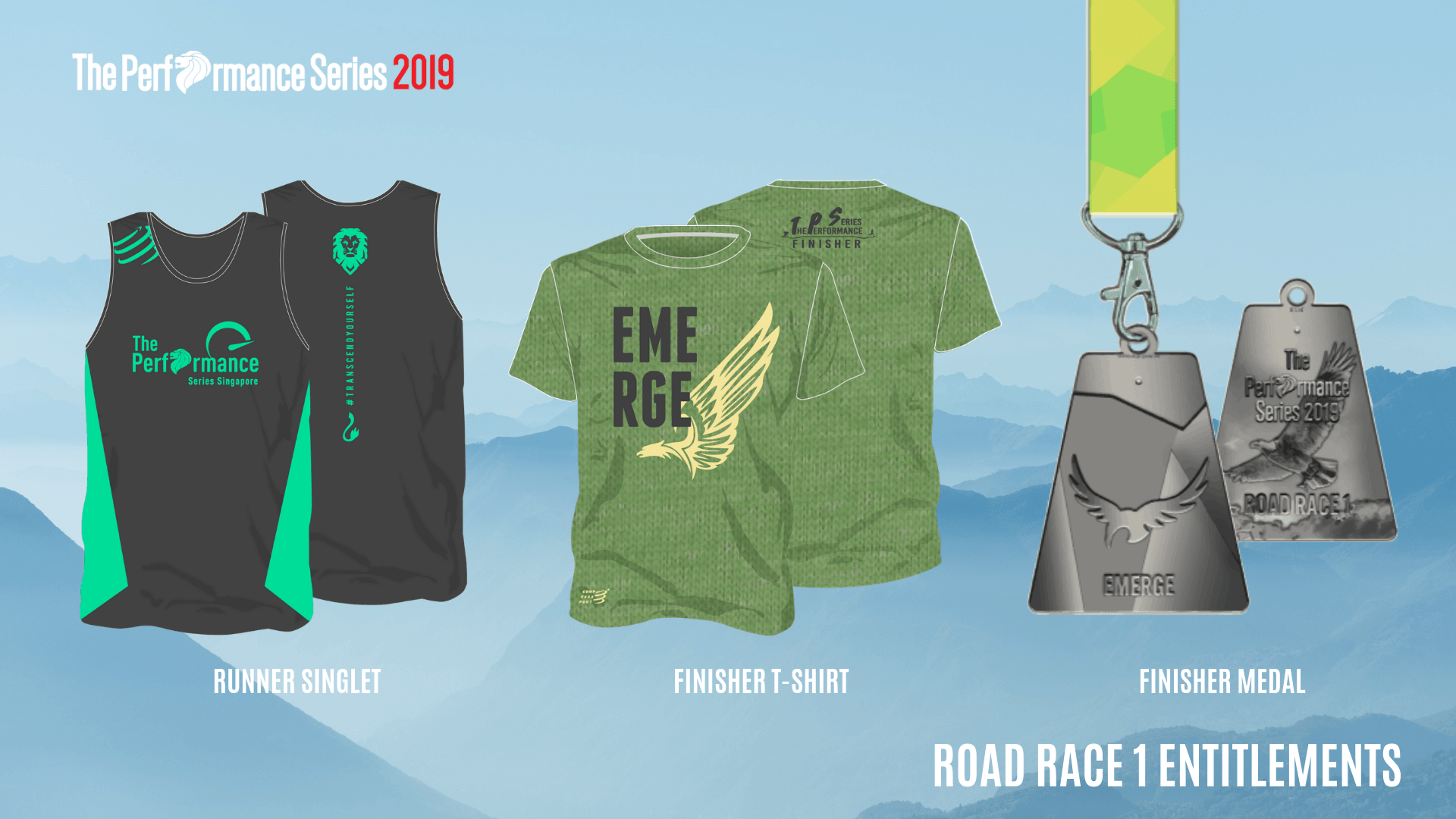 6) OSIM Sundown Marathon 2019
Strive for greatness beneath a starlit sky and cooler temperatures with Asia's largest night marathon, OSIM Sundown Marathon. Not only that, you will be running for a cause. Some of the beneficiaries include the Singapore Disability Sports Council, The Straits Times School Pocket Money Fund and RunningHour. Sleep can definitely wait.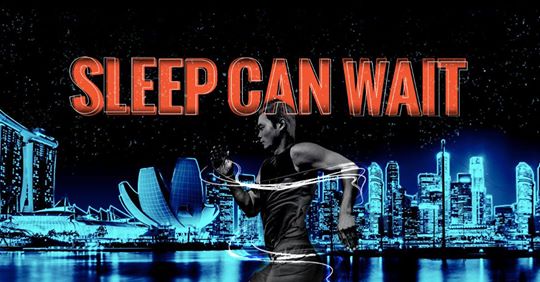 When: 1 June 2019
Where: F1 Pit Building
Categories/Price: 42.195 km (S$95.00) / 21.1 km (S$75.00) / 10 km (S$65.00) / 5 km Adult Fun Run (S$45.00) / 5 km Kids & Youth Fun Run (S$35.00)
Entitlements: OSIM Sundown Marathon 2019 Running Vest, Bag with Sponsor products, Finisher Medal, Exclusive Full Marathon Finisher's Tshirt
Are you looking to join more running events?
Check out the selected events available for registration on our platform, JustRunlah! Connect. Registering via our platform is safe, fast and secure!