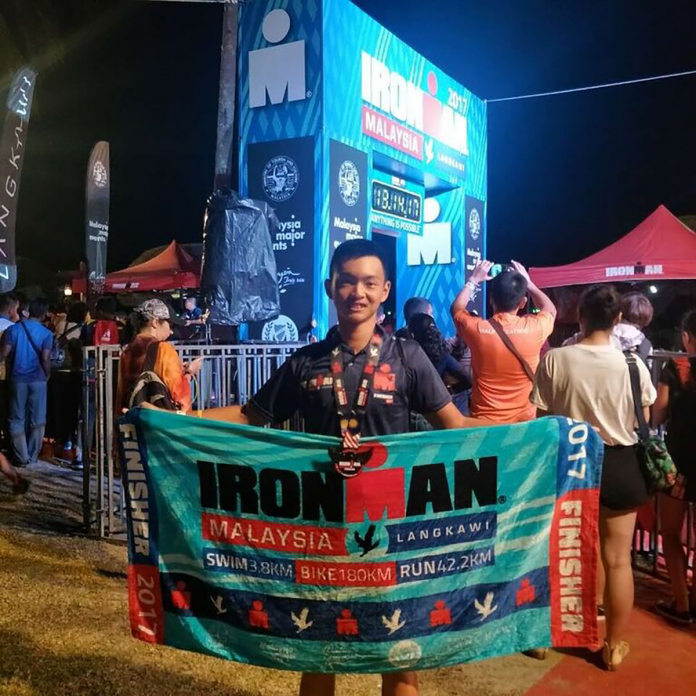 Lim Chee Yong or better known as Chee Yong, was only 20 years old when he won the 3rd Place in his age group (18-24 years old), which automatically qualifies him for IRONMAN World Championship in Kona, Hawaii. To add icing on the cake, he was crowned as the Best LANGKAWIAN for 2017 IRONMAN Malaysia. He is set to compete with top qualifiers from all over the world at IRONMAN World Championship Kona this upcoming 13th October.
Without further ado, here is the Q&A with Lim Chee Yong!
Full name: Lim Chee Yong
Place of Birth: Langkawi, Kedah Darul Aman
Date of Birth: 29 September 1997
Occupation: Part Time Swim Coach
1. What is your greatest strength?
My love & passion for this sport.
2. How do you handle stress and pressure?
By asking for friends' advice and opinions and try to visualize a solution for a win-win outcome. Stay calm and focus on the BIG picture
3. What was your greatest accomplishment as an athlete?
The moment when I crossed the finish line and found out that I finished top three in my age group (18-24 years old) category for 2017 IRONMAN Malaysia and qualified for IRONMAN Kona World Championship 2018!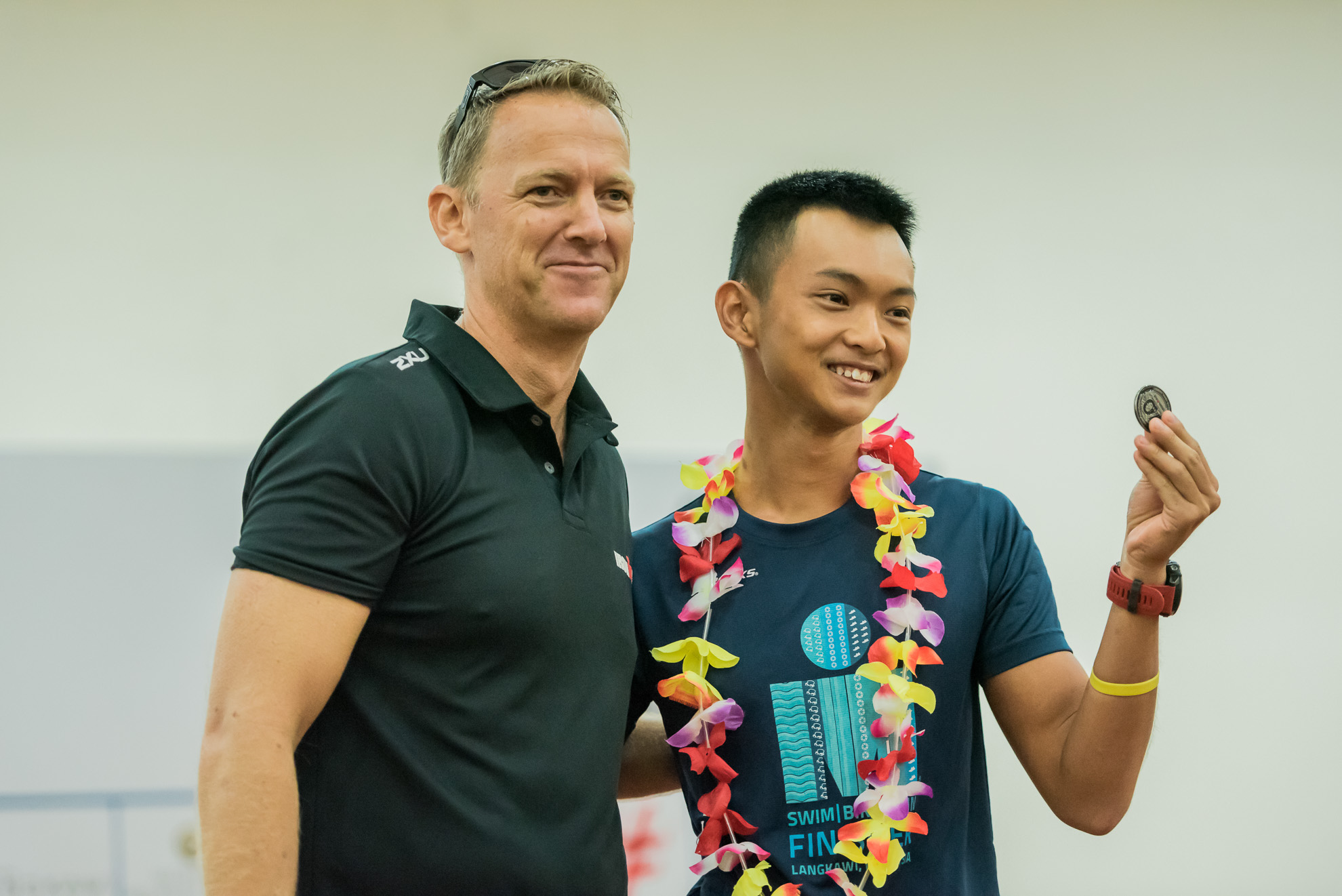 4. What excites you the most about a career as an athlete?
To beat my personal best for triathlon races and try my best to inspire people to follow their dreams!
5. You are a part-time swimming coach. How do you find time for training?
I'm a part-time swim coach under the Gogetter Triathlon Squad. Normally our coaching class starts from late evening until night, so I will train two sessions per day (morning and afternoon before I start my coaching session)
6. Can you list down 5 Fun Facts about yourself?
a) Learnt how to swim via YouTube 3 months before 2016 IRONMAN Malaysia (my first ever triathlon race).
b) Never been overseas before. My upcoming race in Kona is my first overseas trip!
c) Never travelled alone before
d) I have big appetite
e) Mommy's Boy

7. What is your favourite discipline and why?
My favourite discipline is running, because I can always enjoy the beautiful and different while I am running.
8. List down your achievements as an athlete: (You may add on more)
i) Qualified for IRONMAN World Championship 2018 within 2 years of my triathlon journey.
ii) 2016 IRONMAN MALAYSIA BEST LANGKAWIAN
iii) 2017 IRONMAN MALAYSIA 3rd Place in my age group (18-24 years old) and BEST LANGKAWIAN
iv) 2nd Place in my age group (18-24 years old) for 2018 IRONMAN 70.3 BINTAN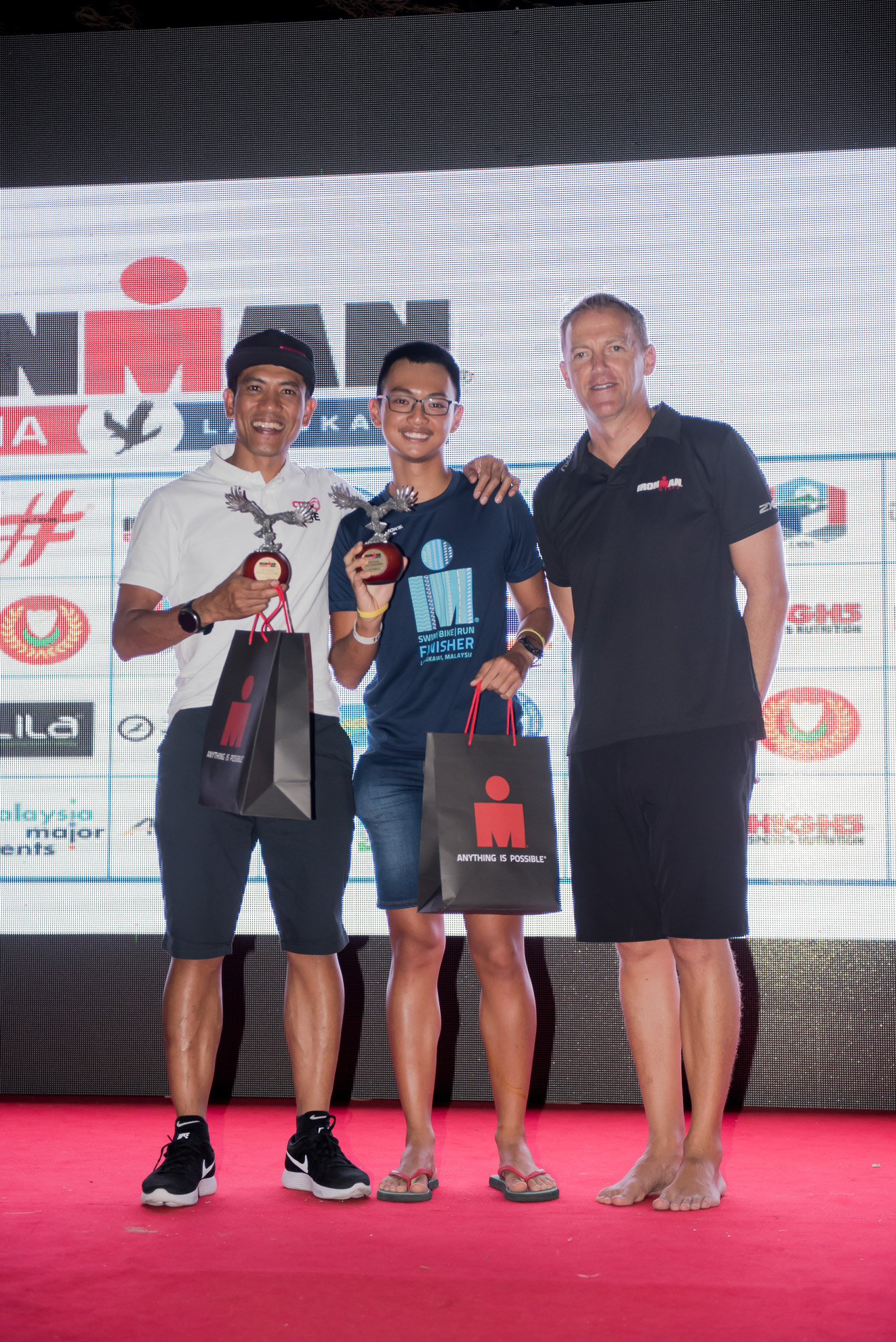 9. Can you share with us your nutrition plan when doing triathlon?
For IRONMAN distance, I will eat breakfast (2 pieces of bread and hot drinks) 2-2:30 hours before race. For Bike Leg, I will have 1 Hammer Gel every 45 minutes, 1 Hammer Bar and 2 bottles of ultra-endurance drinks (Hammer Perpetuem mix with Hammer Endurolytes Extreme powder). For Run Leg, I will take 1 Hammer gel every 30 minutes. For post-race, I will make sure to have my usual recovery drinks which is the Hammer Whey protein. 
10. What is your advice to people who wants to try triathlon?
Set a goal and be passionate, consistent and disciplined in achieving your goal(s). Most importantly is don't forget to enjoy your race, your surroundings and also, the pain!
11. You are the first Langkawian to qualify for IRONMAN Kona in Hawaii. How do you feel about that?
I feel very grateful and lucky to have strong support from LADA's (Langkawi Development & Authority) and LANGKAWIAN friends in my journey to IRONMAN World Championship in Kailua-Kona, Hawaii this 13th October 2018. I'm proud to represent Langkawi and Malaysia in my BIGGEST DREAM race ever. I will try my very best to finish strong in one of the toughest race in the world and make Langkawi and Malaysia proud!