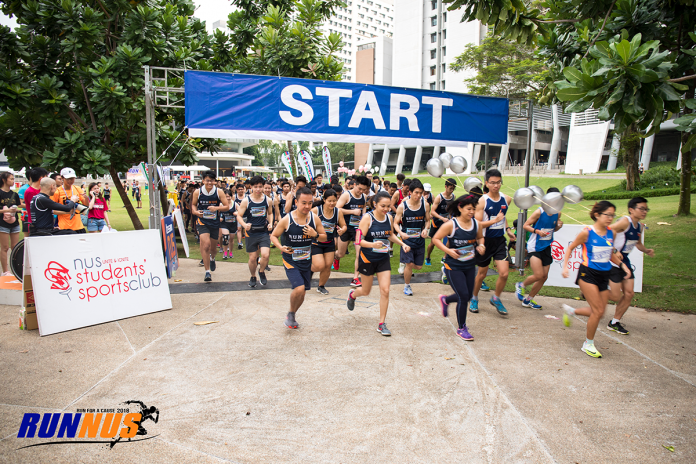 2018 marks the 12th anniversary of RunNUS, and we came up with a new tagline 'Run For A Cause' with the intention of making the annual run more meaningful through a charitable cause. Aiming to encourage inclusiveness, we have invited Persons with Disabilities/Special Needs (PWDSNs) to join our first-ever implemented 3km Challenge category.
Proceeds from the race will be donated to NUS Disability Support Office (DSO). The DSO aims to create an inclusive environment for students with disabilities and special education needs to achieve their fullest potential. They also fund assistive technologies and support services for students who need them.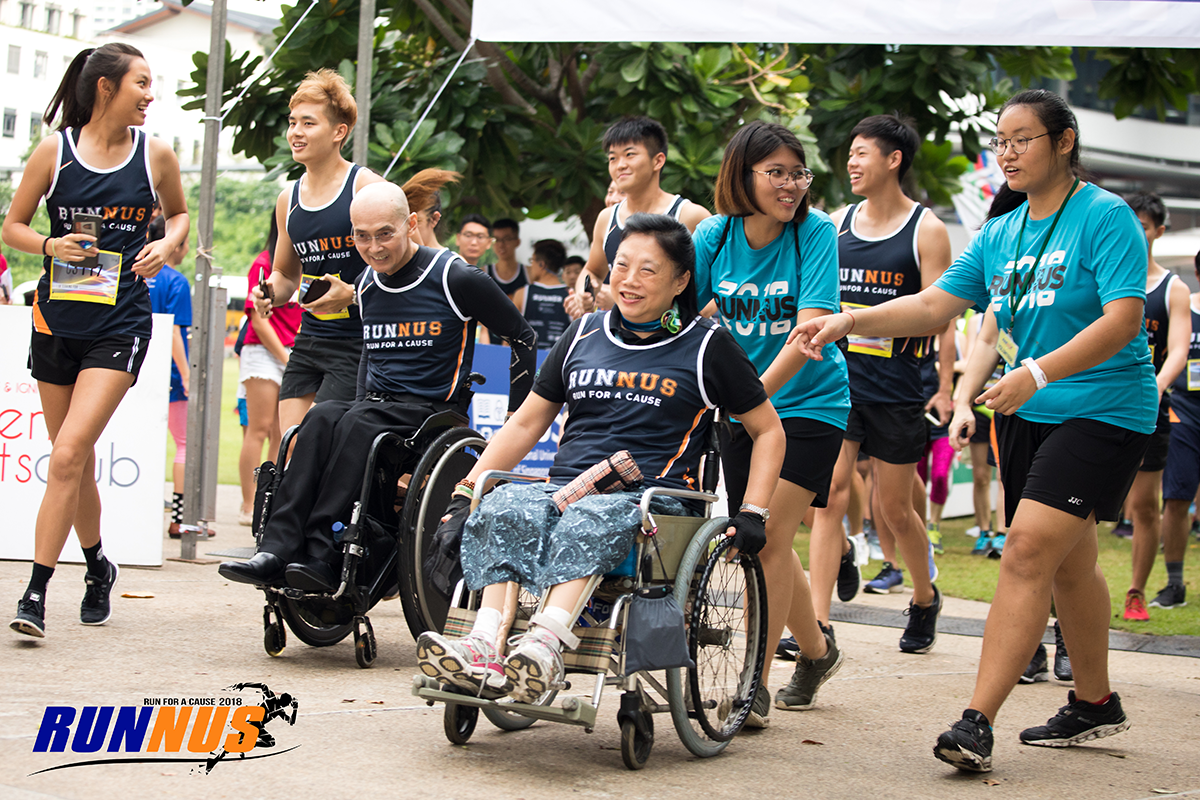 Over 1200 participants and 150 volunteers joined the race to raise funds and awareness for Persons with Disabilities/Special Needs 
The 3km Challenge is a wheelchair-friendly route tailored for our PWDSNs. Many participants who joined the 3KM Challenge motivated, interacted with and cheered on our fellow PWDSN participants. Many other participants joined the Blindfold Challenge, where one participant gets blindfolded, while the other guides them.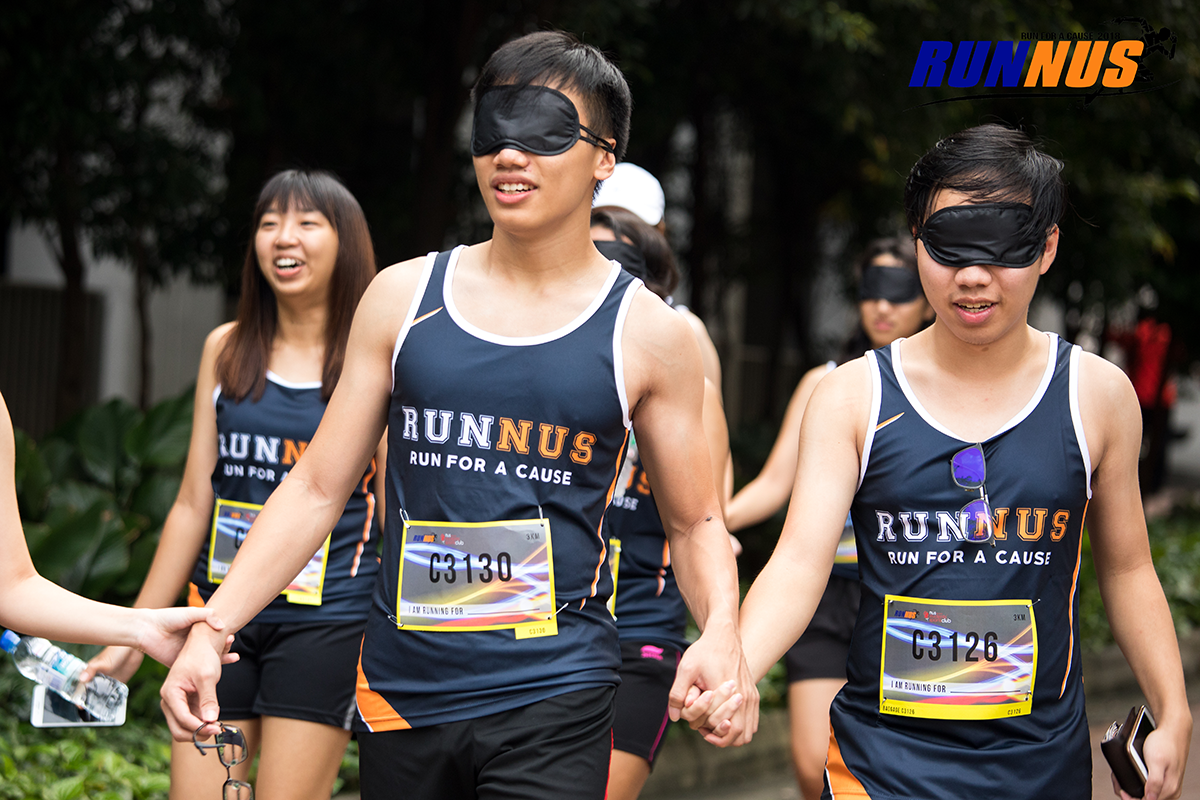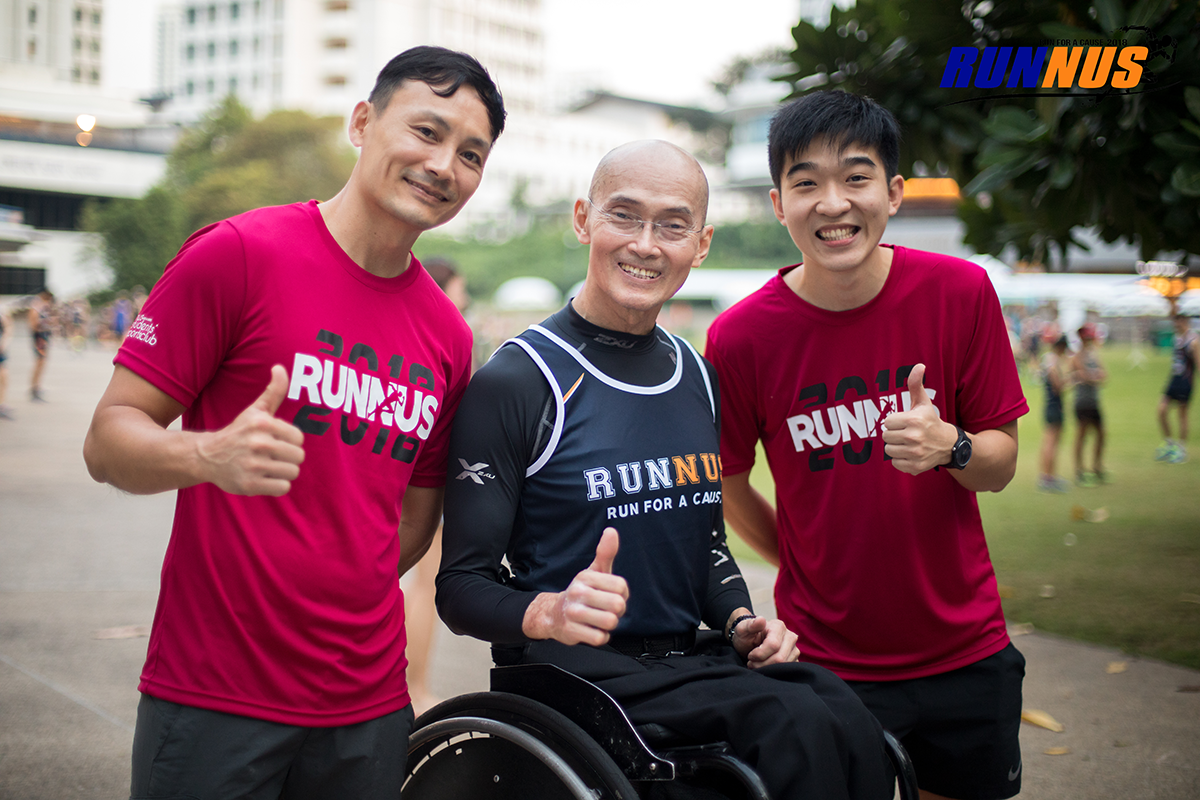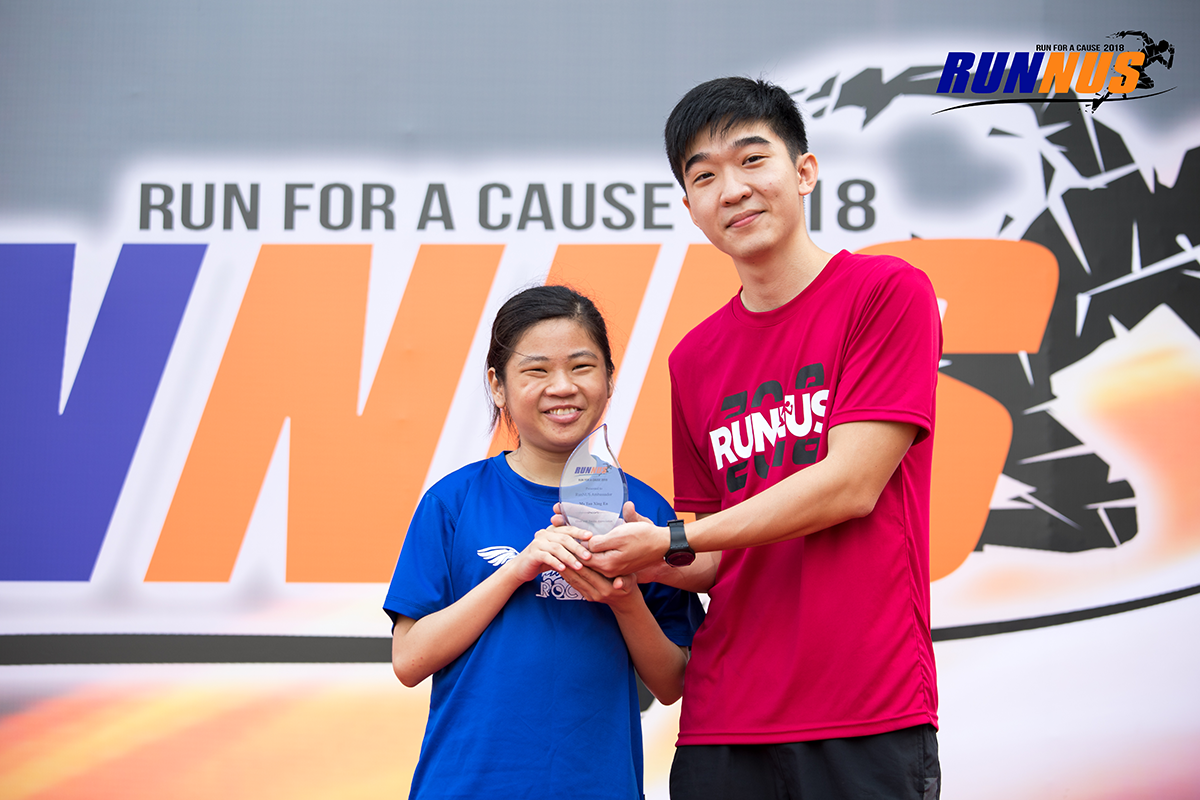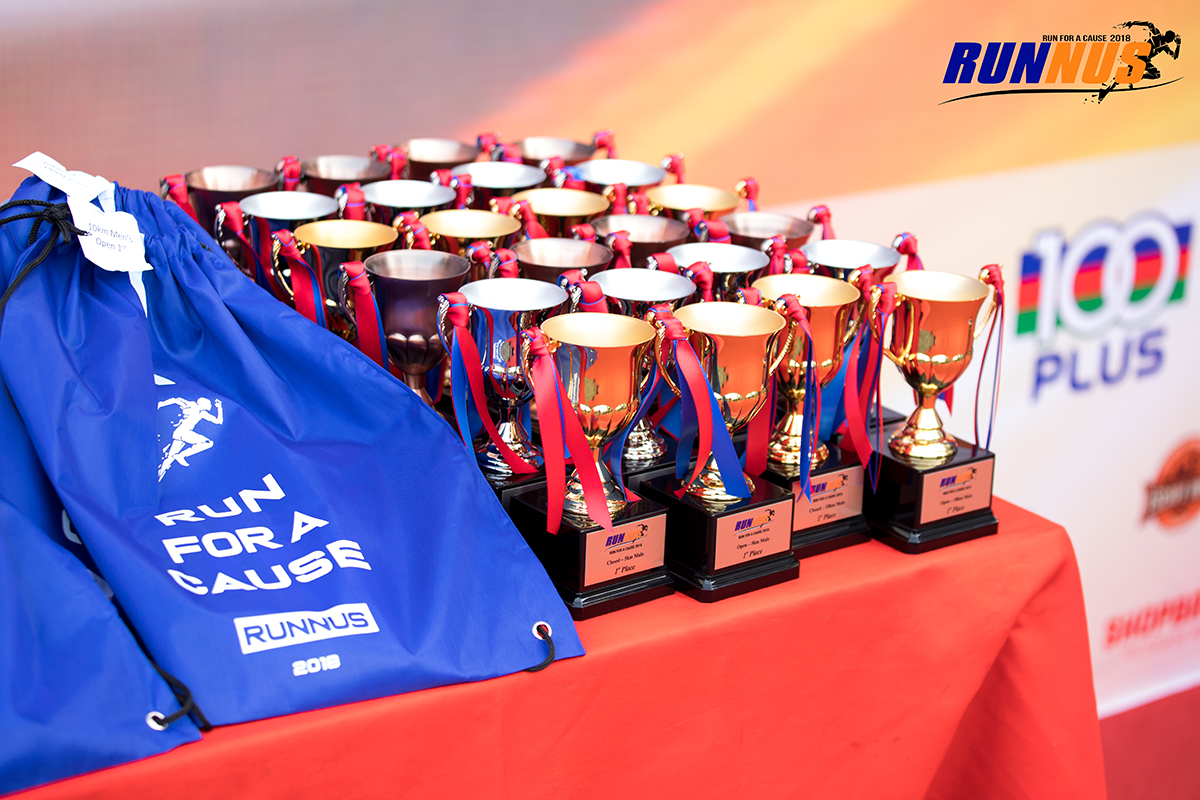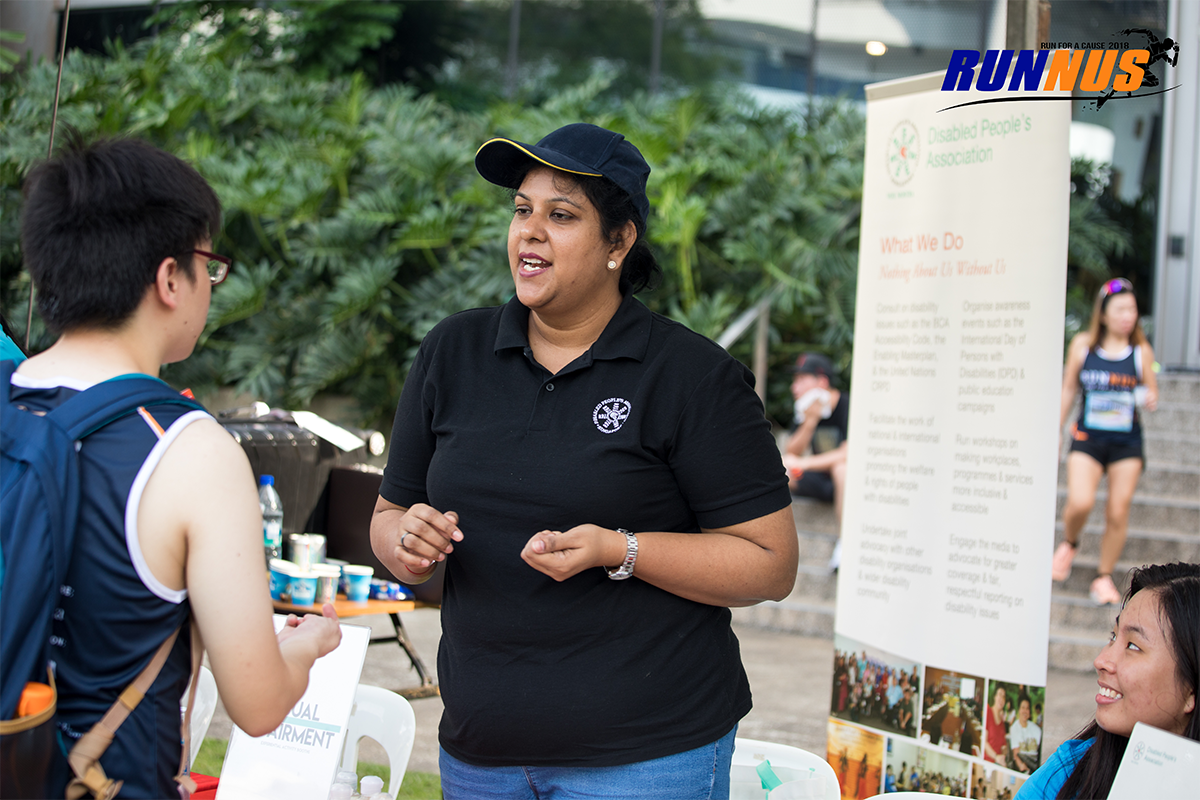 NUS Enablers, a club which aims to help students with special needs, such as helping physically disabled students get around the campus, also came down to educate the race participants about the PWDSN community.
Both booths held games which aim to simulate the challenges experienced by those who are physically challenged, such as Blind Football and The Sign Language Game.
Mr. Lee Qing Xi, Project Director of RunNUS 2018 Organising Committee, says " On behalf of RunNUS 2018 Organizing Committee, I would like to express our deepest appreciation to you – the participants, volunteers, sponsors, various stakeholders in NUS administration. RunNUS 2018 would not be possible without you!"