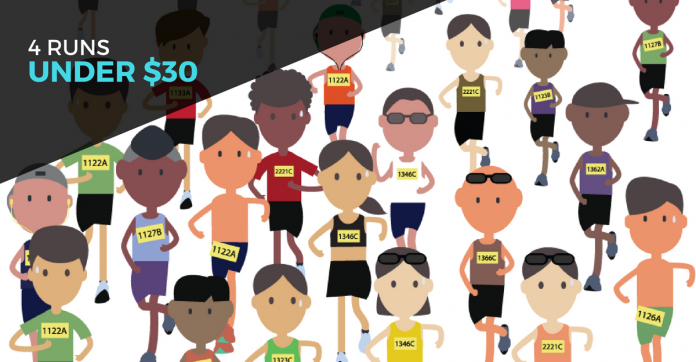 With so many options for running events in Singapore, it's not unlikely that you have already blown your race budget of the year. So let us recommend some economic races with rich entitlements that you can still consider to sign up for in the last 4 months of 2018.
1. Run for Good – Coconut Run 2018 (28 October 2018)
Organised by Jalan Besar GRC and Potong Pasir SMC CCCs, this is a 2km/4km neighborhood run at only $10.00. The entitlements include finisher t-shirt, finisher medal and a fresh coconut for all! The event is on 28 Oct 2018, 7:30am at 465A North Bridge Road Singapore 191465. There are only very few available slots at the moment, so if you are interested, click here to register online today!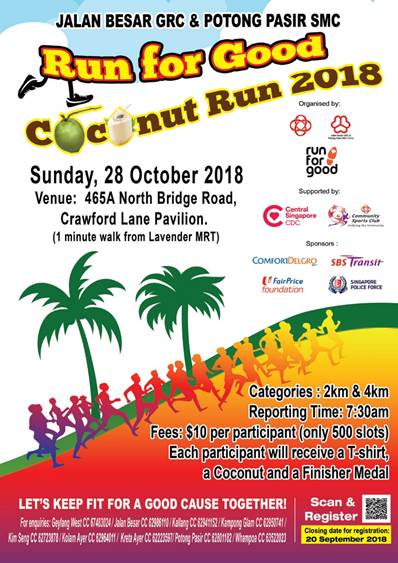 2. Vertical Challenge 2018 (23 September 2018)
A unique chance to climb Jelutung Harbour Park @ Admiralty Link blocks. You can choose to climb from 2 up to 8 Blocks; that is from 42 up to 157 floors. One will climb up a block, take the lift down and proceed on to the next block. This process will continue till the challenge you signed up for is completed. The pricing at the moment starts from only $15, and the entitlement includes a t-shirt, ticket for Jelutung Harbour Park reopening activities & entitlements (Door Gift, Bento Set Lunch, Herbal Drink, Ice Cream, Coupons for Photo Booth & Game Booths, PopCorn, Candy Floss & Lucky Draws) and more!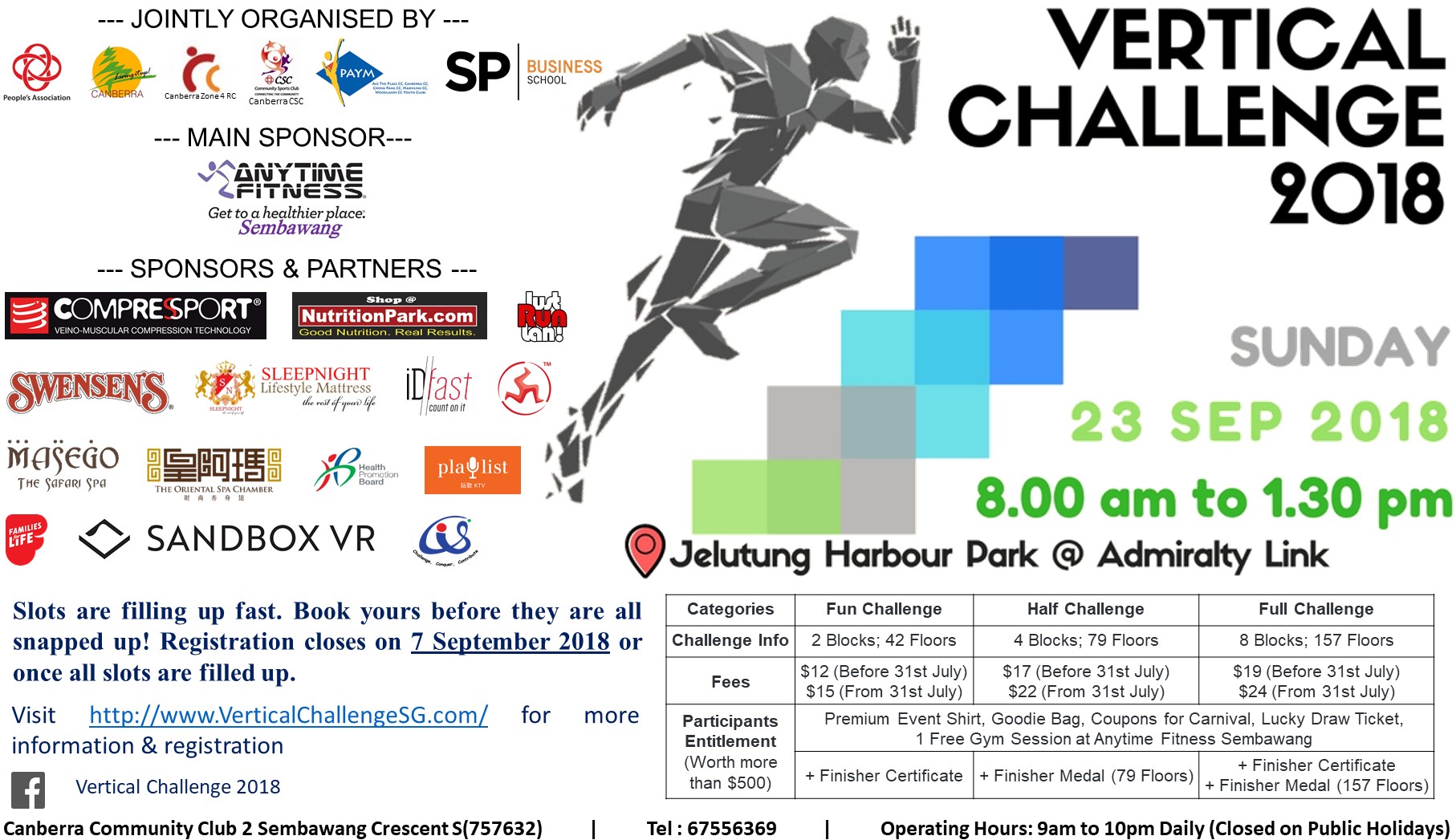 3. Believe B60 Charity Run 2018 (1 December 2018)
Believe B60 Charity Run is organised by the Warriors Running Club as a volunteer service to raise funds for their adopted beneficiary, Care Community Services Society (CCSS). It is a charity run with no registration fees. Participants would need to make minimum donation, (as low as $30) of which 100% (minus 3rd party admin fees) of all proceeds go to CCSS.
The event is happening on 1st December at Singapore Sports Hub, and consists of a 60-min run format as well as a relay. Entitlements include a Running Jersey, sports towel and more! Click here to register for this unique event.
4. Chicken or Egg Virtual Run: A Run With a Promise
Have you ever pondered about whether the Chicken or Egg came first? Join this virtual run with your loved ones to determine the answer. With every 2 sign ups, "Our Chicken Story", the organiser, will give a chicken to a family in Rural Chiangmai. This Chicken (Rhode Island Red) can lay up to 1 egg a day (That will be about 365 eggs in a year). Join the run now and feed a family! It costs only $12.90 and you will receive a cute finisher medal for free!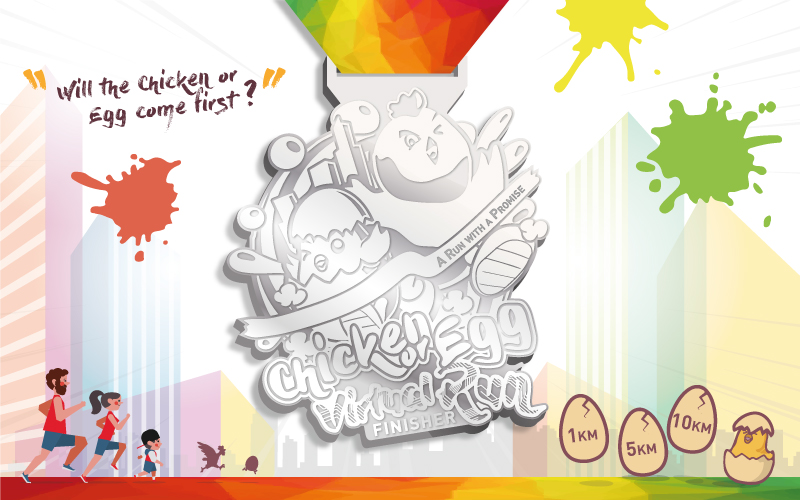 Registrations will close on 13 October or when all slots are sold-out. Run must be completed and uploaded any between 10 August and 14 October 2018 and the medals will be mailed from 15 October onwards. Click here to sign up!
Bonus: JustMove Asia – Singapore 2018

Explore Singapore, One Route At A Time! The first series of geo-based virtual challenges for runners and active individuals who want to explore unique locations at their own convenience and earn high-quality collectibles is here.
Starting at $13.40 $12.73 / challenge (use discount code JRL5OFF to get additional 5% OFF) you get to run at Singapore's most iconic routes and make yours the most amazing finisher medals. There are currently 10 routes around the island, click here to find out more!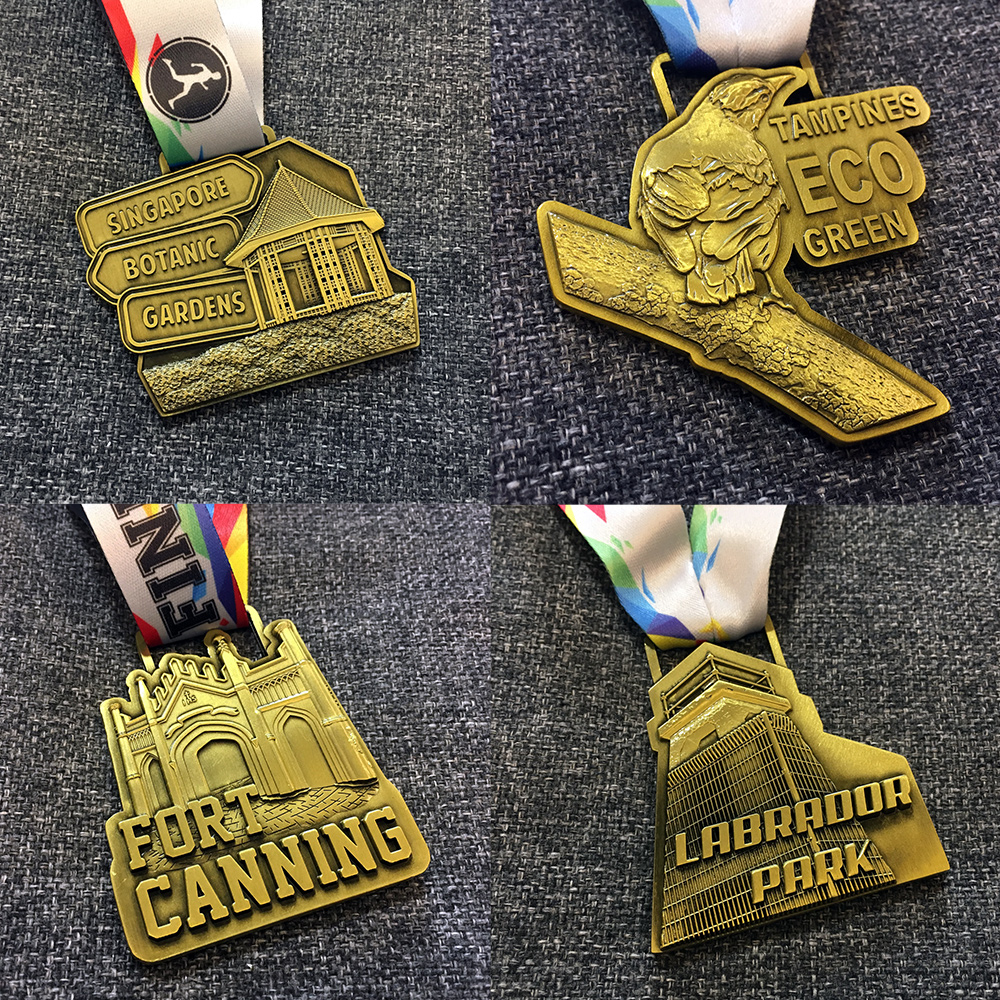 Looking to join more running events?
Check out the selected events available for registration on our platform, JustRunLah! Connect. Registering via our platform is safe, fast and secure!