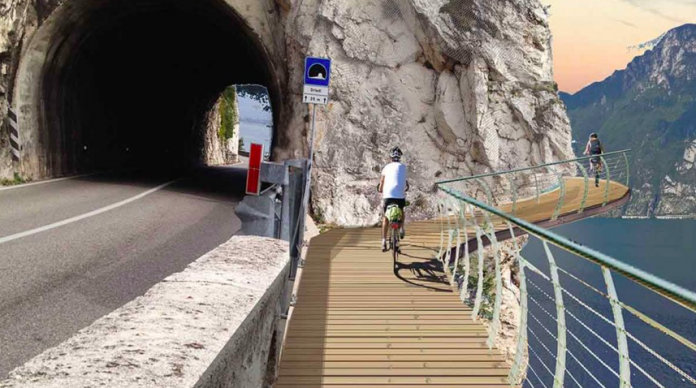 This project is set to be the World's most beautiful cycling path due to its unrivaled panoramic views. The project is already in motion and we can't wait for it to be fully complete.
Anyone who's been to Lake Garda cannot deny the beauty of this Italian lake village. But, it's about to get even better – Authorities are beginning construction on a floating bike path that will circumvent the entire lake.
What's Special?

Instead of widening the road around the lake to include a bike path, authorities will be creating a path suspended in the airway that is separate from the main road. This way, cyclists can take in the breathtaking views without the fear and worry of oncoming speeding traffic. It creates a safe environment for all cyclists and a unique way of admiring the beauty of Lake Garda.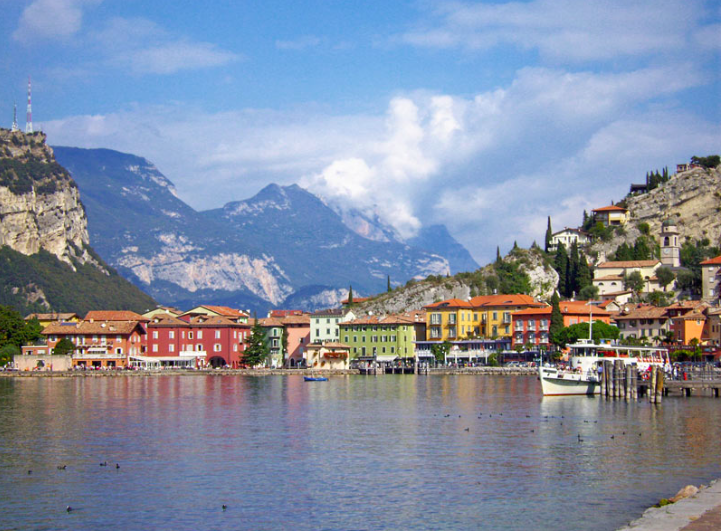 Photo Credits: Trentino
The entire circular course will total 87 miles and is sure to attract all bike enthusiasts. The stretch from Capo Reamol (Limone sul Garda) to Trentino's border, towards Riva del Garda has been completed. Currently, developments have begun for the stretch of Tremosine to Campione Sud. The entire bike pathway is expected to be completed in 2021.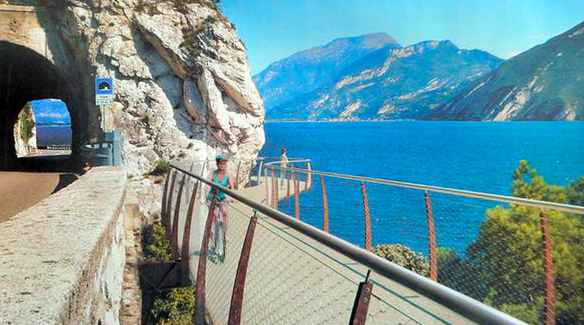 Photo Credits: Ecobnb
How cool is that? Isn't this the most breathtaking cycling path in the world? Imagine cycling on the edge of cliffs, with magnificent breaking views – it's really as though you're on top of the world.
Source: ecobnb, trentino, cpofficial
Read More:
5 Hikes In Asia That Should Be On Your Bucket List