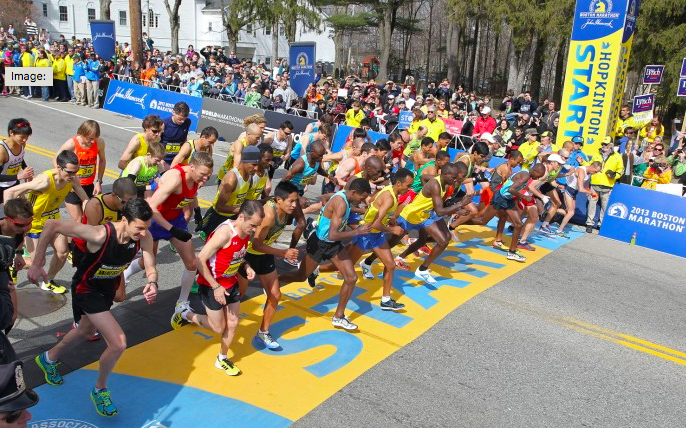 It's going to be an exciting race to watch, especially the women's race considering the depth of the competition. This could very well be the first time an American woman wins the race in 33 years.
Why You Should Watch The Boston Marathon?
Jordan Hasay – Jordan Hasay killed it last year by destroying the US marathon debut time by almost 3 minutes. Her 2:23:00 clocking is by far the fastest debut ever for an American woman. Jordan Hasay's marathon wasn't just a great debut, it was a fantastic marathon. She then went on to run the second fastest marathon time ever ran by an American in the Chicago Marathon with a time of 2:20:22. She is going to be one to watch.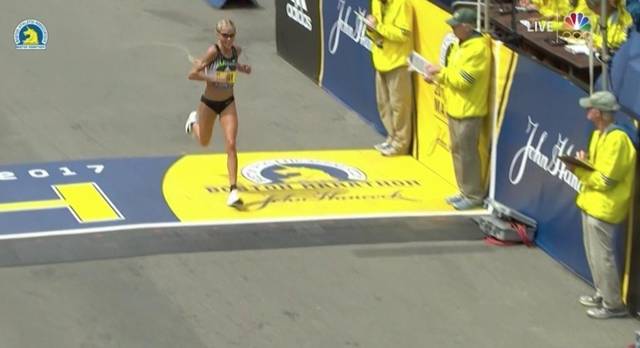 Photo Credits: Boston Marathon
Shalene Flanagan – Boston Marathon has always held a special significance to Shalene Flanagan. Back in 2017, she edged out current Marathon World Record Holder and 3-time event champion Mary Keitany to be crowned Champion. She took home a major title under her belt. The 4 time Olympian crossed the line with a time of 2:26:53 and can she do it one more time in Boston?
Molly Huddle – Molly Huddle is a two-time Olympian that holds the 5,000m Amercian Record (broken by Shannon Rowbury) and the 10,000m American Record. She is also the American half-marathon Record holder. Just in March, Molly Huddle beat Jordan Hasay by 50 seconds in the 2018 US 15k champs. The Boston Marathon will be the 2nd marathon she will run and we look forward to seeing the things she can do at her Boston debut.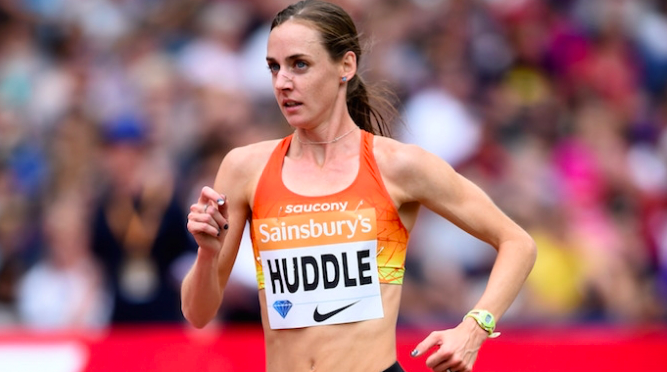 Photo Credits: Flotrack
Desiree Linden – The two-time Olympian needs no introduction. She represented the United States in the marathon distance at the London Olympics back in 2012 and the Rio Olympics in 2016. Her personal best of 2:22:38 is a competitive time that could challenge for the title.
Deena Kastor – Deena Kastor is a star. She holds the American Record in the marathon distance and half marathon distance (recently broken by Molly Huddle). Her American Record in the marathon set back in 2006 still stands She is also an Olympic Medallist – winning the bronze in the Athens Olympics back in 2004. Last year, Edna Kiplagat (age 38) showed us that old is gold when she won the Boston Marathon and completely destroying her competition. Can Deena Kastor show us old is gold once again?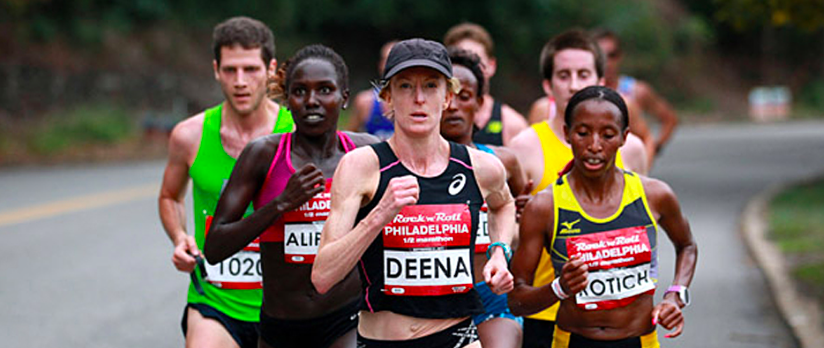 Photo Credits: deenakastor.com
Edna Kiplagat – Defending champion Edna Kiplagat destroyed her competition back in Boston Marathon 2017. She ran so fast that the camera could not even capture her with her competition in the same frame. She ran a monster surge of 3 minute/km split on heartbreak hill, to which her competition could not give a response. Can she do it one more time?
How To Watch?
CBS Boston will be live-streaming the race. However, their online streaming rights end at the borders of New England.
Cover Photo Credits: AP Photos
Read More: