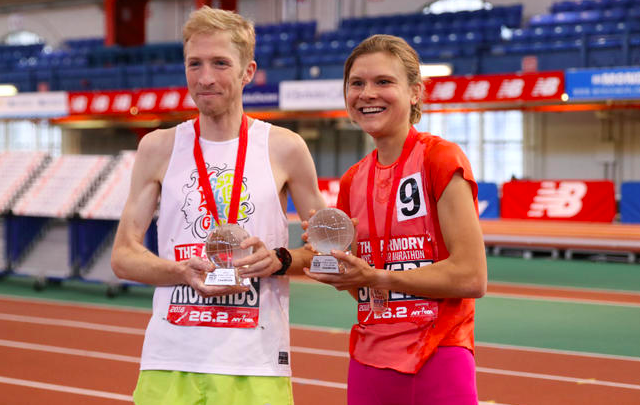 Running a marathon is tough enough. How one can run a marathon distance in loops of 200 meters s mind-boggling. Imagine running 211 laps on a 200-meter track to make up the marathon distance. This is exactly what went down at the Uptown Manhattan's famed Armory for 2 women and 5 men. The 7 of them tackled the marathon distance in 211 loops of 200 meters in an indoor stadium.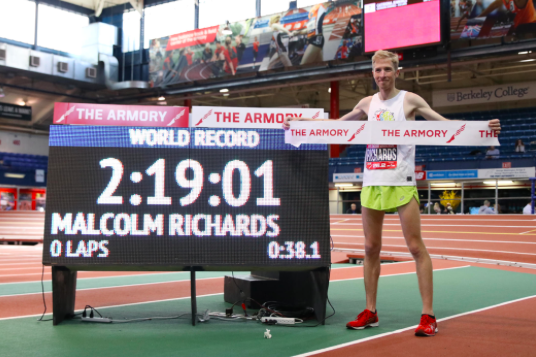 The Annual Armory NYC Indoor Marathon World Record Challenge Presented by New York Road Runners is a yearly event. This year, the champions both broke the Indoor Marathon World Record. Lindsey Scherf took home the title with a timing of 2:40:55 and Malcolm Richard was crowned Champion with a timing of 2:19:01.
Both of them had paced themselves meticulously and their pacing was on point. Scherf ran all her laps between 44 – 48 seconds, whereas Richard ran all his laps between 36 – 40 seconds.
They both walked away with a $7,000 prize – $3,000 for winning and a bonus $4,000 for breaking the World Record.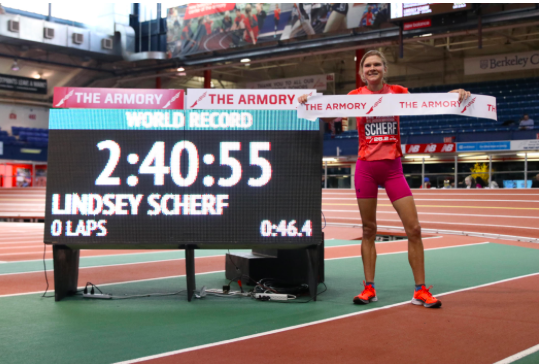 Note that the Indoor World Record and the regular Outdoor (not in an indoor track) World Record is different.
Source: Runner's World
Cover Photo Credits: Justin Gaymon
More News: