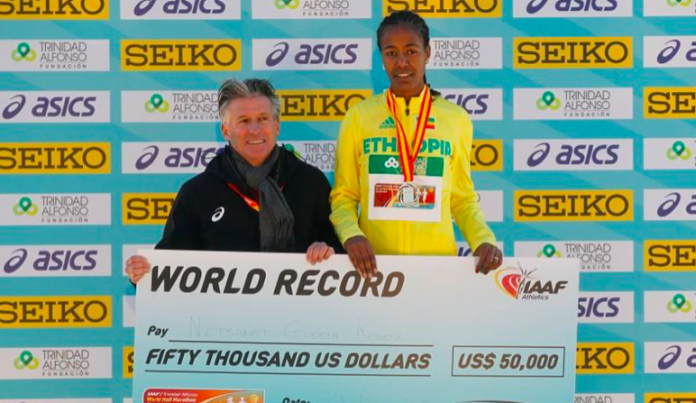 The 2018 edition of the IAAF World Half Marathon Championships took place in Valencia, Spain on a strong windy day on the 24th March. It was a strong field of competition and winner takes it all. Geoffrey Kamworor took the men's title for Kenya whereas Gudeta Kebede took the women's champion title for Ethiopia.
Hatrick For Kamworor
In the men's competition, the leading pack was really big all the way till the 10th km mark. Going through the 15th km mark, the pack was still 25-men strong. Kamworor sat tight and laid low and made his move at the 15th km mark. He was ready to go for the win. He ran a remarkable 00:13:01 5-km split at the ending to take his 3rd consecutive World Half Marathon Championships Gold. He is like the Kipchoge of the half marathon distance.
New World Record
In the women's competition, Gudeta upsets current World Record Holder for the half marathon distance in a mixed-gender race, to take the win. Jepkosgei was favorite to win with a best of 1:04:52. However, it was Gudeta that ran confidently and strong. She put in a surge at the 15th-kilometer mark which gave her a 4-second lead that kept growing larger after that. It was a sweet win for Gudeta – running a 1:06:11, shattering the Women's Half Marathon World Record.
What a great race it was!
Cover Photo Credits: Reuters