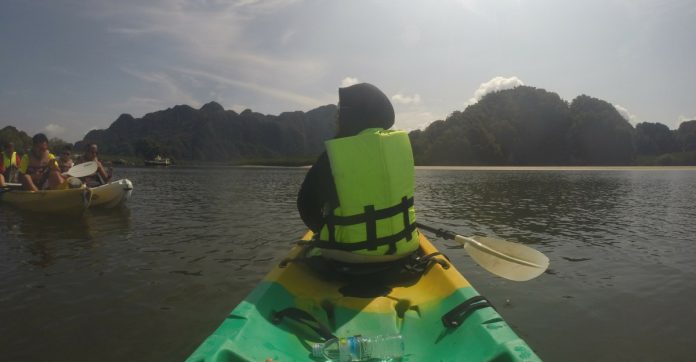 Been focusing too much on work and you don't have time for yourself? It's time to take a chill pill and apply your annual leaves! So, what's next? Check out these seven places where you can unwind and unleash the adventure junkie in you!
1. Kayaking – Ha Long Bay, Vietnam
Kayaking is the best way to explore the breath-taking beauty of Ha Long Bay. Paddle around the islands, get closer to limestone karst and enjoy the breath-taking nature in a less visited corner of Bai Tu Long Bay. Also, Kayak at popular spots such as the atmospheric Dark and Light Cave and around Cat Ba Island, Ti Top Island and Lan Ha Bay, as well as numerous less-visited locations. Most importantly, Ha Long Bay is an ideal location to kayak because the bay's waters are calm and there are only mild winds which means it is fun and safe, even for first-time kayakers.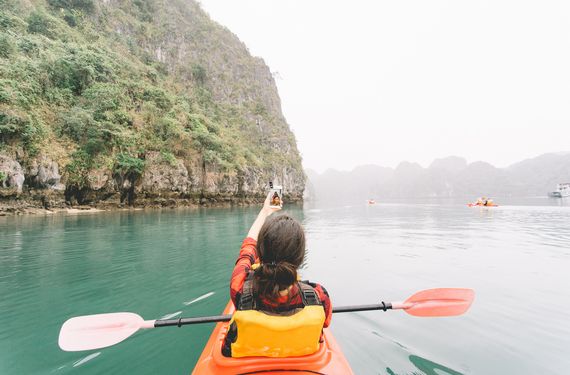 2. River Rafting – Bali, Indonesia
Ayung River in Ubud is one of the most challenging whitewater rafting sites in Bali. If you are an adrenaline junkie, Ayung Rafting is for you! With 12 kilometers distance of rafting track, it offers one of the best whitewater rafting experience with a spectacular view of unspoiled rainforest and wildlife, rice fields, magnificent hidden waterfall and amazing stone carvings on some area of the river walls. Ayung river has some rough water, some rocks, small drops, but poses no considerable danger. However, small children and elderly are not recommended to do this activity.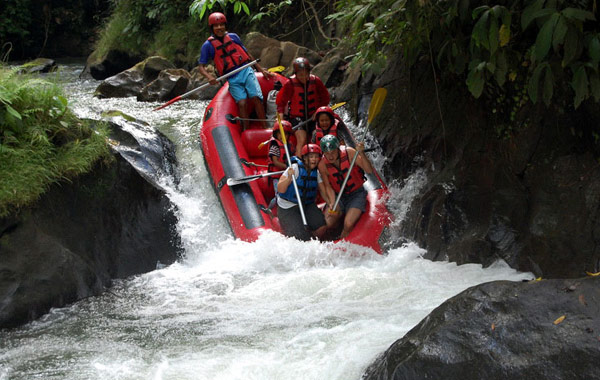 3. Rock Climbing – Vang Vieng, Laos
Rock climb at Vang Vieng to get a chance to marvel at the beautiful limestone karst landscape that Vang Vieng is becoming known for. This outdoor sport has recently been gaining popularity in the area, and there are different courses and climbing routes for every skill level.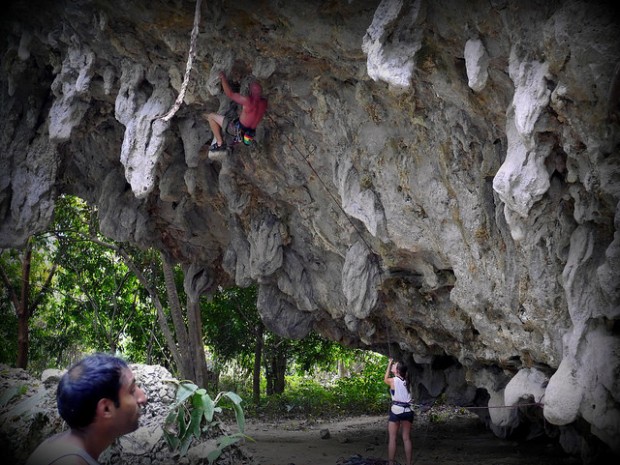 4. Scuba Diving – Koh Rong, Cambodia
Koh Rong is a real island paradise with pristine white beaches and turquoise water. Diving and snorkeling are excellent both off the shore and at sites nearby. You can spot cobia (kingfish), a large fish which is up to 2m long and they resemble grey reef sharks, but they are harmless. Koh Rong is also known as a Nudibranch Heaven as it shelters many cuttlefish, puffer fish, moray eels and small octopus.  One of the most unusual and exciting dives to go on is Koh Kon, found tucked between the two larger islands of Koh Rong and Koh Rong Samloem. There are hundreds of different creatures teeming around the healthy reefs found here. You can see stingrays, seahorses and plenty of colourful micro fauna like nudibranchs and sea stars.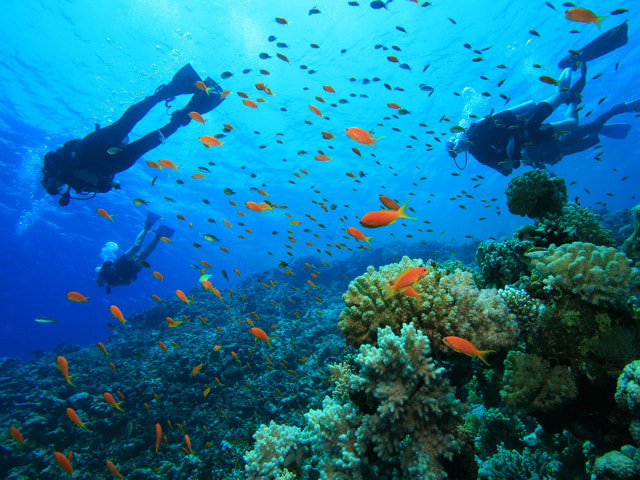 5. Hiking and Trekking – Mount Kinabalu, Malaysia
Mount Kinabalu is the highest mountain between the Himalayas and New Guinea, standing majestically at 4,095m. Climbers can choose from two available trails to climb Mount Kinabalu—the Summit trail and the Mesilau trail. The Summit trail starts from the Timpohon Gate (1,800m; 5,906 ft) which is located near the Kinabalu Park Headquarters. Climbers will encounter a series of trail shelters before reaching Panalaban (3,271m; 10, 738ft) and will take approximately 6 to 8 hours. On the other hand, fitter and more adventurous climbers may otherwise, opt for the Mesilau trail which starts at the Mesilau Nature Resort, 15 kilometers away from the Kinabalu Park Headquarters. This trail is particularly steep and slippery especially during the wet seasons.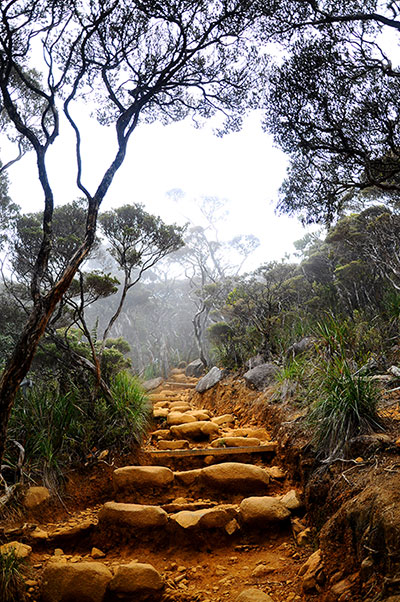 6. Ziplining – Lake Sebu, Philippines
The zip line at Lake Sebu 7 Falls claimed to be the highest zip line in Southeast Asia, running at 180m above ground and offering the spectacular view of the Falls and lush greeneries. The zip line is the only way to see the other waterfalls as others are not accessible or easy to reach.  The zip line is divided into two lines: the first extends 740 meters and the other 420 meters. Visitors dangle and are swooshed 20 meters per second as they scramble to feast their eyes with the gorgeous view, take photographs, and enjoy the moment.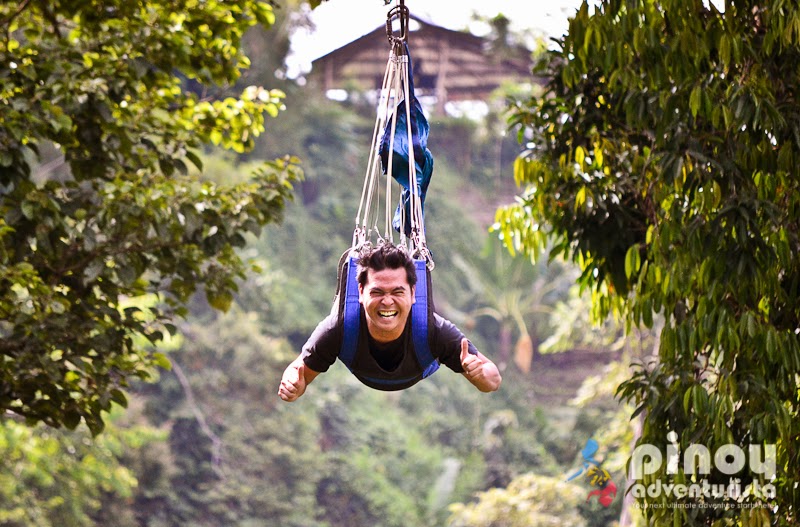 7. Sand-boarding – Mui Ne, Vietnam
The sandy paradise is just four hours away from Ho Chi Minh City. Mui Ne is a resort town that spans 15 kilometres along Vietnam's southern coast. There are two dunes you can easily access from Mui Ne, namely the Red Sand Dunes and the White Sand Dunes. The White Dunes are larger and are known by locals as Bau Trang or White Lake. The Red Dunes, as the name suggests, features reddish-brown sand that makes them a more popular place for photography.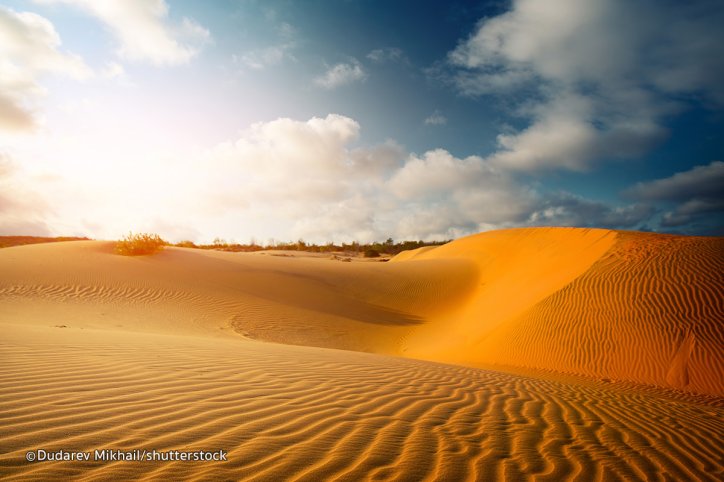 So, what are you waiting for? Time to plan for an adventurous trip and start packing!