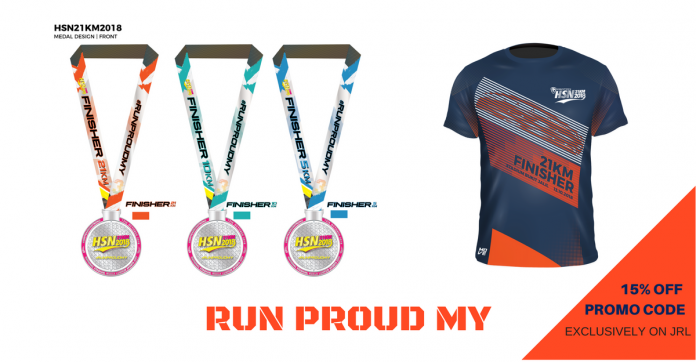 The HSN21KM event is back with its 3rd edition. It is a half marathon event held annually in conjunction with the Hari Sukan Negara – Malaysia's National Sports Day. It's always a great event that unites us Malaysians together as a nation through sport. The crowd, the cheers, and the unwavering support is unrivaled as you challenge yourself to a new personal best, or maybe even attempt the national record? Save your dates, mark your calendars for the 13th October 2018.
What A Cool Start & Finish – New Venue
This year, the HSN21KM brings us to a brand new venue. You start and finish in the National Bukit Jalil stadium. Yes, the very track stadium that our very own Prabudaas Krishnan ran against Agus Prayogo and Soh Rui Yoong in the 5,000m SEA Games 2017 event. It is a privilege to be able to run on the same track as all these great national athletes. Thank you HSN21KM for the opportunity!
Safety First
In light of the recent series of unfortunate events, HSN21KM will be emphasizing on safety. Safety of the participants will be the utmost priority and hence, traffic control will be the main priority. Additionally, there will also be insurance coverage for participants of the event. Runners can run with a peace of mind and at ease, knowing that their safety is well taken care of.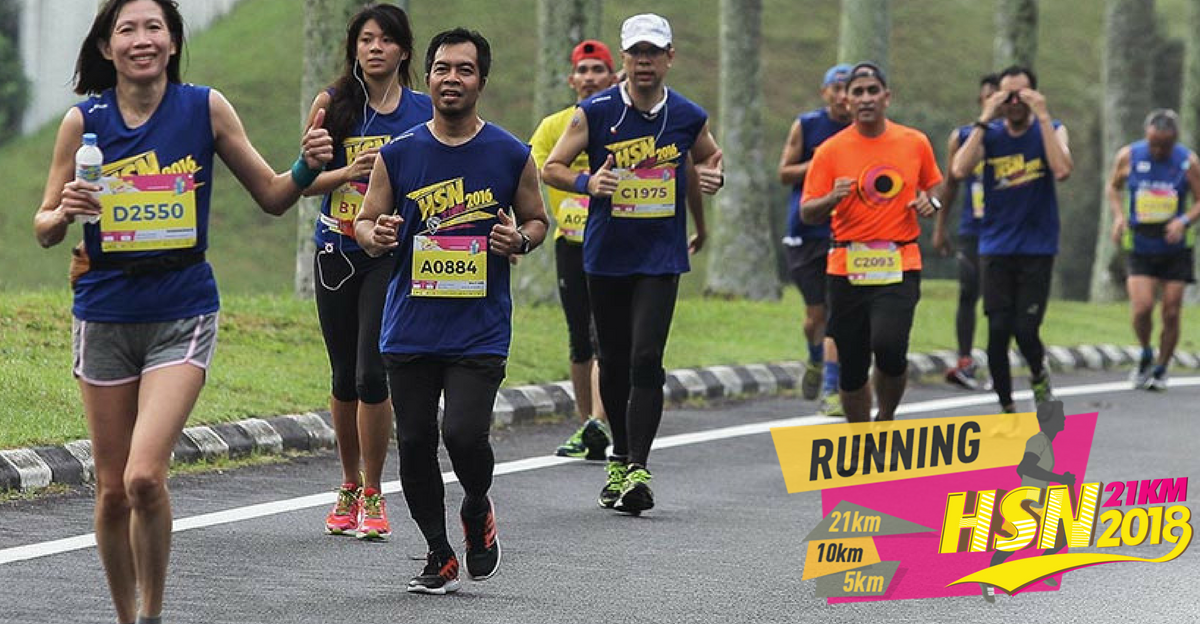 Take Advantage Of The Registration Promotions
Great news for all runners, take advantage of the promotions HSN21KM is offering.
Priority Registration: All returning runners will get priority registration which entitles you to a 15% discount (1st March – 14th March)
Early Bird Registration: Be an early bird which entitles you to a 10% discount (15th March – 28th March)
Loyalty Registration: If you're a returning runner and you've missed both priority and early bird registration, fret not, you're still entitled to a 10% discount.
Note: Registration closes 15th August 
Read More: Race Review: 1st (Inaugural) KL HSN21KM 2016 By ALCE
Registration Fees (Before Discount):
21 km – MYR 80
10 km – MYR 70
5 km – MYR 55
Check Out The Finisher Entitlements:
Add these finisher entitlements to your collection. Don't miss out on being a part of one of the biggest, coolest Half Marathon events in Malaysia! Be a proud owner of these finisher tees and the commemorative medal.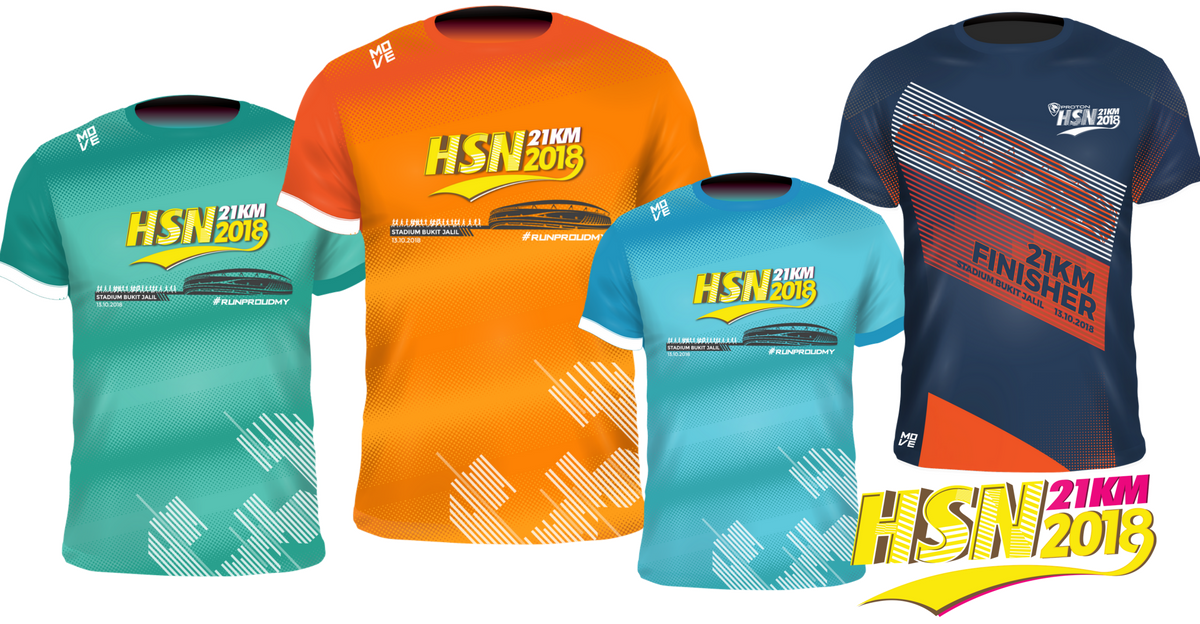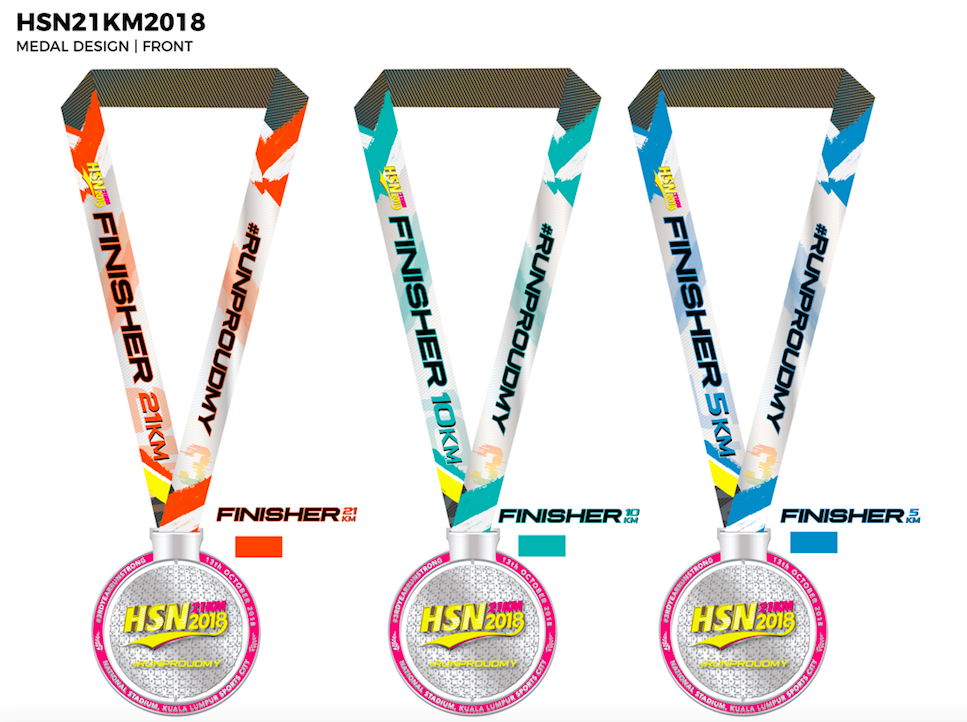 Save with JustRunLah!
Great news for JustRunLah! readers! Enjoy 15% OFF your registration. What are you waiting for? Use the discount code hsn21km/JRL register now!