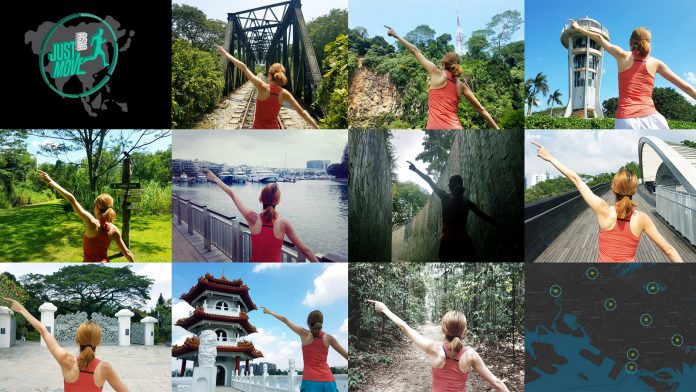 Always wanted to go for a run but you're unsure where to do so? Or have you run out of route ideas? Fret not, join us in our inaugural Geo-based virtual running event series in Singapore!
So, What do you have to do?
1. RUN – Any day. Any time. 10 different locations around Singapore. Running, walking or even strolling at your own pace! You only have to cover the minimum distance and run pass the predetermined check-points! But, do not forget to activate your GPS-enabled app!
2. Upload – Take a screenshot of the route taken and upload it to JustMove Asia website.
3. Earn – Claim your medals and enter the online leaderboard at JustMove Asia website.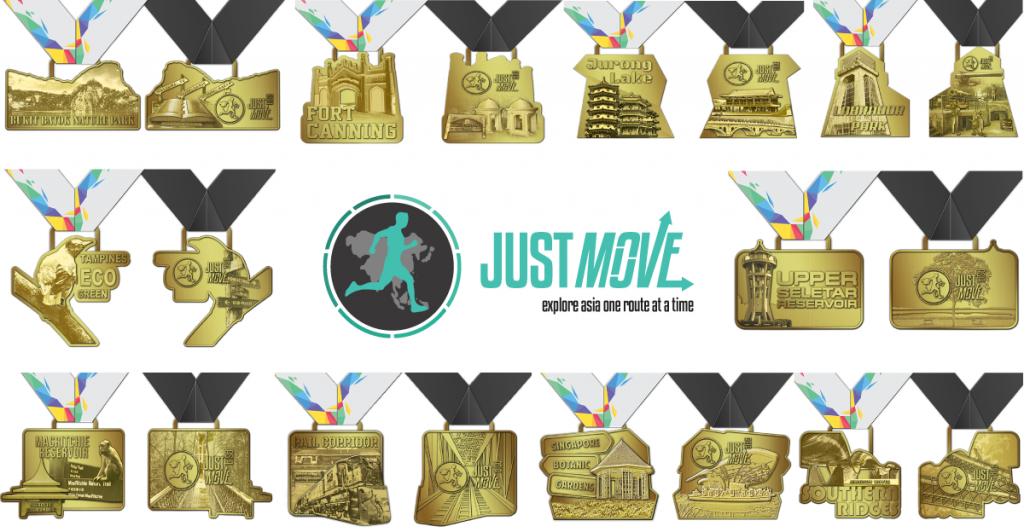 10 Locations Around Singapore:
Bukit Batok
Rail Corridor
Fort Canning
Singapore Botanic Gardens
Jurong Lake
Southern Ridges
Labrador Park
Tampines Eco Green
MacRitchie Reservoir
Upper Seletar Reservoir
JustMove Asia is the first series of Geo-based virtual events that brings runners and active individuals to unique locations to complete challenges and earn digital and physical entitlements. It also aims to engage individuals on a yearlong basis and motivate them to be active outdoors.
Point of Interests

Detour to check out these nearby hidden gems of Singapore:
1. Hindhede Quarry
Hindhede Quarry is the highlight of any visit to the Hindhede Nature Park near Bukit Timah Nature Reserve. It is the place for picnickers, nature lovers, and adventure seekers. At Hindhede Quarry, you can admire an 80-years-old granite mining factory which has ceased its operation in the 1980s. Also, try to spot the quarry's inhabitants which include Terrapins, fishes and brightly-colored birds who will occasionally fly over the quarry.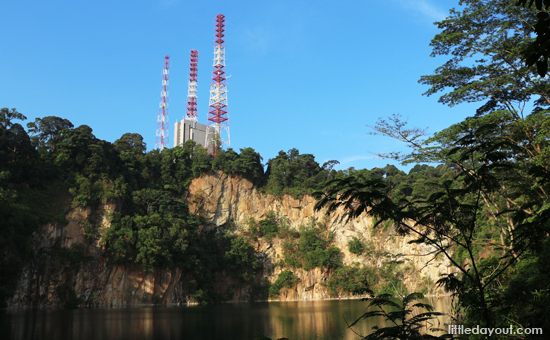 2. Bukit Chandu War Memorial
Only being a stone's throw away from the battle of Pasir Panjang site, the Bukit Chandu War memorial is a place that is rich in history. At this heritage center, you can uncover Singapore's most fascinating tales of heroism, historical artifacts, and interactive exhibits during the 1st Malay Regiment and Singapore's war experience.
3. Former Ford Factory
Presented by the National Archives of Singapore, Former Ford Factory is a permanent World War II exhibition. The exhibition presents the events and memories surrounding the British surrender, the Japanese occupation of Singapore and the legacies of the war. Also, it highlights the diverse experiences of Singaporeans during this crucial time in our history.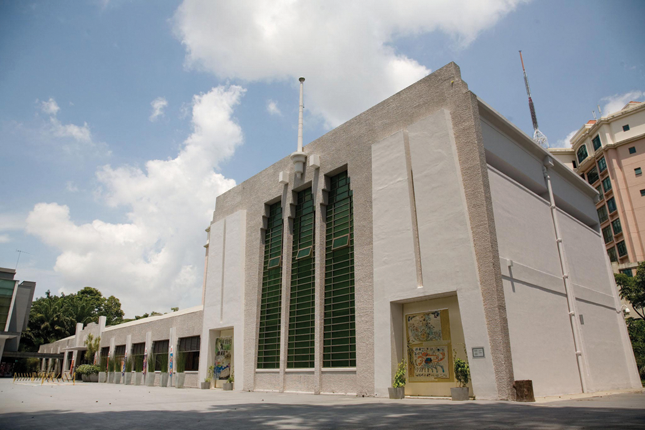 4. Dempsey Hill
Known as one of Singapore's lesser-known lifestyle destination featuring some of the newest concepts in an old world setting that anyone can enjoy. After being redeveloped in 2007, it is now a dining, entertainment and shopping destination which include shops such as COMO Dempsey, Loewen By Dempsey Hill and Rouge French Designs.