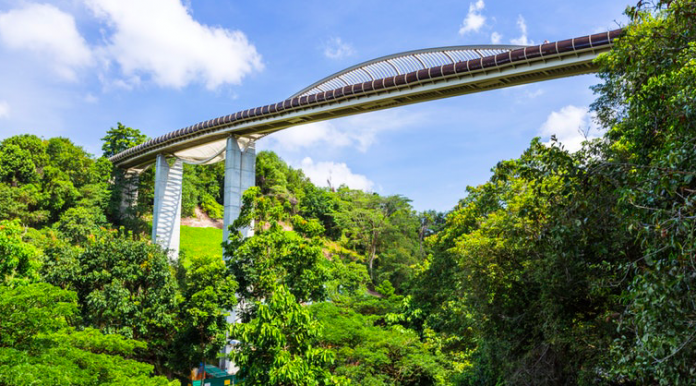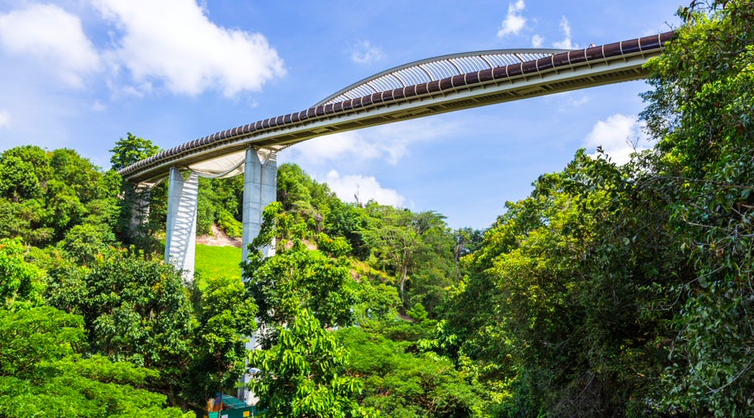 Looking for a place to run in Singapore? If you are in the South of Singapore, here are the 3 best places to run in Singapore (South). These places make great places for running – with the fresh air and great views it offers. It gives your run an extra element of fun and freshness! Check these 3 places out!
#1 Southern Ridges
Running the Southern Ridges is really cool. It is 9 km in length and connects a few parks – Mount Faber Park, Telok Blangah Hill Park and Kent Ridge Park and Labrador Nature Reserve. The route is fascinating with ups and downs, stairs and slopes, flora and fauna, greenery and architecture. It's quite a challenging route but one with breathtaking views. The clean fresh air is also a plus point of running this route. Walking enthusiasts will also enjoy this route because there is so much to see on the way – birds, bugs, flowers and has great shots for shutter lovers.
Read More: Running The Southern Ridges (Marang Trail To Kent Ridge)
#2 100 PLUS Promenade
The 100 PLUS Promenade is an 888m sheltered track that encircles the National Stadium. It's a great place to get some speed work done. It's easily accessible and open to public 24 hours a day. The great plus point is that it is a sheltered track, hence you can run it anytime, come rain or shine. You can enjoy the majestic views of the Singapore skyline whilst completing your laps.
Its location is fantastic – located in the heart of the Singapore sports hub. You can run, shower, and head indoors to get yourself a good meal.
Read More: Running Route – 100 PLUS Promenade 
#3 Green Corridor
The Green Corridor is great for exploring. It's a 10 km running route that is rich with heritage, greenery, nature and greenery. The greenery and woodlands will leave you in awe as you run through the trails. The route brings you through a a combination of terrains – grass, gravel, clay and tar. As lush greenery surrounds you while you run along, the air feels really fresh. A testament to how great this place is for running is the Green Corridor Run which is one of the always sold out races in Singapore. Everyone loves to run here.
Read More: Running Route – Green Corridor 
Looking for other places to run? Check out our Singapore Running Routes.