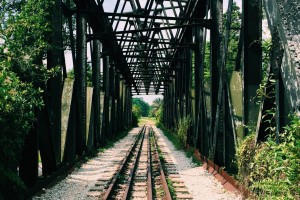 A 10km trail running route filled with heritage, nature, sunshine and uninterrupted paths with zero traffic.
The 'Green Corridor' is an uninterrupted stretch of greenery and woodlands that runs the entire length of Singapore, from the old Tanjong Pagar Rail Station in the south to the border of Malaysia in the north. Once the beginning of a rail network that was planned to extend all the way to Russia, this incredible stretch of ecological and culturally significant land has been re-surfaced to allow the community access to a 'Green Corridor' through the city.
The Green Corridor Run used to place annually and was one of the most sold-out and unique races in Singapore whereby the 10.5km race course started at the historic Tanjong Pagar Rail Station. The course ran parallel to the AYE before heading North via Buona Vista, passing near Holland Village and through the lush Clementi Woodlands, before finishing at the old Bukit Timah Rail Station.
This can be yours!
The Green Corridor Virtual Run is now open for registration!

Just
Move
Asia challenges require you to run or walk past some of Singapore's prettiest landmarks.
You can use any GPS-enabled app to record your run. Once your run is verified, you will receive your medal with free delivery!
Complete the collection: 13 Locations, 13 Finisher Medals

Click here to learn about Singapore's Geo-based Virtual Runs
!
Route at a glance:
Suitable for:
Medium runs (5 - 15 km), Long runs (Over 15 km)
Surface:
Gravel, Grass, Pavement
Profile:
Flat
Suitable for night runs?
No
Parking information:
Nearest Parking Lots are available at Rifle Range road, a 5-10 minutes walk from the Bukit Timah Rail Station.
Public transportation:
If you are starting at KTM Tanjong Pagar railway station near Keppel Rd, take buses 10, 30, 57, 80, 97, 97E, 100, 131, 145, 563. Or, alighting on Cantonement Link are services 75, 167, 196.

If you are starting at KTM Bukit Timah railway station near Bukit Timah/Dunearn Rd, take buses:
From Bukit Timah Rd: 66, 77, 171, 700, 700A, 851, 852, 960, 961, 961C, 970, 980
From Dunearn Rd: 66, 67, 74, 77, 151, 154, 157, 171, 174, 852, 961, and 970.
---
Your photos:
---