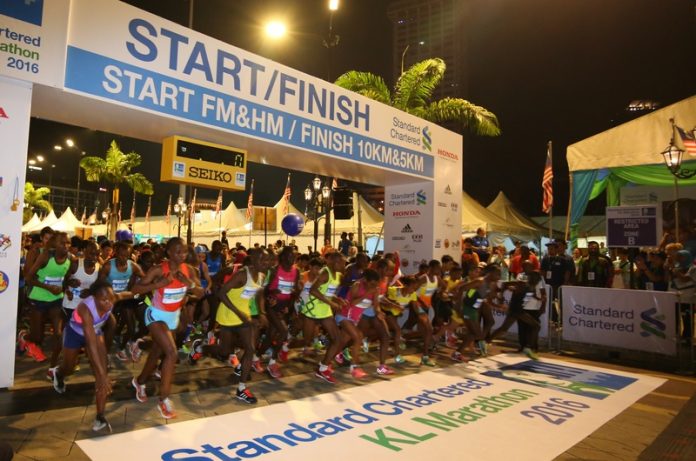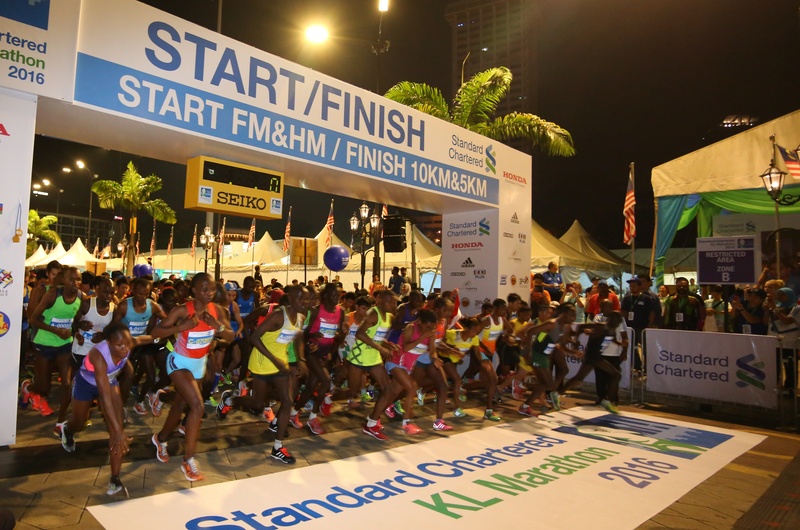 Malaysia's BIGGEST marathon is back – Standard Chartered KL Marathon returns in 2018 on the 8th April 2018. The most iconic running event in Malaysia welcomes 36,000 runners to descend into Dataran Merdeka at the 10th Edition of the Standard Chartered KL Marathon!
#1 Sold Out In 10 Hours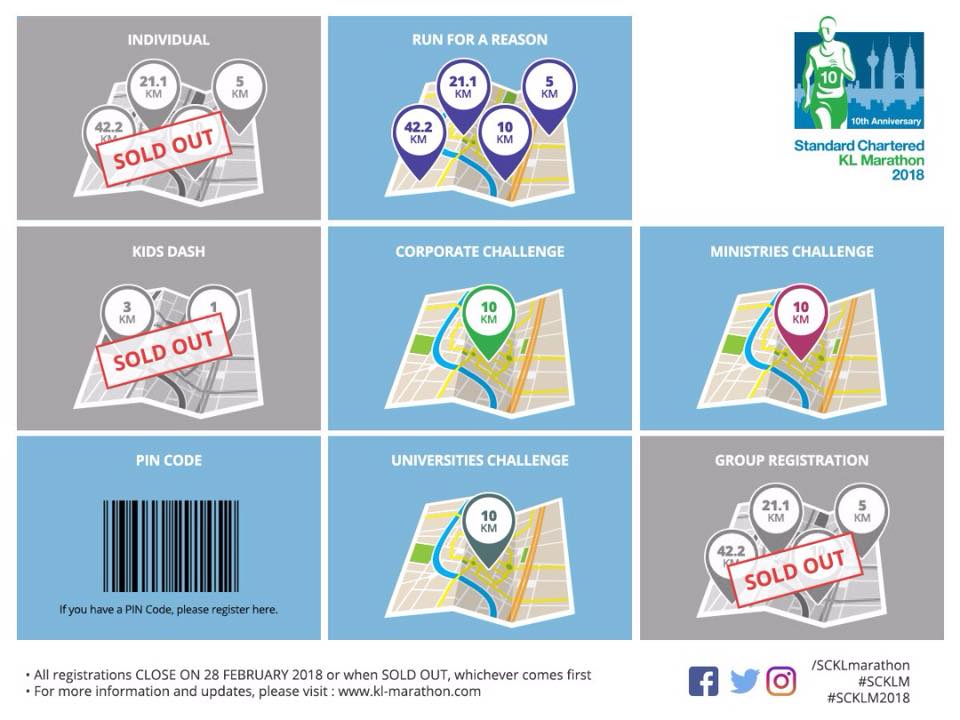 Being the 10th Anniversary, the interest in SCKLM2018 has been mounting and the response for the opening of registrations over the last 8-10 hours has been unprecedented. Although SCKLM has sold out over the last few years, the support has been overwhelming this year, selling out in just 10 hours. Good luck to everyone who managed to sign up and see you guys at the start line!
#2 10th Anniversary Finisher Medal & Event Video
Feast your eyes on the brand new SCKLM2018 10th Anniversary Finisher medal, with an intricately carved design of the KL city skyline and a unique spinning center. What a cool medal! Train hard and be a proud owner of this unique medal!
SCKLM has always been the most iconic running event in Malaysia! It is the most anticipated, most celebrated running event in Malaysia! As SCKLM celebrates it's 10th anniversary, we look forward to a great event with more surprises!
#3 Training
Now that you've registered, it's time to train for it. Remember to respect the distance! Train hard to race easy! Check out some of the training venues in Malaysia and run yourself to a new personal best!
#4 Missed out? Alternative races: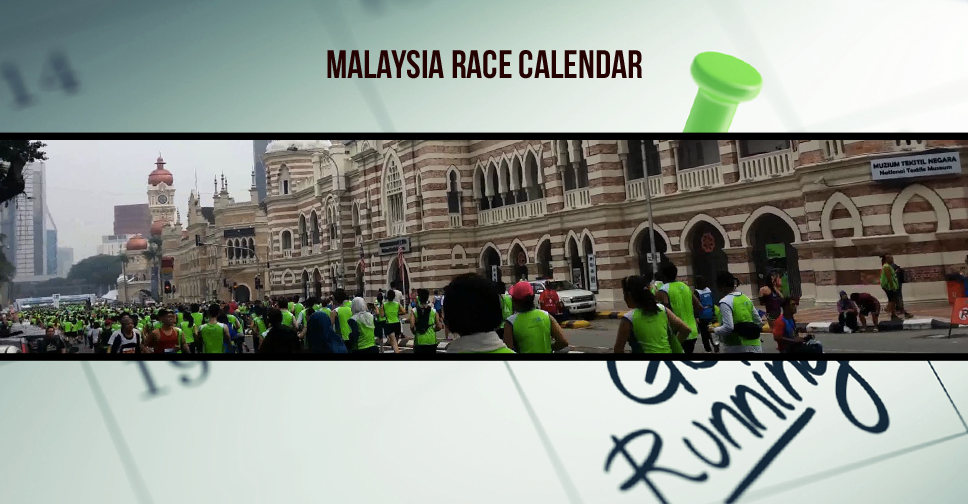 SCKLM sold out within 10 hours – to the dismay and disappointment of many! Fear not, check out some alternative races you can join on our race calendar!