Continued from Part One.
(11) CSC Run By The Bay 21.1km (1/10/17)
It was raining before flag off and I was worried that the run would be cancelled.
Fortunately, it went on as usual and the light shower and cooling weather helped me perform better than I expected.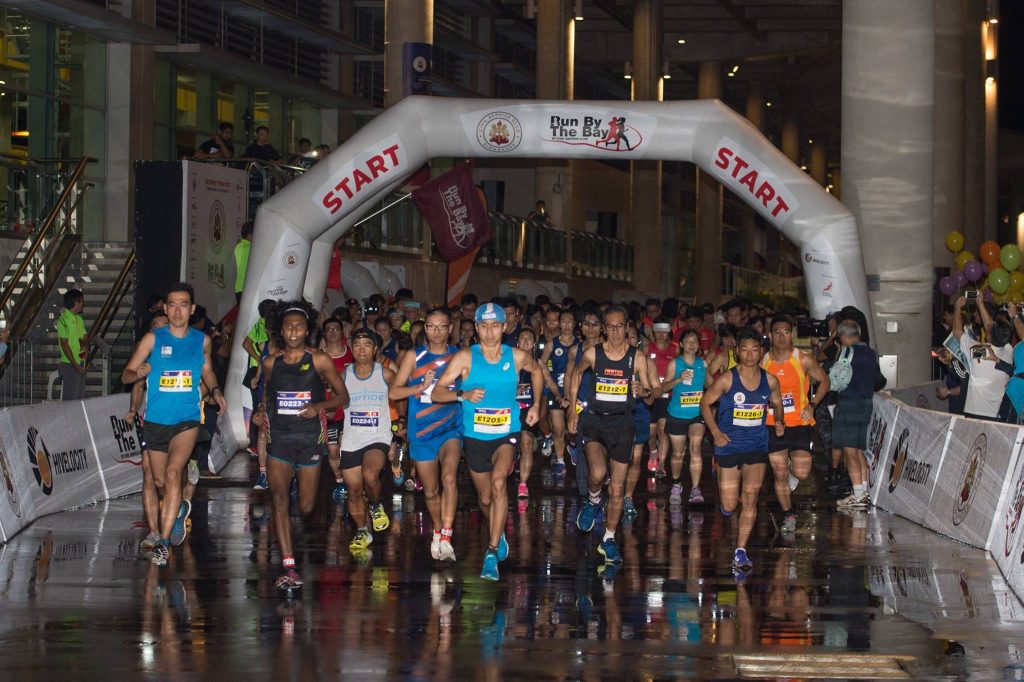 (12) SIA Charity Run 10km (8/10/17)
The last time when this run was held in 2014, I missed it and had to wait for 3 years.
This time round, I signed up almost immediately because I wanted to own the exclusive running singlet so badly.
(13) HomeTeamNS Real Run 10km (15/10/17)
It was hard to choose between being a crime fighter or a fire fighter when both the blue and orange running singlets looked so beautiful.
In addition, we received a nice gray finisher T-shirt at the end of the run.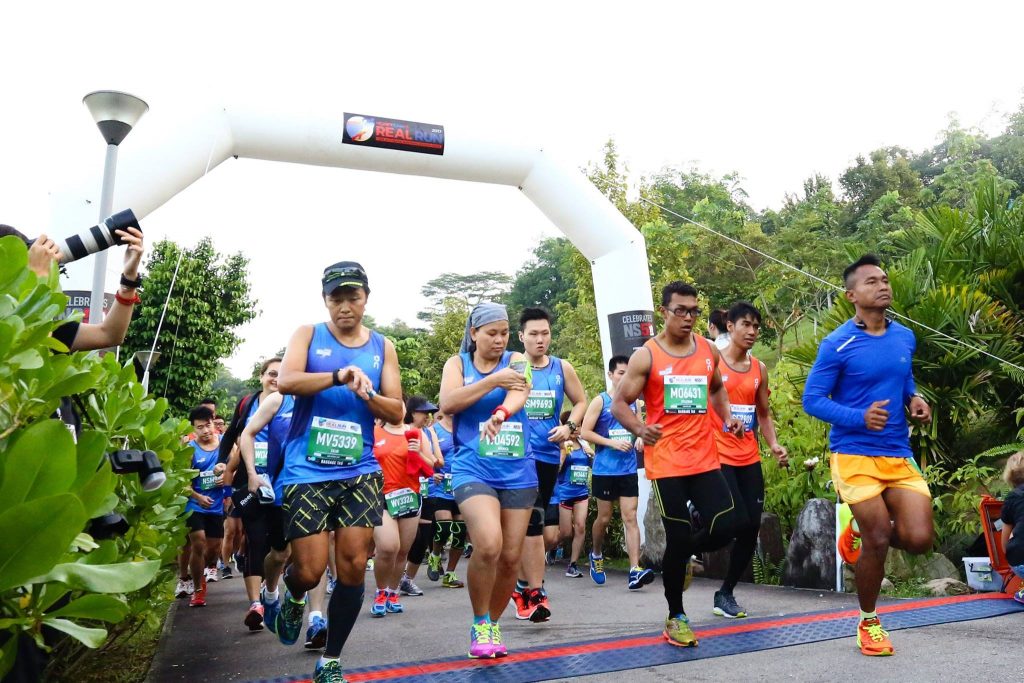 (14) Newton Challenge 32.195km (29/10/17)
Having free food at the end of a 32.195km run is like finding a pot of gold at the end of the rainbow.
This year I had pineapple rice, soya beancurd, mango pudding and vanilla ice cream. Thank you Newton Challenge.
(15) The Performance Series @ Changi Exhibition Centre 21.1km (5/11/17)
A month prior, I tried to prepare by running along Changi Coastal Road but I was exhausted and dehydrated by the time I hit 8km and started walking.
The actual run was not as bad because it was flagged off at 5am but running along a never-ending stretch of road, passing by lamp post after lamp post, shrub after shrub, really required a lot of perseverance.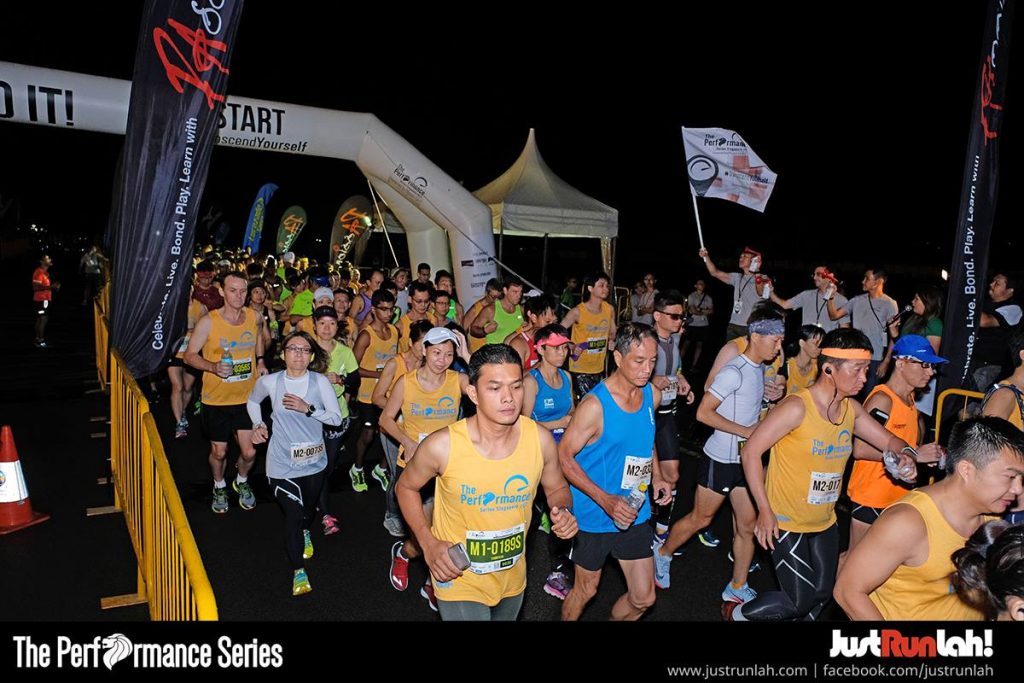 (16) Mizuno Wave Run 10km (26/11/17)
One of the more scenic runs that brought us to Clarke Quay, the Esplanade, Marina Bay Sands, the Promontory, Boat Quay and Robertson Quay, we were surprised to find out that our finisher medal would be mailed to us instead of collecting on the spot.
After 3 weeks of waiting, my medal finally came in a colorful Mizuno envelope, just in time as a lovely Christmas present.
(17) Standard Chartered Marathon 42.195km (3/12/17)
My final run of 2017 that ended my year on a high note, I finally attempted and completed my first ever day marathon.
It might also be my last day marathon as there were news that the organizer would be planning to convert Standard Chartered Marathon to a night run in 2018.