As the year draws near to a close, I would like to share my one or two liners of 17 runs which I joined in 2017.
(1) Sundown Marathon 42.195km (25/3/17)
The first time I queued for an hour and a half for race pack collection, I was not looking forward to race day but fortunately it turned out well and the finisher T-shirt was very nice.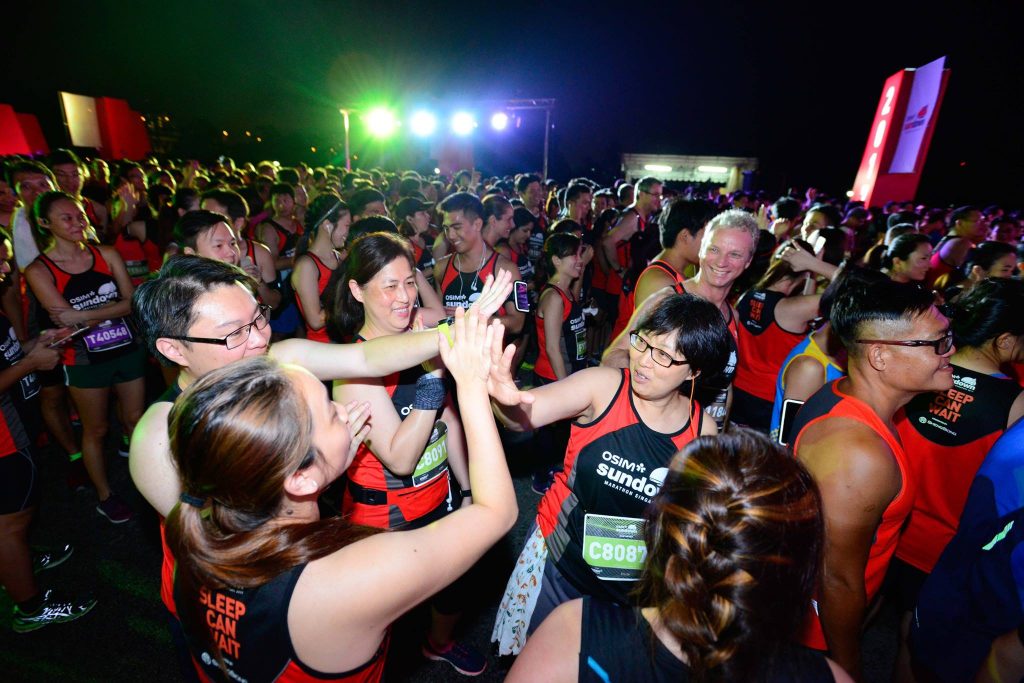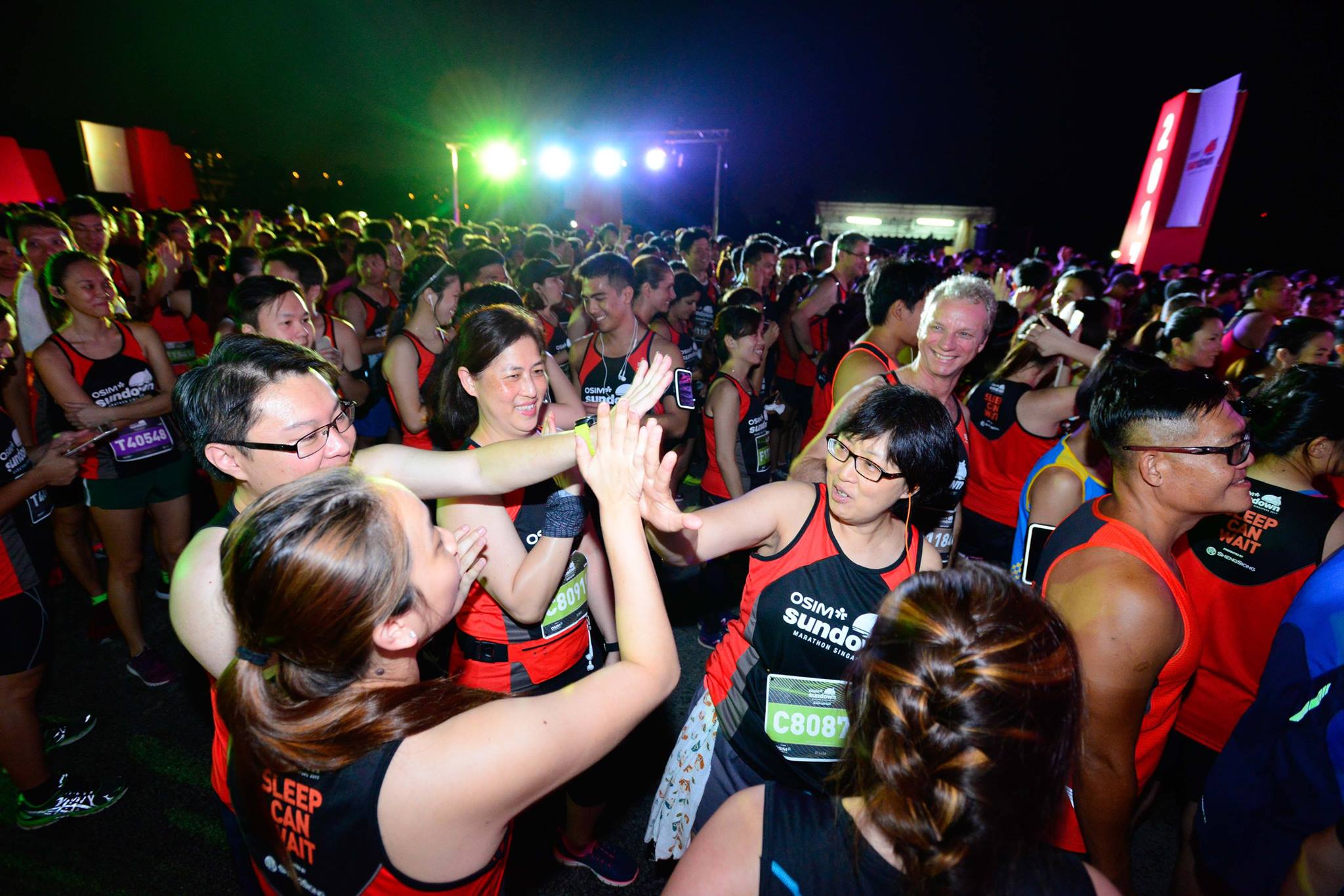 (2) 2XU Compression Run 21.1 km (2/4/17)
Just a week after Sundown Marathon, my body had not rested fully and it seemed like a recovery walk and run instead.
Nevertheless, it remained one of the 5 runs that I would sign up for every year.
(3) The Music Run 5km (6/5/17)
With 5 stations playing different genres of music throughout the entire run, I had a super enjoyable time and certainly looked forward to joining the new 10km category in 2018.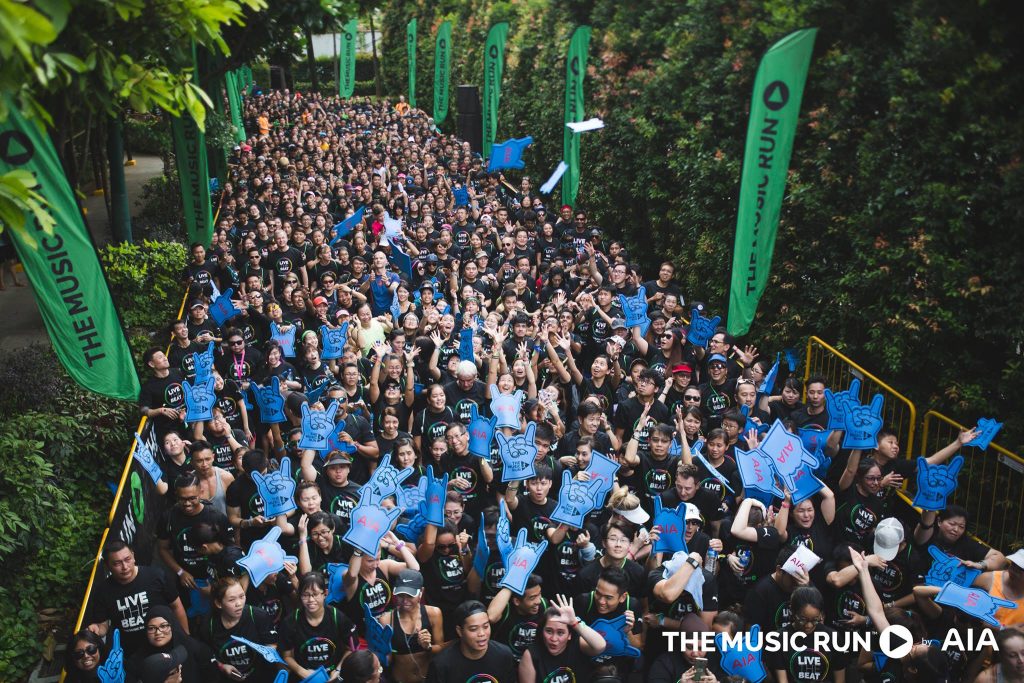 (4) Run Free 10km (7/5/17)
The first time when I joined a 10km run without having to pay a single cent and yet had free shuttle service from Stadium MRT to the race venue, free running photos on Facebook and free isotonic drinks after the run.
Thank you X-Change Republic for organizing this wonderful run.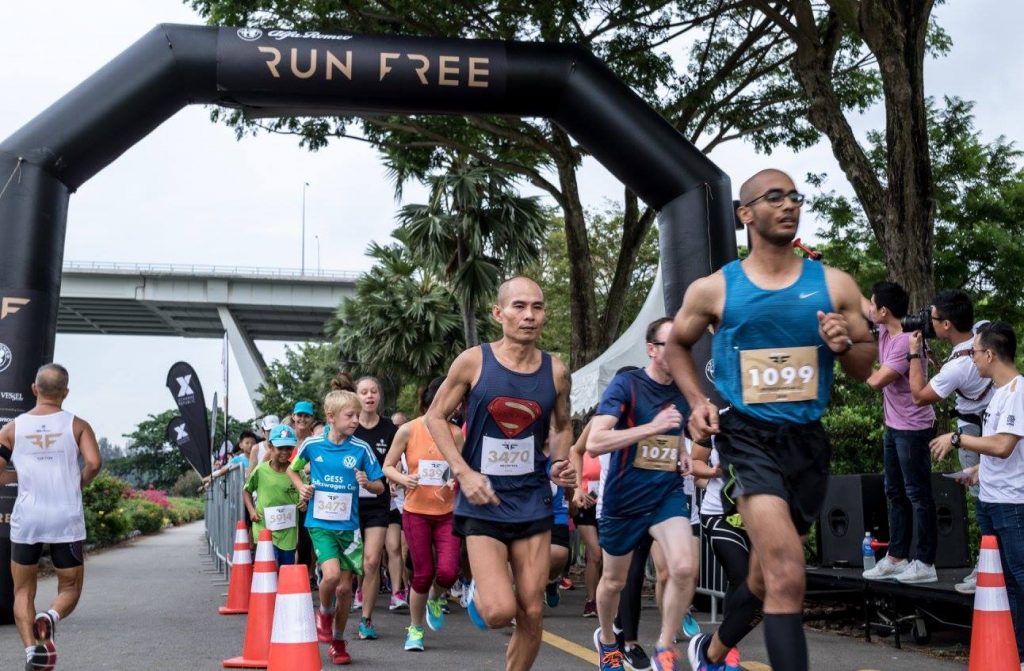 (5) Meiji Run 10km (20/5/17)
As if running 2 loops around Sentosa under the scorching sun was not bad enough, we had to queue up for around 30 minutes to collect our finisher hamper.
Fortunately, the finisher hamper contained many delicious goodies from Meiji eg Hello Panda biscuits, oat crackers, Yan Yan biscuits, yogurt drink, orange water and fresh milk etc which made the long queue worthwhile.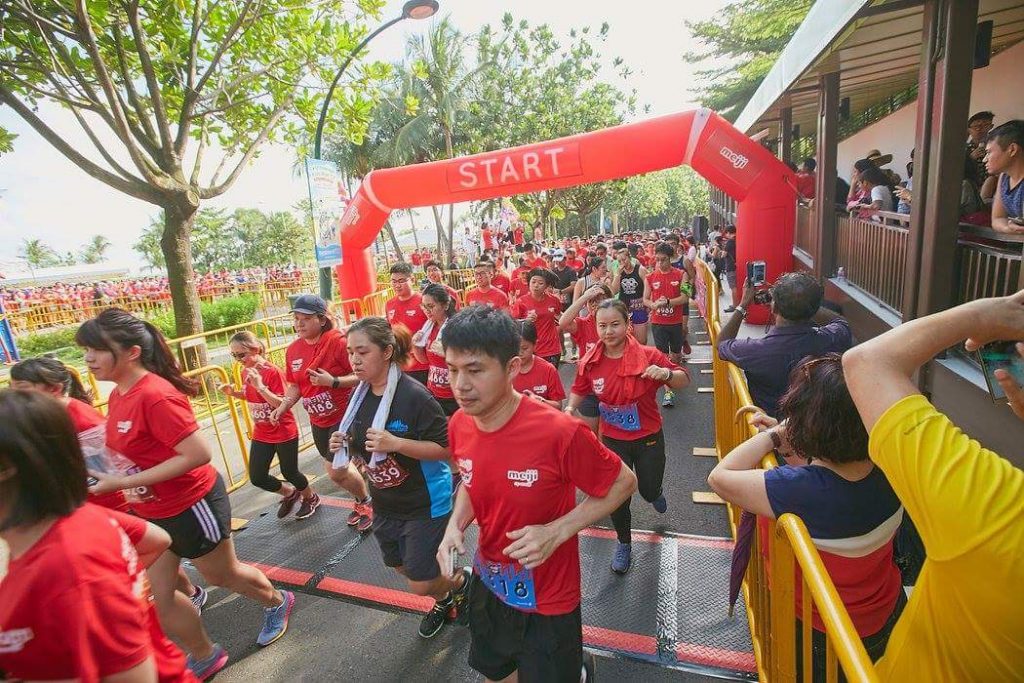 (6) DreamWorks Day Run 5km (24/6/17)
From wrong directions given resulting in some participants having to walk a few kilometers from Promenade MRT to the event venue, too few DreamWorks characters present at the event itself to runners having to pour their own water due to insufficient volunteers and made worse by the scorching weather, I had an enjoyable time, nevertheless.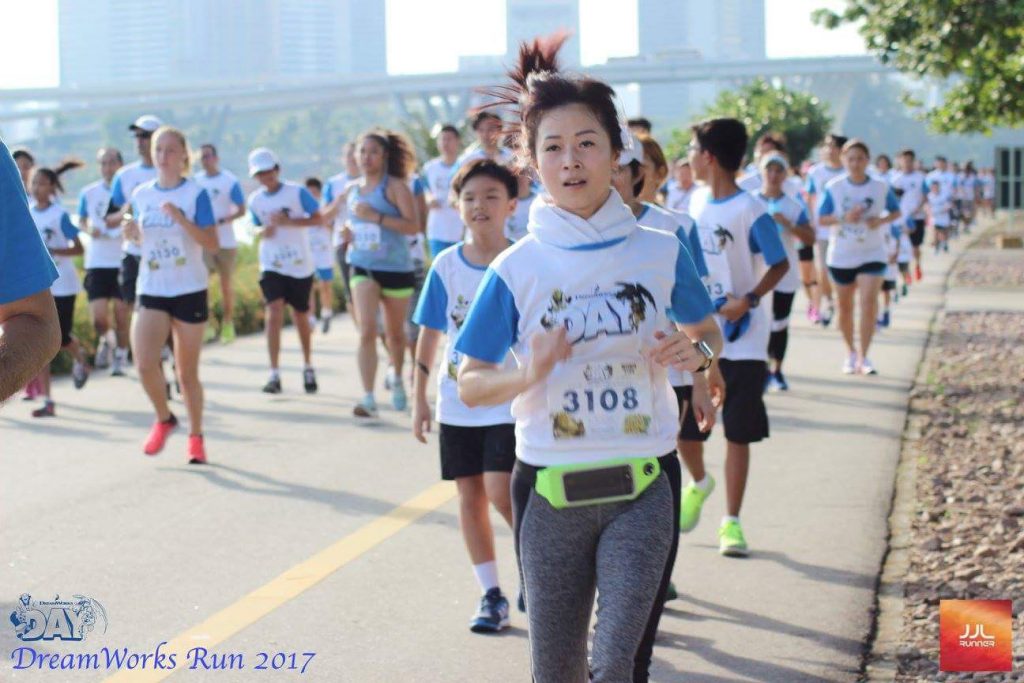 (7) Nee Soon Fiesta 3TEN Run 10km (29/7/17)
Expecting a usual Saturday evening run, I was proven wrong by the undulating terrain of the golf course at Orchid Country Club. Although challenging, running upslope and downslope was never my cup of tea.
(8) The Performance Series @ Punggol East / Coney Island 21.1km (13/8/17)
I did not have a high expectation of this run due to the late flag off timing for 21.1km at 7am.
Fortunately, the weather was cooling, the route was beautiful and I managed to achieve my personal best timing.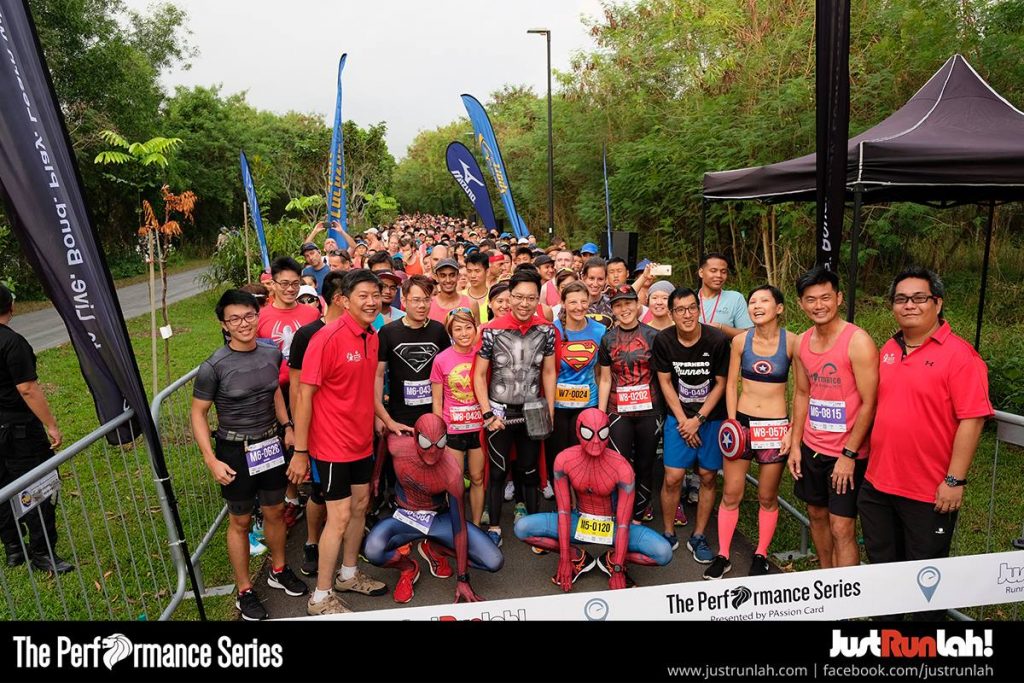 (9) Army Half Marathon 21.1km (20/8/17)
The run that I would definitely join every year because of 2 reasons: (1) discounted price for NSmen ($16) (2) excellent logistics.
Thank you, all the NSF and NSmen, for sacrificing your precious Sunday morning to volunteer at the event.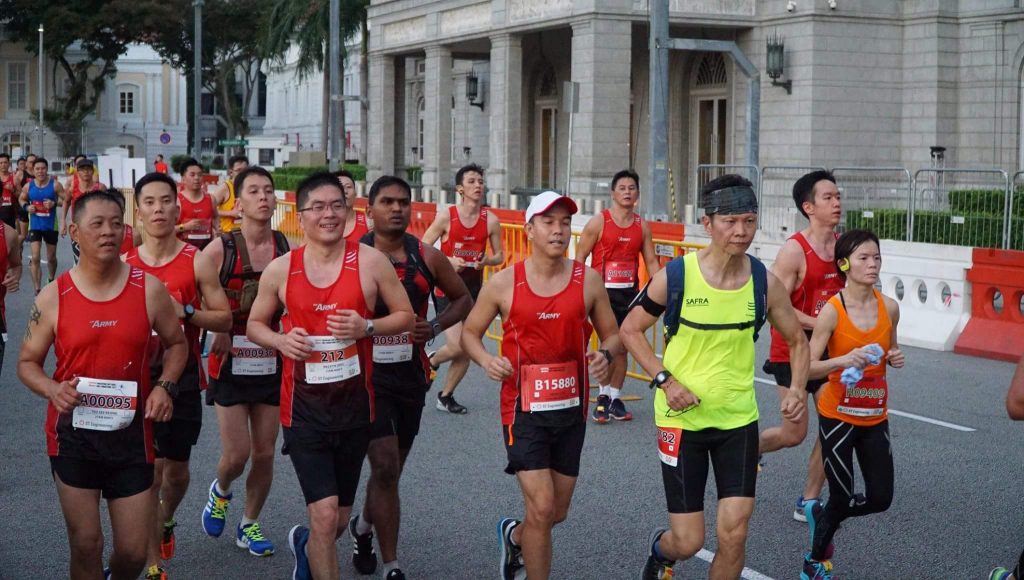 (10) Puma Night Run 12km (26/8/17)
A refreshing night run at Seletar Aerospace Park, it was a pity that the beautiful colonial houses and private planes were not clearly visible in the darkness.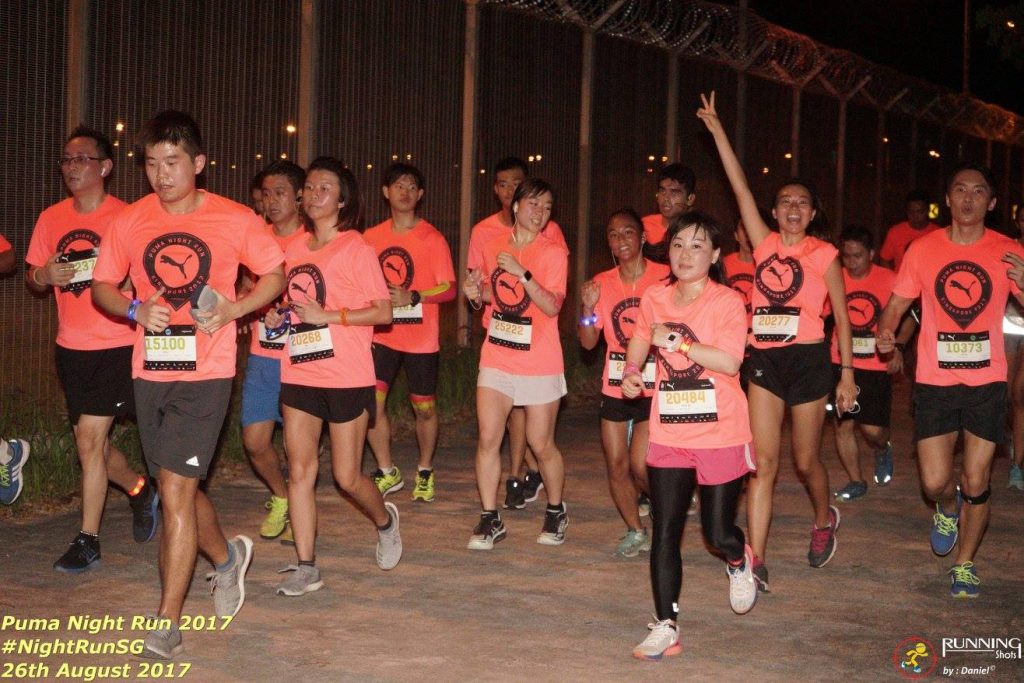 To be continued…