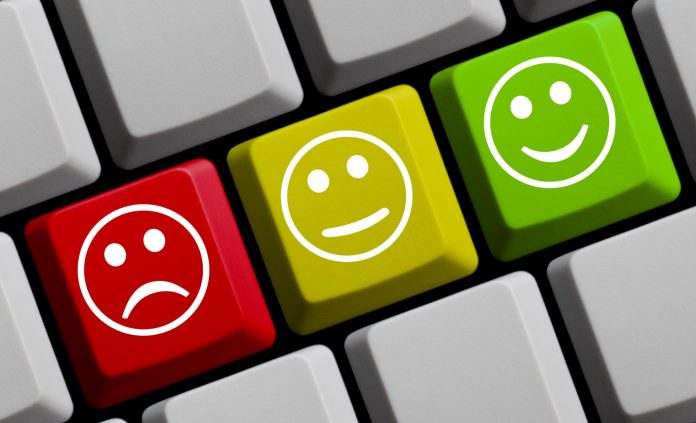 While we can't wait to achieve more next year, let's have a quick review of the Highs and Lows of Singapore's Running and Fitness Scene in 2017.
The Soaring Highs
#1 Excellent SG Team in SEA Games Kuala Lumpur 2017
At the SEA Games 2017 in Kuala Lumpur, Singapore made a significant mark in its sporting history as the country surpassed the best gold-medal haul at an away SEA Games with 57 gold medals!
And if you are following the local running news closely, you would have already heard about our national marathoner, Soh Rui Yong, who retained his gold medal in the men's marathon at the SEA Games on August 19. See how inspiring he is to his followers!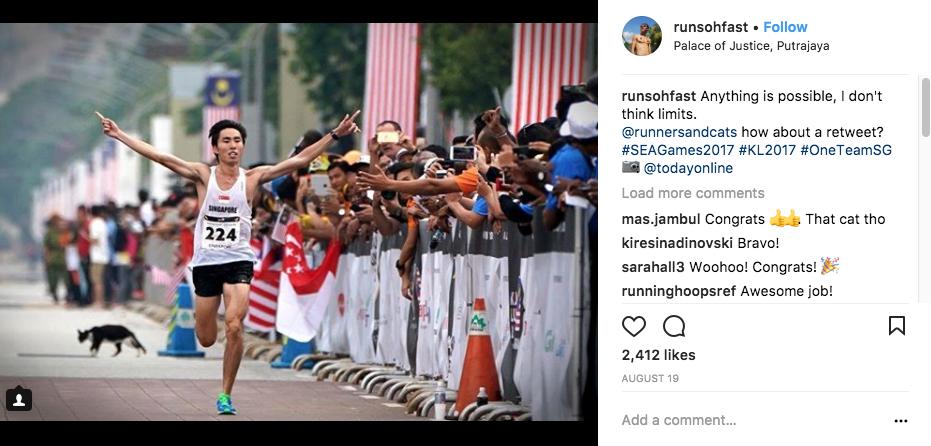 #2 More People Stayed Active Via The National Steps Challenge
Are you still wearing your step tracker in your journey to keep fit?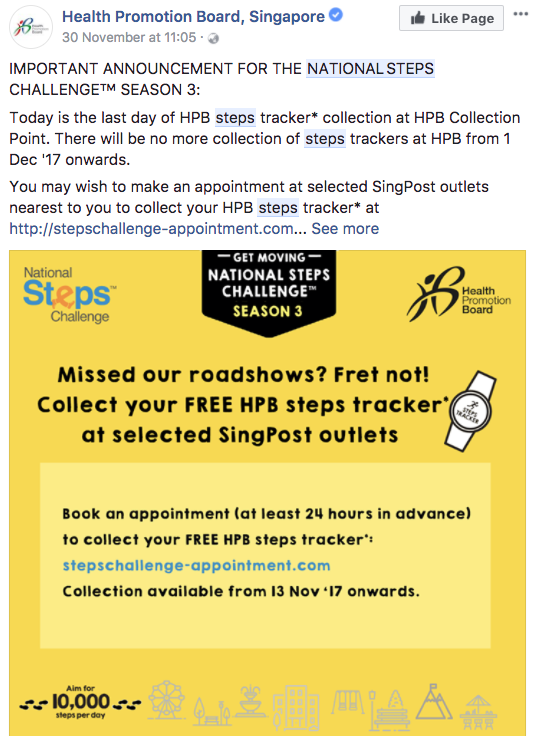 Based on the latest findings by the Health Promotion Board (HPSB) on Aug 25, the National Steps Challenge, this campaign which encourages people to be more active has been effective in getting participants to continue to walk more even after the initiative has ended!
Dr. Mathia Lee, assistant director of HPB's analytics & insights department, shared that part of the reason was the wearing of step trackers, which becomes a visual piece to motivate the participants.
The Low Points
#1 Poor Management of Some 2017 Races
If you are an active runner who takes part in running events regularly, certain moments in 2017 might have left a bitter taste in your mouth.
First, with a good intention to reduce the paper wastage, Sundown Marathon 2017 implemented a print-on-demand concept at their REPC. However, the outcome was not as good as they predicted, causing a long waiting time, and of course, a frustrated crowd.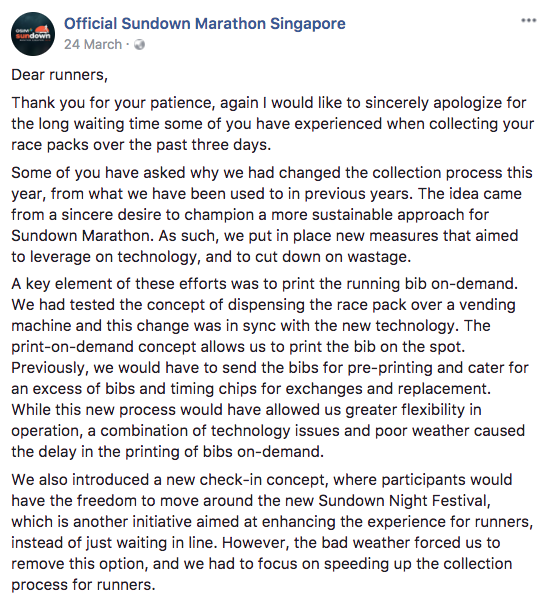 A good thing is, Sundown Marathon 2017 quickly identified and worked on the issues and ultimately, they did their best to reduce the waiting time as much as they could on the last day of REPC.
YOLO Run 2017 caused much disappointment and complaints when the YOLO Run participants encountered serious issues at all stages of the event. Large queues formed at REPC, apparel sizes ran out of stock, serious bottlenecks formed during the race, there was a queue to cross the finishing line (!!!) and problems occurred with bag deposit.
#2 Phantom Cancellation of Races
If you, as a participant, think that paying a cost to attend a poorly organized event is unfair, what about being informed only at the last minute of a race cancellation with no good explanation? Runners League, which tried to follow the concept of The Performance Series of holding multiple races in different locations, canceled 2 out of their 4 races this year, which really caused a lot of frustration among the participants. To make things worse, participants had to find out from word of mouth as no official announcement was made by the race organisers. Reportedly, some runners even showed up at REPC only to find out there that the race was cancelled!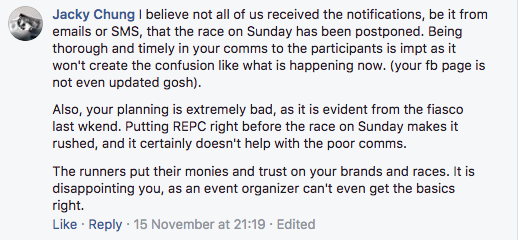 Another similar "phantom" cancellation was that of Flash X-Country Macritchie Reservoir. Similar to Runners League, no public announcement was made. In fact, if you check the official websites of both events right now (at the time of writing), you will think that the races have been carried out as per normal!
In any case, it is unfair to overgeneralize our dissatisfaction to other well-organized events, as there are plenty of trustworthy organizers in Singapore who are trying to deliver a good race experience and add value to the running scene. The above are only a few unfortunate examples out of so many events out there and it shouldn't bring down our running spirit and our confidence in joining races to run with others.
Let's not lose faith. All we need to do is be more discerning of the events we join, educate ourselves about Singapore's race scene (click here to find out about Singapore Event Organisers), read more unbiased race reviews and choose wisely.
#3 Misuse Of Bike Rental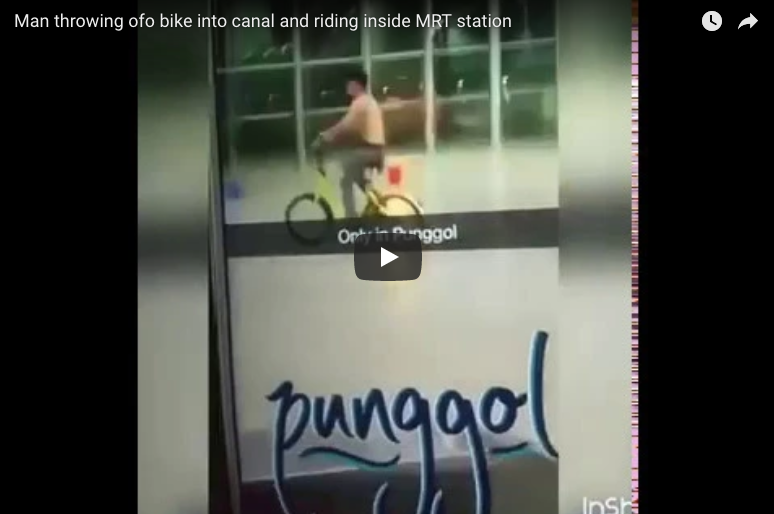 The above video shows a shirtless young man throwing a bicycle into a canal. Unfortunately, this is only one out of many incidents in Singapore.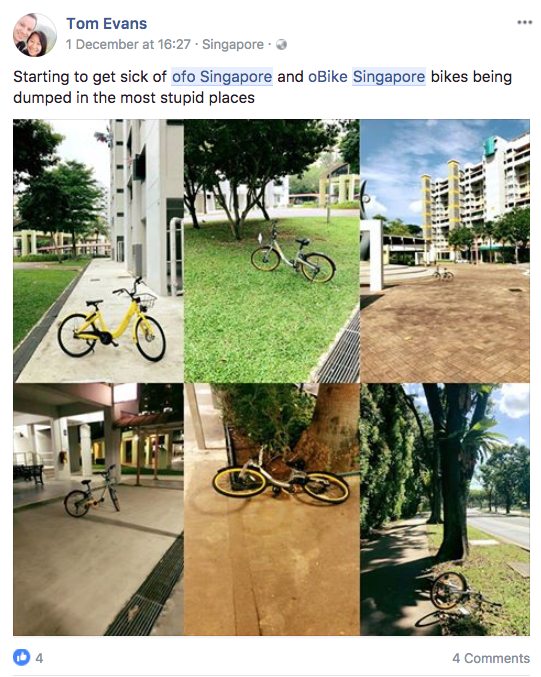 The bike companies have taken various steps to control intentional damage or improper parking, however, it all boils down to us, the users: let's all try to be more responsible in 2018!
Continue with the Highs and learn something from the Lows, that's what we want for a better 2018.