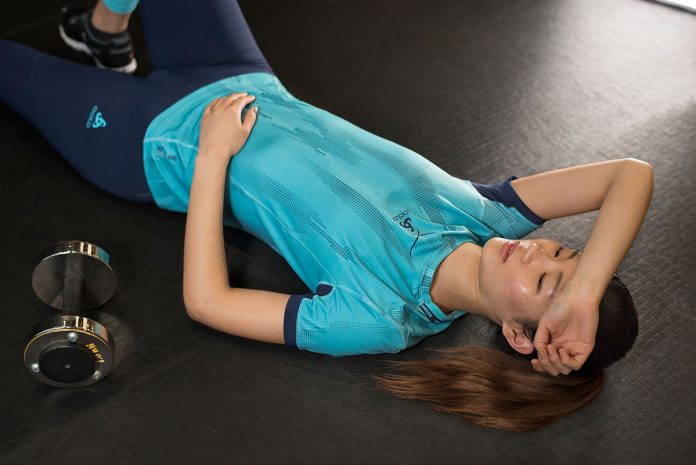 In sports, success and failure are determined by the narrowest margins. A split second, a millimetre, or even a degree can be all that prevents a sportsperson from achieving a personal goal or falling just short of the mark. Finding that extra one degree of performance is a never-ending quest. It might involve one more day in the gym, an extra lap around the track, or a cooling garment that ensures an athlete has the best possible conditions to perform.
One degree can be the difference between a great day and a day to forget. People are always looking for something that gives them an edge and makes life easier. Odlo provides the solution to do just that: Ceramicool.
This cooling effect is achieved via three levels:
The ceramic particles in the yarn have the ability to release warmth quickly and thus transmit the excessive heat away from the skin.
The flat cross section structure creates tiny channels in the yarn for warm air streams to flow away.
The low bulk yarn is the basis for this light-weight material and creates ultimate breathability and ventilation.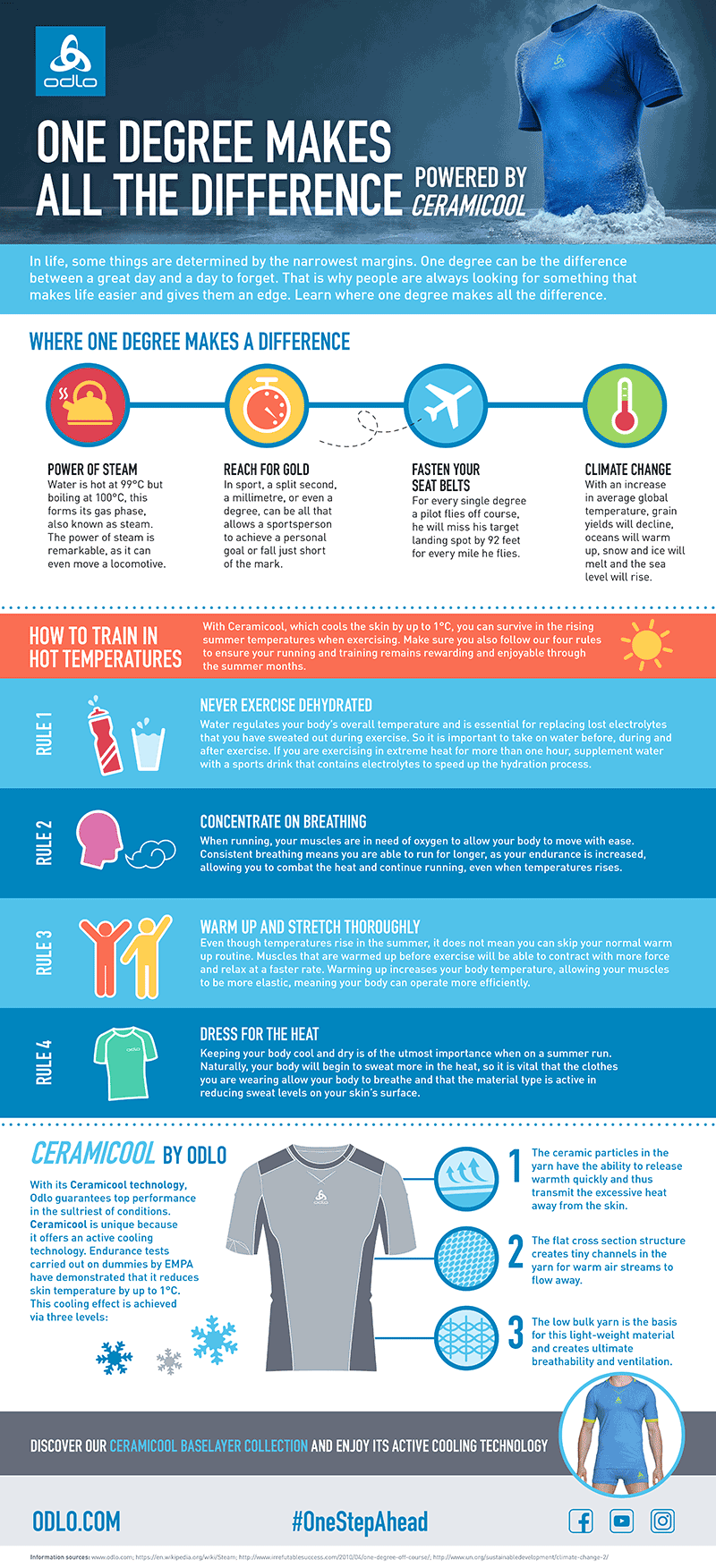 About Odlo
Odlo is the inventor of functional sports underwear and the three-layer principle. In Europe, Odlo is the undisputed market leader in the area of sports underwear and a pioneer in sports clothing technology. Founded in 1946, Odlo moved its operations to Switzerland in 1986 but its roots remain firmly in Norwegian tradition. Odlo currently has wholly-owned subsidiaries in Switzerland, Germany, France, Belgium/Holland, Austria, the UK, Norway and China. Odlo's products are also sold in another 25 countries around the world. For further information, please go to: www.odlo.com.
About Triple Fit Pte Ltd
Launched in 2016, TripleFit is Singapore's Ultimate Fitness Performance + Retail Destination. Situated in Millenia Walk and spanning over 23,000 square feet, the fitness performance hub offer classes catered to all fitness enthusiasts from the early morning to the late evening throughout the week. The multi-brand sports retail zone carries European and Japanese premium niche sports brands such as Odlo, Newline, Every Second Counts, C3fit as well as global American sportswear giants Under Armour.