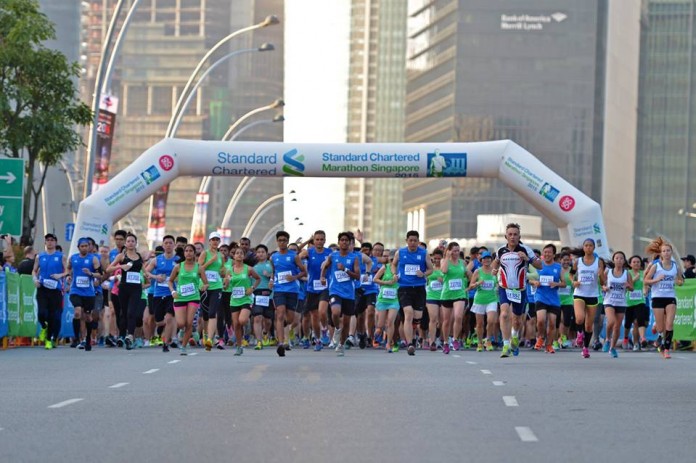 Singapore running has just received a boost after world's leading endurance race organisers, IRONMAN Asia announced a two-year partnership with Singapore Athletics Association (SAA).
The partnership, will see SAA continue to sanction the Standard Chartered Singapore Marathon, the region's only International Association of Athletics Federations (IAAF) Gold Label race.
At a grassroots levels, SCSM 2017 and 2018 will double up as the host event for the marathon distance at the official National Championships. where the top competitive local runners across two categories- Singapore Open and Masters, Male and Female will get the opportunity to compete against the best in Singapore to be crowned National Champion.
Team Singapore athletes who have already confirmed participation include Pierre de Coubertin World Fair Play Trophy winner Ashley Liew, 3rd place finisher at SCMS 2016 Evan Chee, Jasmine Goh, Neo Jie Shi, and Fang Jian Yong.
Speaking of the change SAA President Mr. Ho Mun Cheong said "This partnership is a move in the right direction, and will help to further elevate the sport of distance running among competitive runners in Singapore. By hosting the National Champions at a platform like SCSM, our top Singaporeans will get to experience what it is like to compete amongst the elites at a world class event, while vying for the honour of being crowned National Champion."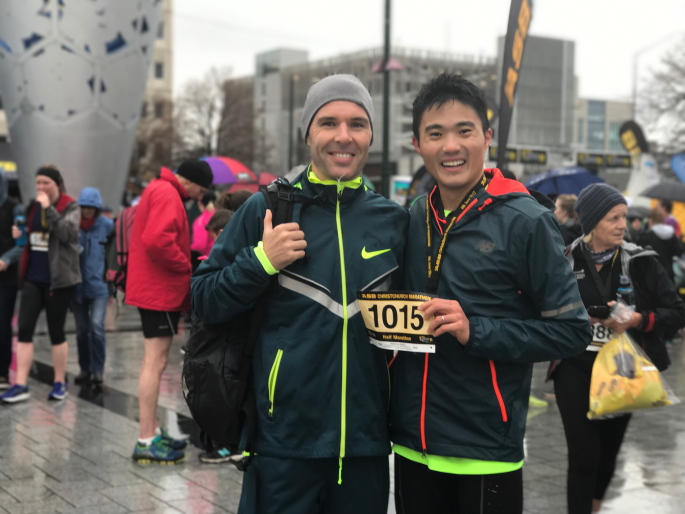 7-time SCMS Singapore Men's Champion, and Team Singapore athlete Mok Ying Ren (managed by ONEathlete) also welcomed the partnership saying "We've had the Standard Chartered Singapore Marathon for many years now, and many of us have run this race growing up. The event has grown tremendously both in scale and quality, so hosting the National Championship here makes sense, and will certainly strike a chord with competitive runners in Singapore. I am confident that it would be an opportunity for a finer display of local sportsmanship and emergence of more young local running talents."
Hosting the National Championships at SCSM will allow participants to enjoy the enhanced race experience, and compete across new race routes which will take them through some of Singapore's most iconic heritage locations.
En route, runners there will also be a number of improvements with the introduction of new features like mist tunnels, cooling zones, additional and longer hydration points and more entertainment along the route for a better running experience.
Commenting on the partnership, Managing Director of IRONMAN Asia, Geoff Meyer said "This is part of our commitment to developing Singapore as a premier running destination. The race is already seen by local and regional runners as the gold standard, by working with SAA to host the National Championships here, we're hoping to further develop SCSM as a race for those with a competitive edge."
Come July, SCSM will unveil runners' programmes that will help SCSM participants to prepare them for the best race yet.
Registration for SCSM 2017 at www.singaporemarathon.com. Standard Chartered Cardholders will enjoy 15% off registration fee across all categories.
For more information, visit: www.singaporemarathon.com