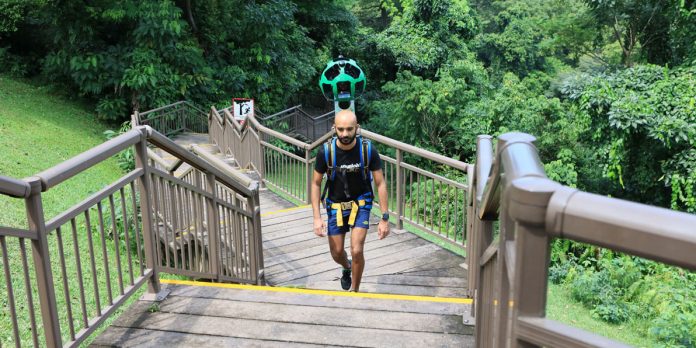 Get up close with Singapore's nature and parks with Google Street View
Singapore, 27 April 2017 – Today, Google announced that Special Collections from 30 newly mapped locations in Singapore are now available on Google Street View, allowing users from Singapore and around the world to explore a 360˚ panoramic view of the City in the Garden, bringing the total number of Street View locations to 85 in Singapore.
Using Street View on desktop or Google Maps for Mobile available on iOS and Android, nature-loving cyclists can now plan their bike expedition routes along Coney Island Park, Punggol Waterway Park or the Youth Olympic Park. Those who are looking at planning a holiday getaway can also preview top tourist attractions such as Resorts World Sentosa and Universal Studios Singapore. While arts and heritage buffs will be able to step into National Gallery Singapore and the Singapore Art Museum, any time of the day.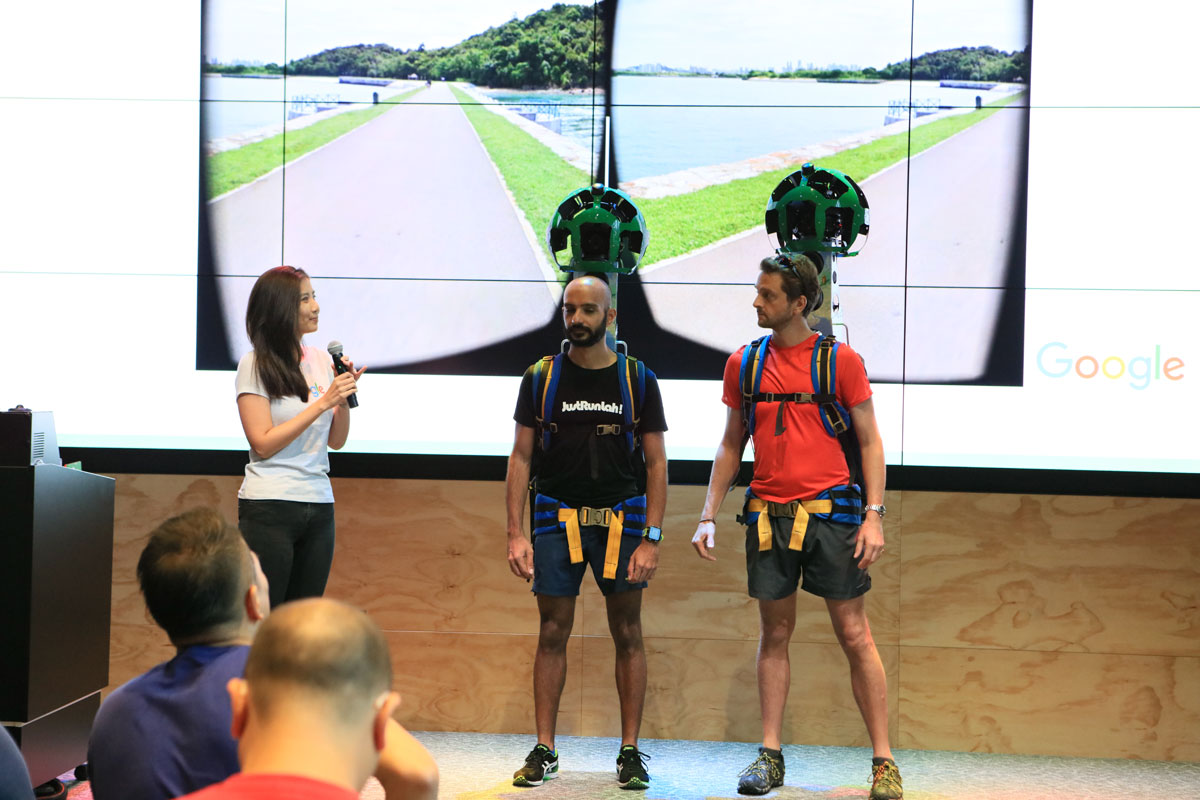 Cynthia Wei, Street View Program Manager, APAC, said "Singapore is a top Asian destination for tourists worldwide and having the newly added Special Collections on Street View will give tourists a first glance of what our city has to offer. Many people have told us that Street View helps them in their trip planning when they're deciding places to visit while on holiday."
Google to work with JustRunLah! to map over 30 running routes covering more than 400 km in Singapore on Street View
We are happy to be teaming up with Google to capture Street View imagery for running tracks along parks and nature spaces around Singapore. Runners from our community are coming on board to contribute and expand on the Street View imagery around Singapore, capturing over 30 running routes in Singapore covering more than 400 km. From Botanic Gardens to Mount Faber Park and to MacRitchie Reservoir, they will be donning Google's Street View trekker equipped with special cameras that take photographs of various running trails popular among Singaporeans.
The idea to start this project actually stemmed from our friend and community member Ben Heyhoe Flint, who once had tried to plot a way to run off-road from Seletar to Dempsey. It took him 45 minutes of stitching together reference points from Google Earth, Google Map and our own JustRunLah! resources to work out a route. This sparked a thought that there had to be a more efficient way of navigating trails that were common, as well as those that weren't. Together with his running buddy, Paviter Singh, a Singaporean ultra-marathoner, they thought to link up the Street View team with JustRunLah! in order to provide a new valuable resource to the active community of Singapore.
Peter Tan, Managing Director of JustRunLah! said "While Singapore is a small country, there are numerous running trails that our community has discovered, and capturing this online is a great way for us to share these hidden gems with more people. As a fitness portal that connects active individuals, we hope to make these lesser known places available to the public and encourage all Singaporeans – young and old – to get active by using Google Street View to help them plan an outdoor workout that best suits their fitness goals and lifestyles."
Cynthia added, "Since 2009, Singaporeans have been using the panoramic street-level images on Google Maps to navigate and figure out driving directions around the city. While Street View has proven to be a useful tool for drivers, we'd love to make it more relevant for Singaporeans who are passionate about running and looking for new places to explore. We're looking forward to working closely with JustRunLah! to capture new imagery of running tracks that are off the beaten path and help get Singaporeans more active with Street View."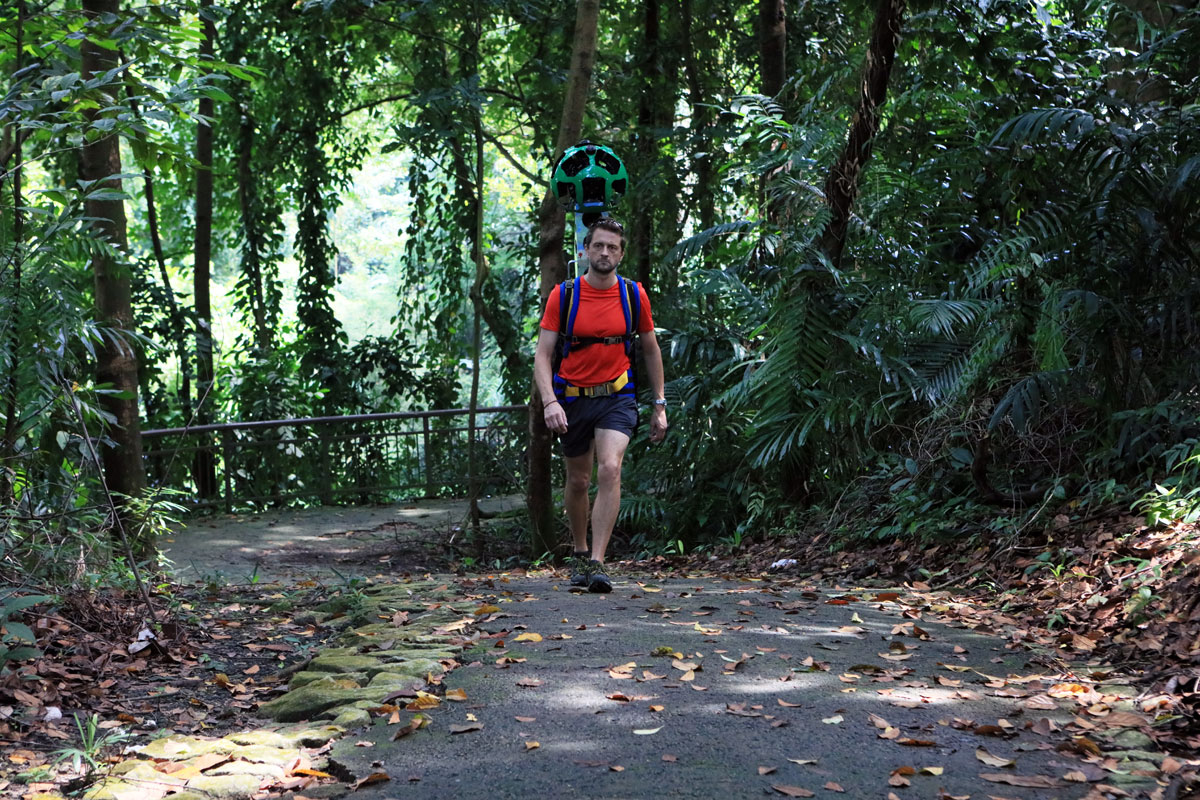 A great tool for runners to discover new routes
The newly collected images and mapped trails will be embedded in JustRunLah!'s online resource Singapore Running Routes database, which provides vital information to runners, such as route accessibility, surface profile, availability of nearby facilities (showers, lockers) etc. Some early integration examples include the Botanic Gardens and MacRitchie Reservoir, using imagery previously collected by the Google team.
Andreas Karampatzakis, Technical Director of JustRunLah! said "Capturing 360o imagery of Singapore's trails and routes will be a great addition to our online resources for runners. Currently, we have interactive listings of most Singapore's routes; with the new data coming in, runners of any level can plan their training more efficiently and know what to expect once they are out on the trails."

We are looking for volunteers!
If you are interested in helping us with this project and you feel comfortable walking 5-10km with a 20kg equipment on your back, click here to contact us now!