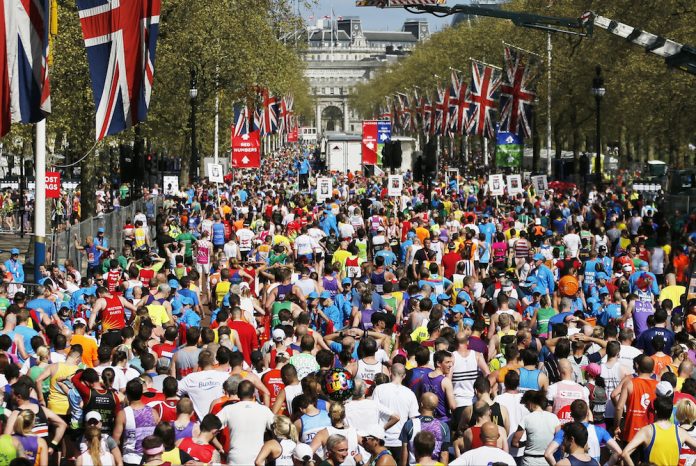 Balloting for the World Marathon Majors is like gambling. You put your cards on the table, and you leave it to the dealer to roll your dice. There's a reason why I don't play blackjack, or roulette (it's a luck dependent exercise). You are already beaten because the casino always wins. Poker, is my game. It's a game of skill – one where you exercise informed decisions, one whereby your destiny is in your own hands.
  Photo Credits: Tom Kauertz
So why ballot for the World Marathon Majors where you leave your fate completely in the hands of Lady Luck, when you can train, aim, target for one of the guaranteed slots slash semi-elite slots. It would be even more a privilege to be run the World Marathon Majors as one who has earned his or her spot through hard work, effort and determination.
So here are the World Marathon Majors that allows for you to have the honour of qualifying for it, and of course the qualifying standard
#1 Tokyo Marathon
The Run as One Semi Elite (Overseas) programme is designed to provide excellent runners who reside outside Japan the opportunity to be a part of the prestige Tokyo Marathon, by hitting the qualifying standards. You must meet the qualifying standards in an IAAF Gold Label, Silver Label or Bronze Label Race and an AIMS certified race.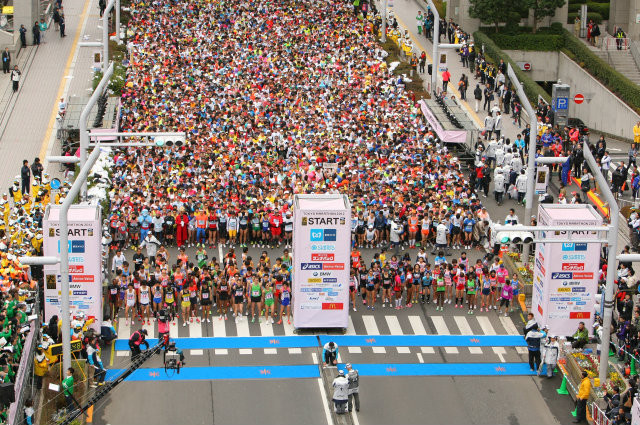 Photo Credits: Tokyo Weekender
For the male, this would mean a 221:01 – 255:00 marathon; and for the female, a 252:01 – 3:40 marathon timing would give you a slot.
#2 Boston Marathon
The famed Boston Marathon is one that can only be participated by hitting the qualifying times. You get what you work for! But note that hitting the qualifying time does not guarantee you participation, but merely an opportunity to submit for registration. If the total amount of submissions surpass the allotted field size, those who are fastest among the pool of applicants in their gender and age group will be accepted. The faster you are, the higher the chance of participation.

#3 NYC Marathon
The largest marathon in the world – it's no wonder this is a tough one to claim entry. And to hit the qualifying standards is an achievement in itself.
#4 London Marathon
If you have completed a sub245 marathon for men, and a sub 315 marathon for women; or a sub 115 half marathon for men and a sub 130 half marathon for women, you may just be able to request a Championship Entry. However, additionally you must be registered with your National Governing Body or be a member of  an athletic club associated with the British Athletics.
#5 Bank of American Chicago Marathon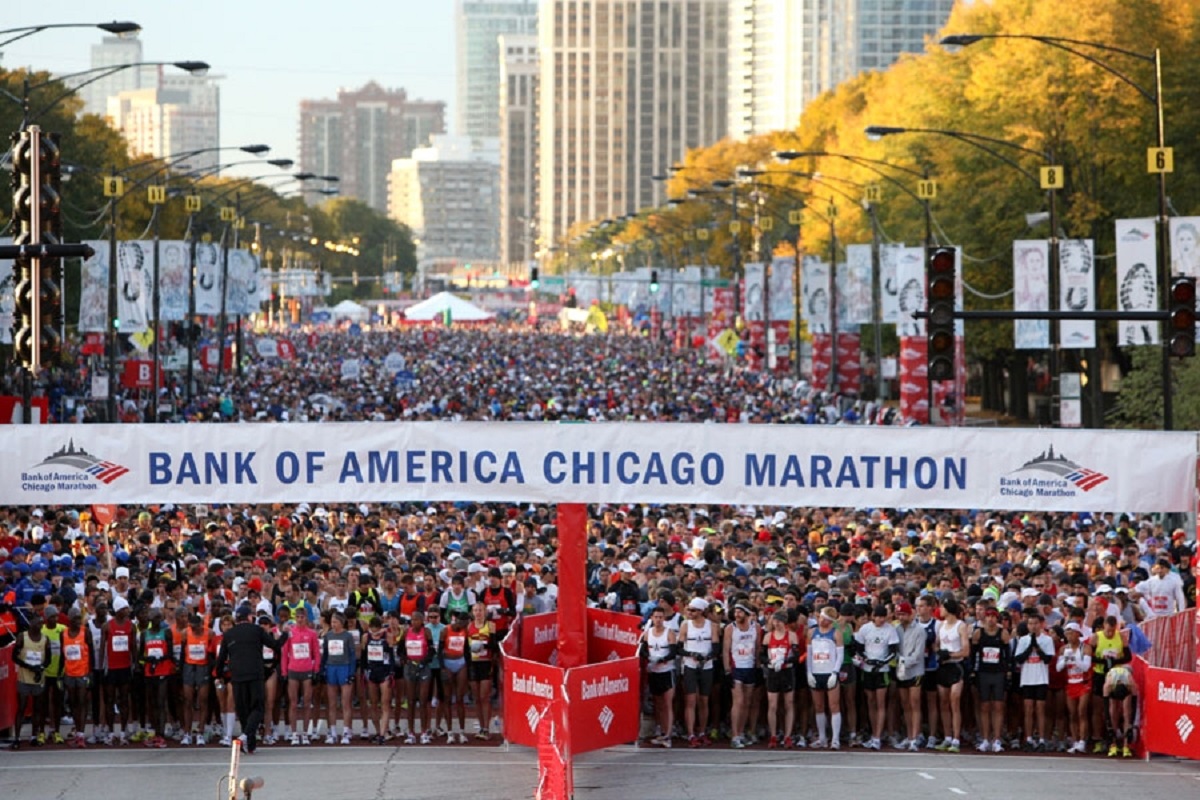 Photo Credits: Sports Tour International 
Anyone who has run a verifiable sub315 marathon for men and sub345 marathon for women will be guaranteed a slot in this prestigious Chicago Marathon.
#6 Berlin Marathon
Berlin Marathon – where records are made! So of course the qualifying times for a guaranteed slot is blistering as well. For the year 2017 itself, you will need to run a sub3 marathon is you're a female and a sub 245 marathon if you're a male. Pre 1972 babies will have to hit a sub 320 for females and sub 255 for the male.
There is just something satisfying about earning your beef than simply having it handed to you.
Read More: