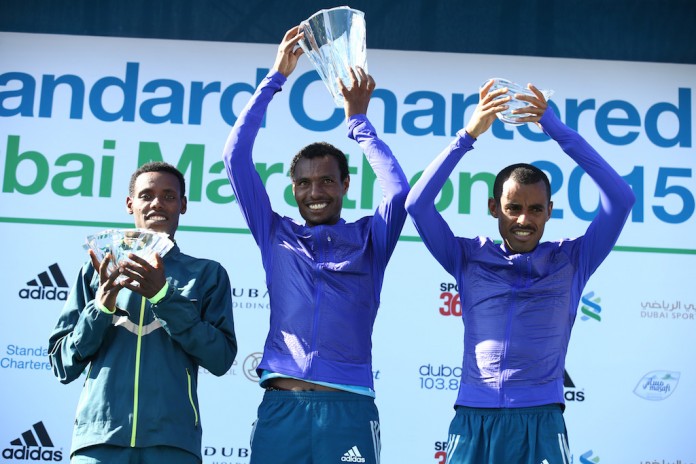 For years, many marathons did not offer prize money to its winners, but this has since changed. Prize money is now competitive among marathons, and is used to attract the top runners from around the world to compete in their races. Here are some of the top few marathons over the world that offer the highest prize money:
5. Seoul International Marathon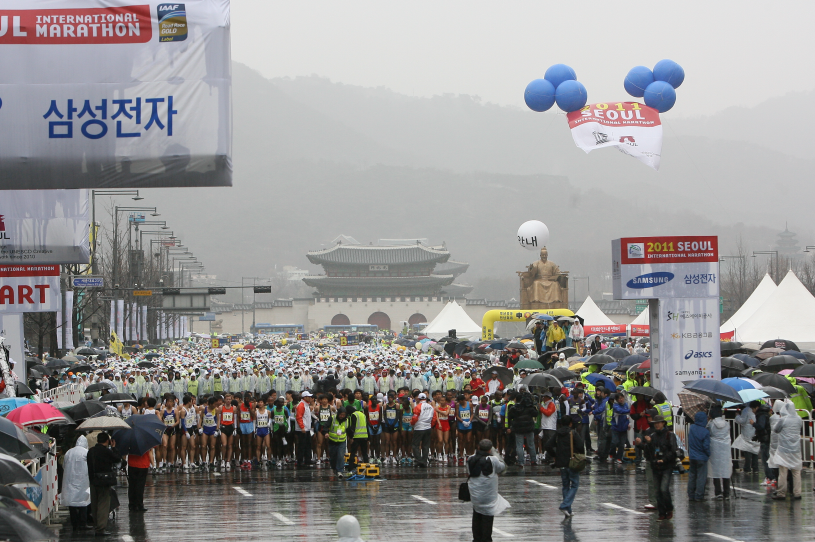 Celebrating its 85th year running, the Seoul marathon in South Korea is one of the most prestigious races with approximately 25,000 runners competing each year. The champion male and female finishers get to bring home $80,000 provided that they finish under 2:10:00 and 2:24:00 respectively ($40,000 if they do not meet the target time). World record bonuses are $500,000 for men, and $300,000 for women. There is also a time bonus of $200,000 for sub-2:04:00 (male) and sub-2:18:00 (female); and other time bonuses amounting down to $5,000.
4. Bank of America Chicago Marathon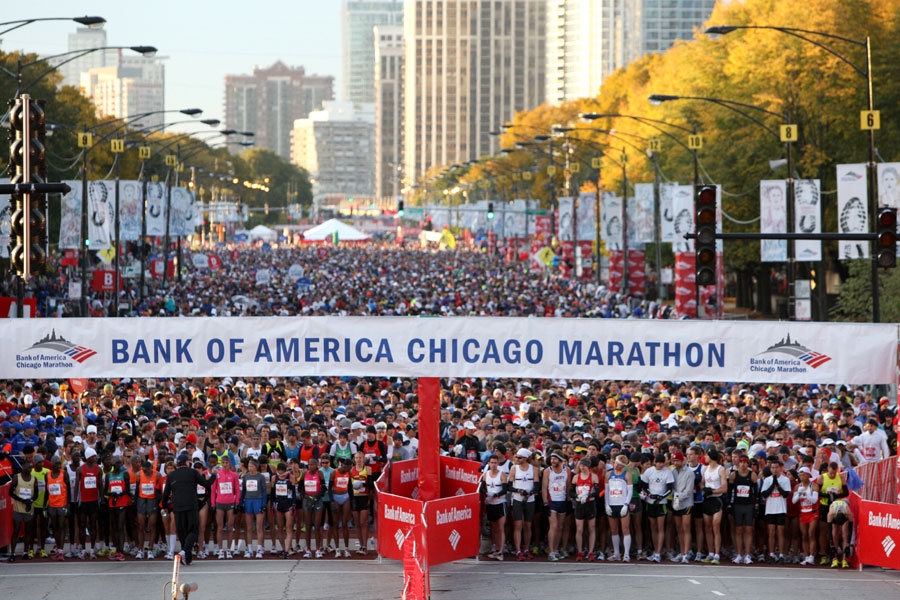 This coveted race is a showcase of some of the top marathoners in the country. With about 45,000 participants, 1.7 million spectators, and a half a million dollar prize purse, this is one of Chicago's biggest annual events, drawing people from all over the world to the fast, flat course. The prize money for winning the 2015 race was $100,000, plus $75,000 if you set a course record and time bonuses (non-cumulative) of $55,000 and below.
3. TCS New York City Marathon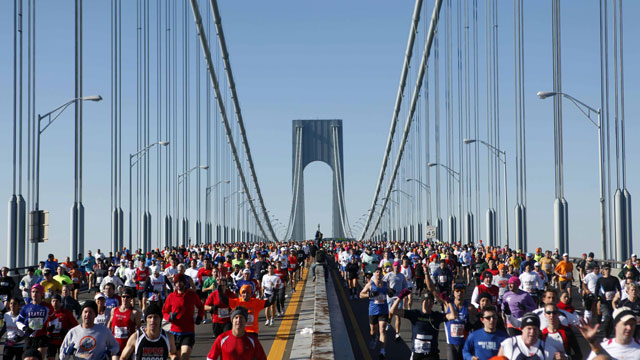 The first NYC Marathon was held in 1970, entirely in Central Park, with only 127 entrants, 55 finishers and a lone female racer, who dropped out because of an illness. With an entry fee of only $1, the prize purse was only $1,000, and the awards for winners were inexpensive wristwatches and recycled baseball or bowling trophies.  Over the years, the race has grown and the course has been brought to the streets of New York, while the prize has also become much more competitive. Today, the TCS New York City Marathon prize purse totals a guaranteed $705,000. The men's and women's champion receive $100,000 each, with an extra $50,000 for a time of sub-2:05:30 (men) and sub-2:22:30 (women).
2. Boston Marathon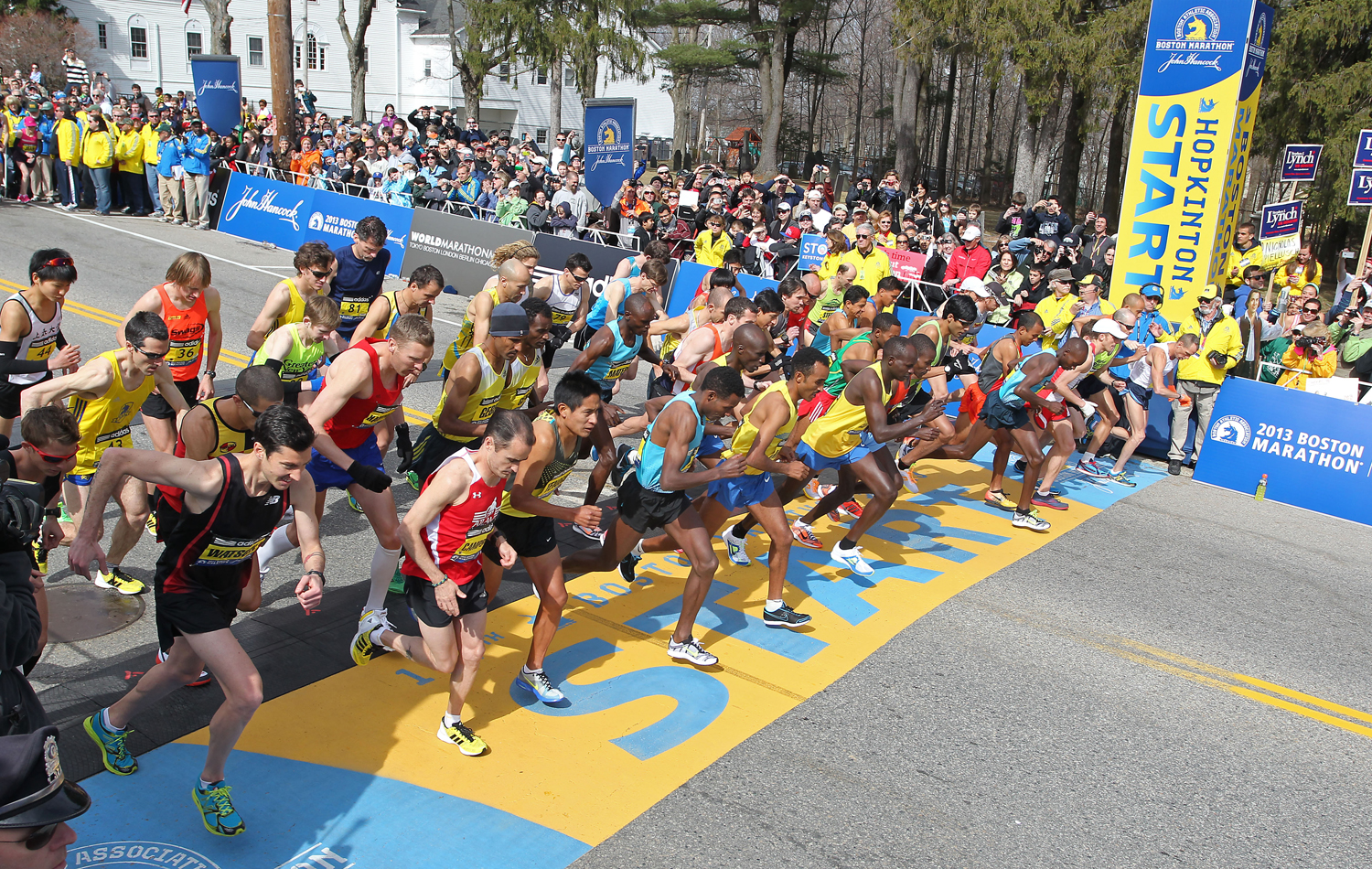 The Boston Marathon is the oldest marathon in the world and the second longest continuously run footrace in the US. The top male and female finishers each receives $150,000, with second place earning $75,000.  The total prize purse is a whopping $850,000, which has been sponsored by John Hancock Financial since 1986. There is a bonus prize of $50,000 for breaking the world best time, and $25,000 for breaking the course record. The most rewarded Boston runner of all time was four times champion Robert Kipkoech Cheruiyot, a Kenyan runner who has earned a total of $469,000 from the Boston race alone.
1. Standard Chartered Dubai Marathon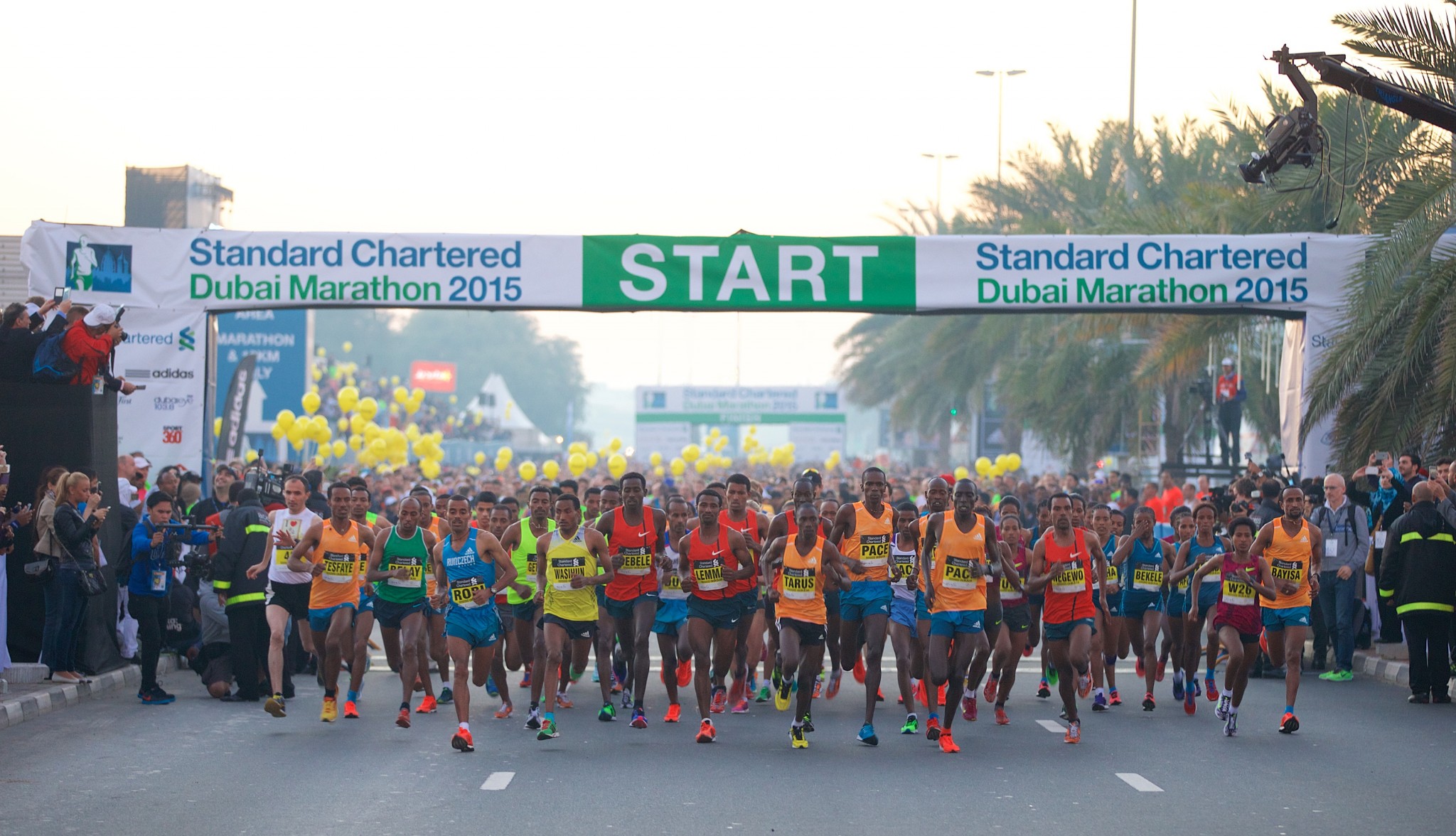 While the glamorous city is known for its impressive skyscrapers and luxurious lifestyle, Dubai Marathon does live up to its city's reputation too. In fact, the Dubai Marathon is the world's richest marathon with the most expensive prize money of US$200,000 for first place winners and an additional US$100,000 for marathon world record bonus. In January of 2008, the Dubai Marathon was the richest long distance running event in history. The winners received $250,000 (more than double any prize money to that date) and a million dollar offer from Dubai Holding if they set a world best. Unfortunately, no record was set that day, as Haile Gebrselassie won in 2:04:53, which, on that date in 2008, only ranked second in marathon history. He went on to set the 2008 record later that year in the Berlin Marathon with a time of 2:03:59.
Abbott World Marathon Majors
On the other hand, Abbott World Marathon Majors determines the world's best male and female marathoners, awarding $500,000 each to the men's and women's champions. The prize money will be awarded to the top male and female point earners in Qualifying Races, after each full year of competition. This can potentially increase the prize money of any of the marathon winners of the following Qualifying Races:
Tokyo Marathon
Boston Marathon
Virgin Money London Marathon
BMW BERLIN-MARATHON
Bank of America Chicago Marathon
TCS New York City Marathon
Olympic Marathon
IAAF World Championships Marathon
Quick links: