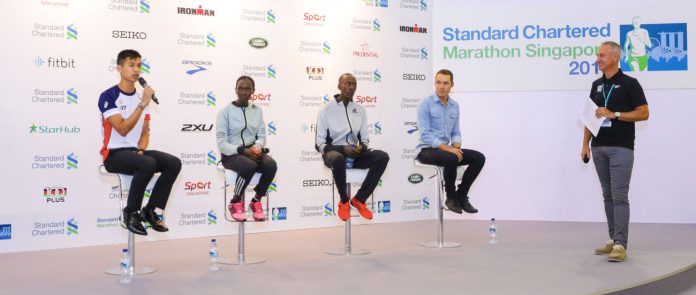 Standard Chartered Marathon Singapore today held an elite runners press conference at the Singapore Expo where two-time SCMS winner Kenneth Mungara and IRONMAN 70.3 World Champion Tim Reed shared their thoughts on running the race this weekend.
Mungara guns for unprecedented third win at the Standard Chartered Marathon Singapore 2016
Press Release – The 15th edition of the Standard Chartered Marathon Singapore (SCMS) will see two-time winner Kenneth Mungara from Kenya attempting to win an unprecedented third title on the island nation. He will be joined by IRONMAN 70.3 World Champion Tim Reed, as well as over 27 other elite runners on 4th December 2016. The elite entry list which revealed a mix of debutants, veterans and Team Singapore athletes was announced by IRONMAN Asia today.
43 year-old Mungara took victory at the 2016 Gold Coast Airport Marathon in July, and will be racing this edition of the SCMS against Singaporeans Mok Ying Ren and Ashley Liew, who made a name for himself at the 28th SEA Games and is the only Singaporean to receive the very renowned Pierre de Coubertin World Fair Play Trophy.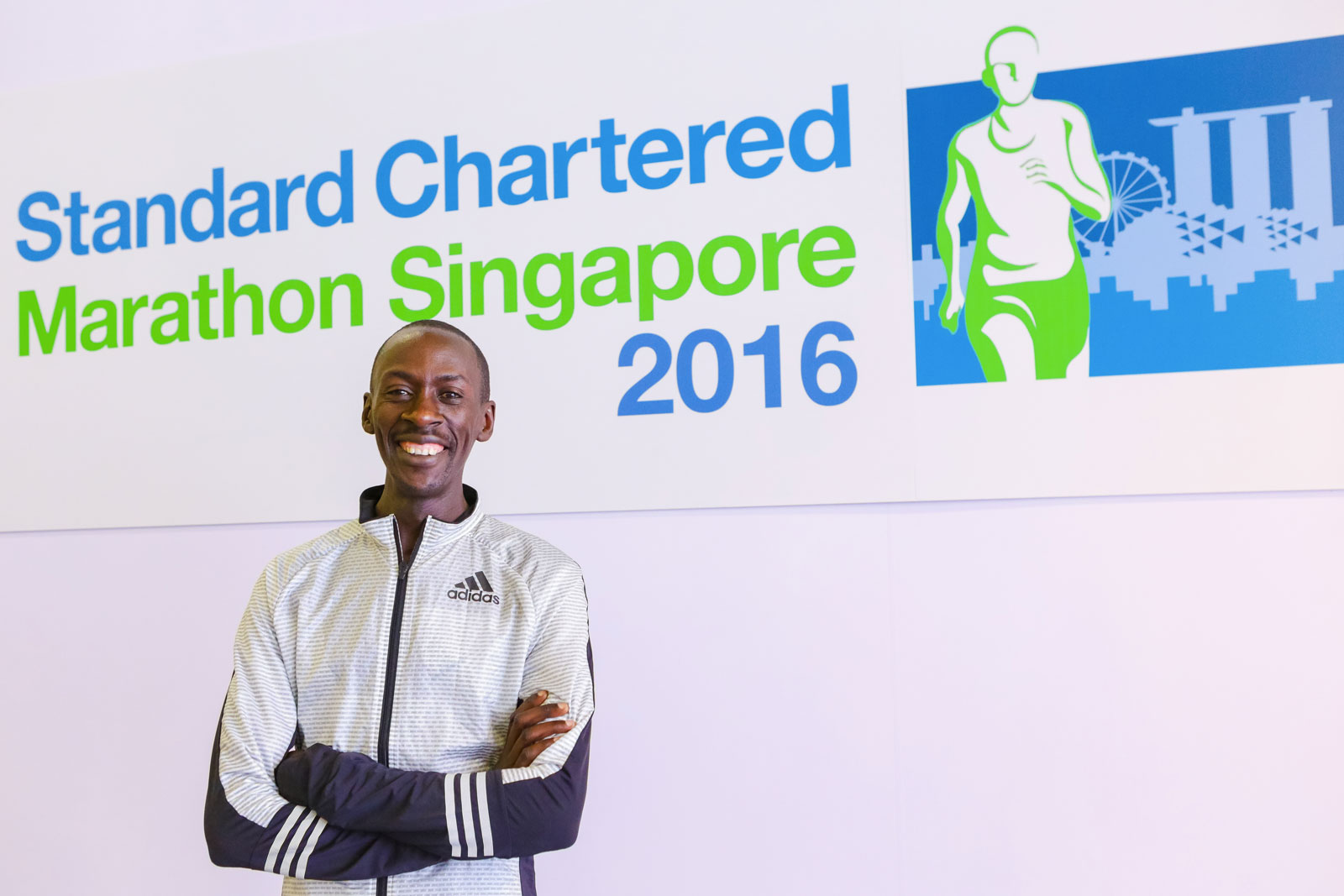 "I am happy to be back and I hope to do very well. The different course will not change anything for me as I have trained very hard for this. The problem is not that you are in danger if you don't have enough training, but is when you don't have the proper training. I am very confident for this Sunday's race", said Kenneth Mungara at the elite runner press conference held today.
The Half Marathon category will see IRONMAN 70.3 World Champion Tim Reed make his race event debut in Singapore. The 31-year-old Australian clinched the title following a successful 2016, where he beat German Sebastian Kienle by less than a second in Mooloolaba on the Sunshine Coast in September.
Reed shared his thoughts on racing in Singapore, saying "The SCMS run really appealed to me and I am very excited to be here. As a triathlete, I don't necessarily train at top end speed for running too much. My running will not be much faster from the usual this weekend, especially with the training I do, and the muscle mass muscle I carry. I must say that it will be difficult to match up to an athlete that purely run, as the last time I ran was when I was 20 years old. I want to go out and enjoy myself this Sunday. This is a real bucket list experience for me; it's like going to several different countries when in Singapore."
SCMS 2016 will see some 19 elite athletes from around the world arrive in Singapore to participate in the Marathon. For many of these athletes, the trip to Singapore continues to be an important fixture on the global running calendar due to its iconic routes and its status as the only IAAF Gold Label event in Southeast Asia. Organisers IRONMAN Asia are confident that with several adjustments to the route and start timings, this year's SCMS will be the best one yet.
Commenting on race improvements, Geoff Meyer, Managing Director of IRONMAN Asia said "We've made some improvements to the race this year to enhance runner experience, with earlier start times, wider routes, and waved starts, we're confident the runners will have an enjoyable, and better race experience."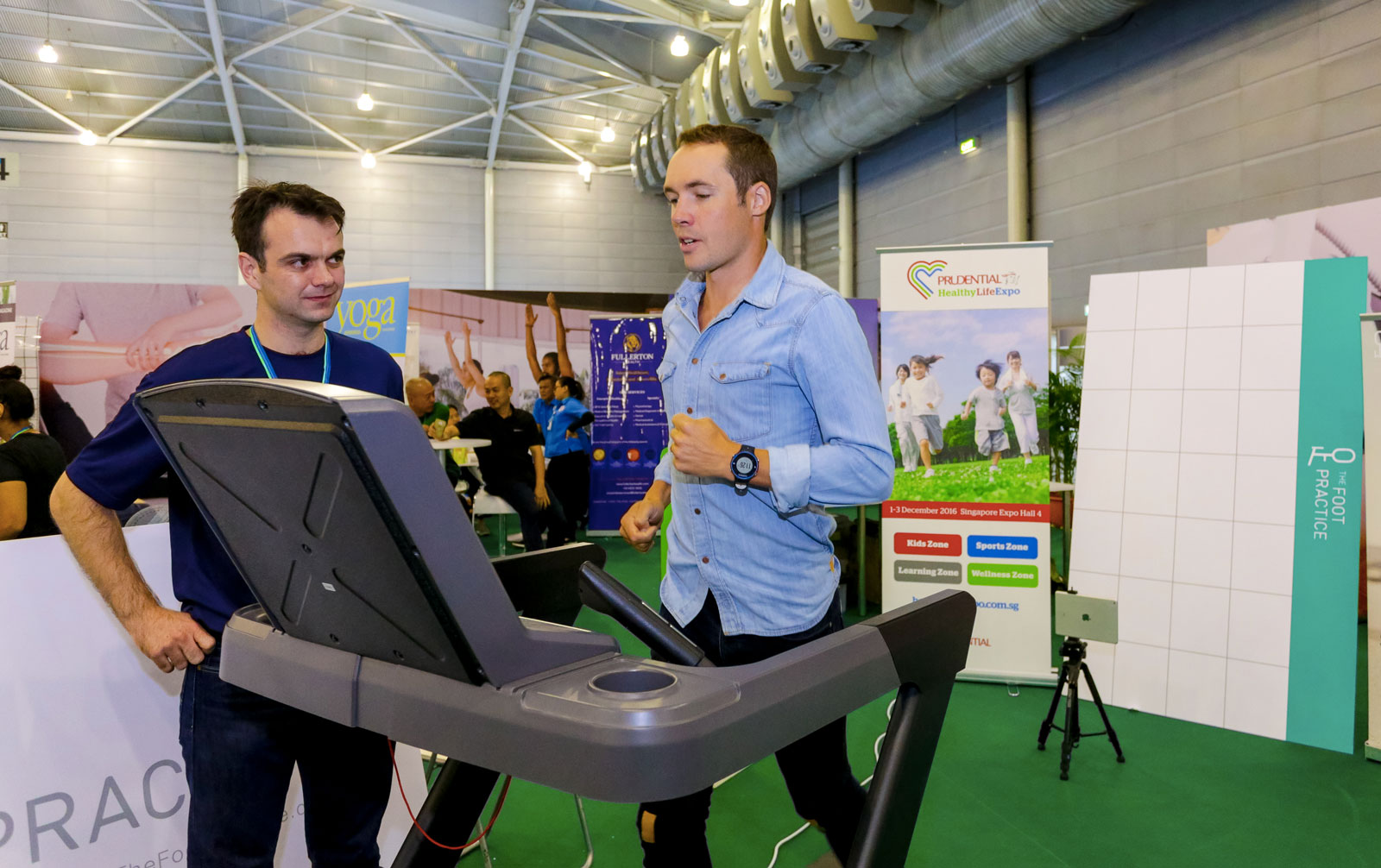 This year, more than 46,000 runners will compete in the Marathon, the Half-marathon,10km Run and Kids Dash. Starting at the same Start Point with waved starts, the Half and Full Marathon, and Ekiden Race will begin in the heart of the city – Orchard Road. The 10KM run will Flag Off at the Esplanade Theatres by the Bay and will end at the Padang, together with the other categories.
JustRunLah! is at Singapore Expo. Come see us at booth #36!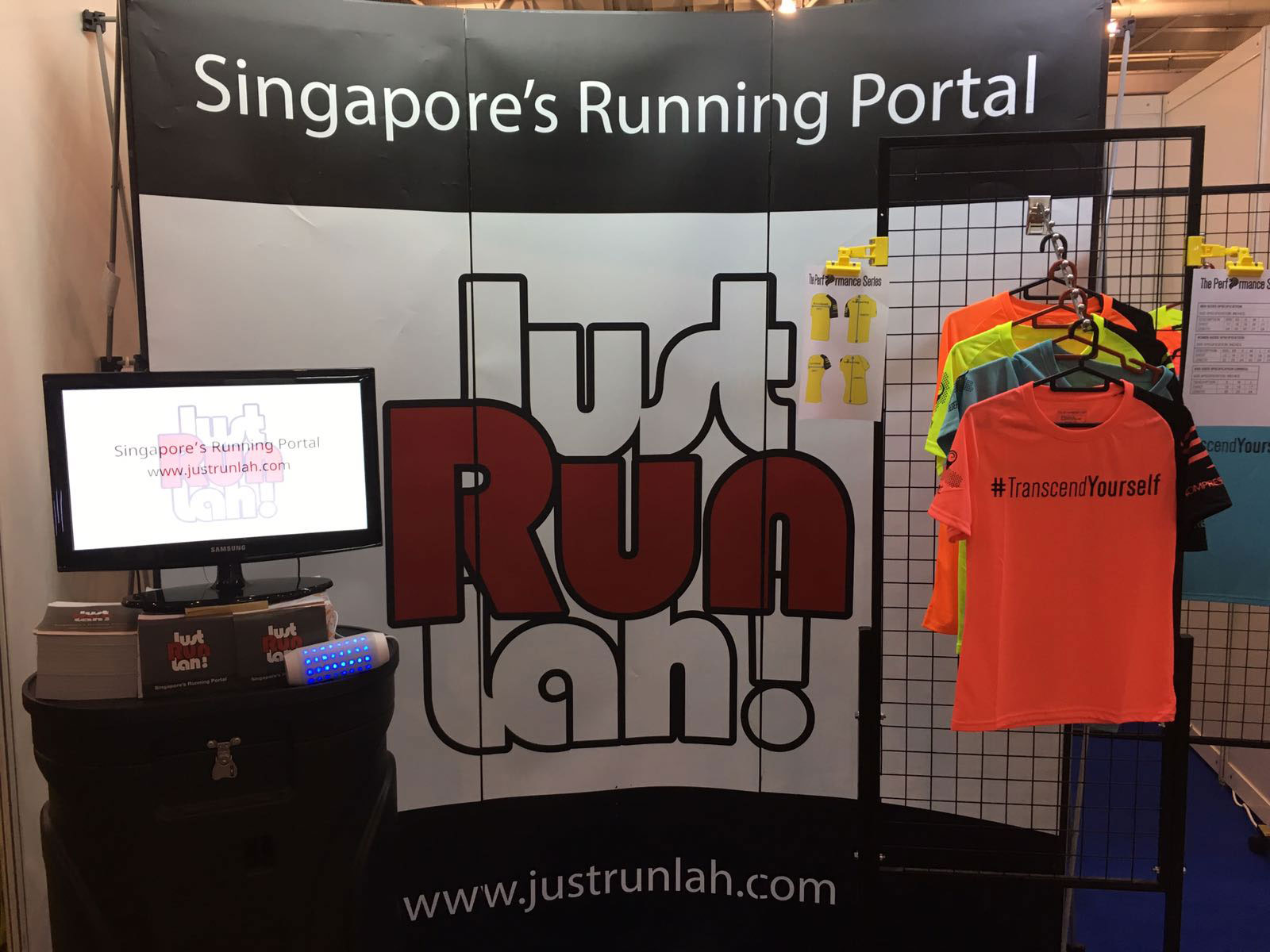 Cover photo: Ashley Liew, Rebecca Kangogo, Kenneth Mungara, Tim Reed at the Press Conference. Photo credit: Standard Chartered Marathon Singapore.