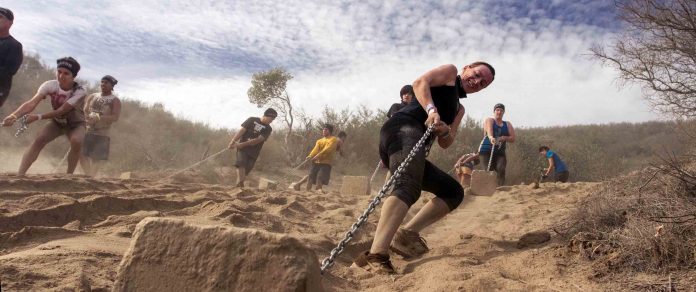 Calling all Spartans! Get your #beastmodeon and complete your #roadtotrifecta at the magnificent Bintan Island. You've kick-started your Spartan journey with the Sprint, you've done the Super, it's time to rise to the challenge and complete the Beast! Get ready to test your limits with a challenging 21 km packed with over 35 Spartan signature obstacles. Save the dates – 19th and 20th November 2016!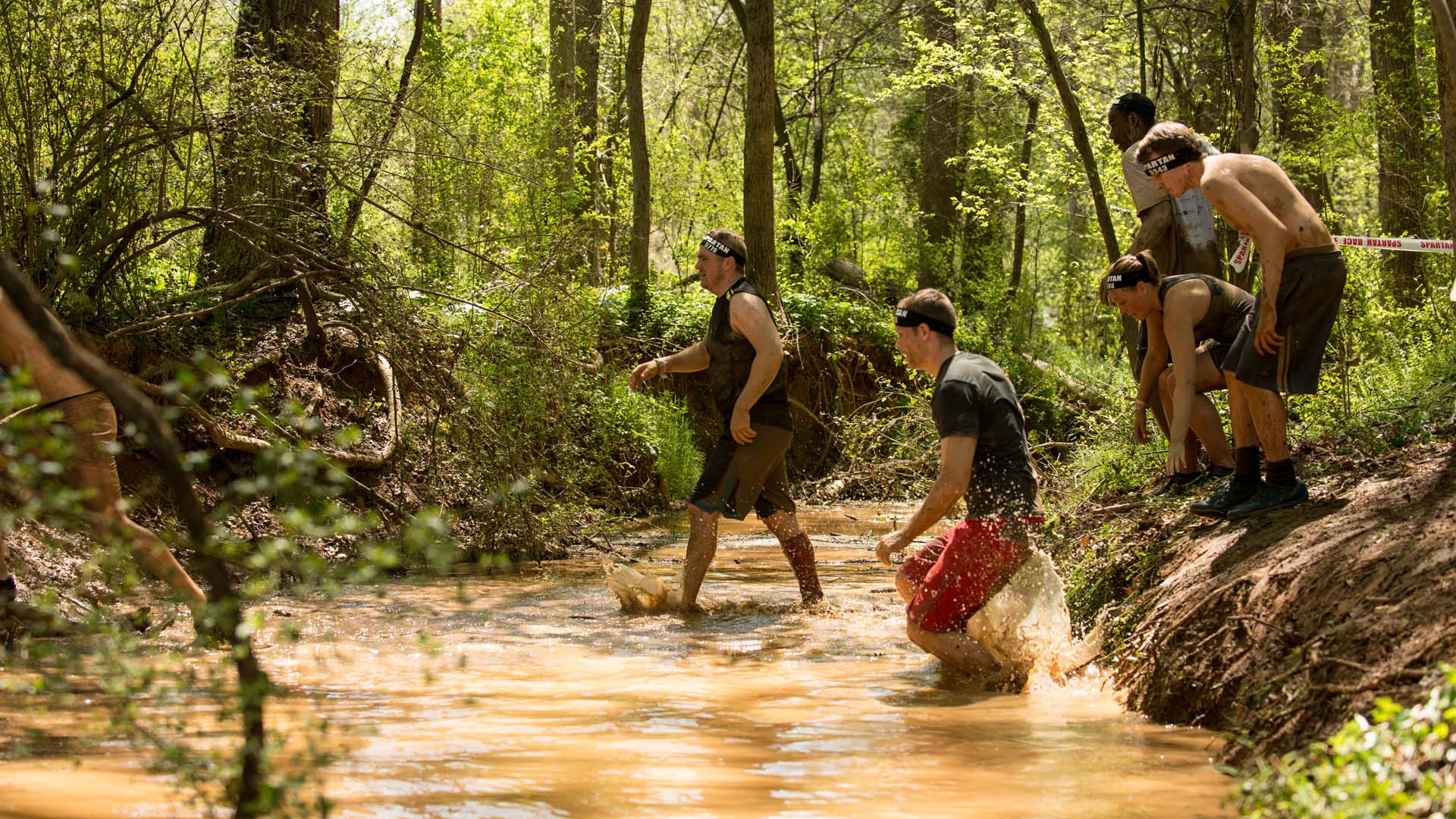 Of course, if you're looking to just get a mild taste of being a Spartan, come join the Sprint Race – 6 plus km but still jammed with over 20 exciting obstacles.
Are You Game?

What makes Spartan an epic race is not just its obstacles but also the challenging terrain it presents. Naturally Bintan, being the quintessential tropical island paradise that offers the best of sun and sea, yet has an adventurous element offering the best of jungles and outdoors, became the obvious choice! The obstacles aren't going to be the only thing challenging you. The terrain will demand your perseverance, your grit and your mental strength. You are going to have to pull, push, walk, run, crawl, roll, climb your way through this tough course, made tougher by the terrain you're going to be put through. Adrenaline junkies, what are you guys waiting for?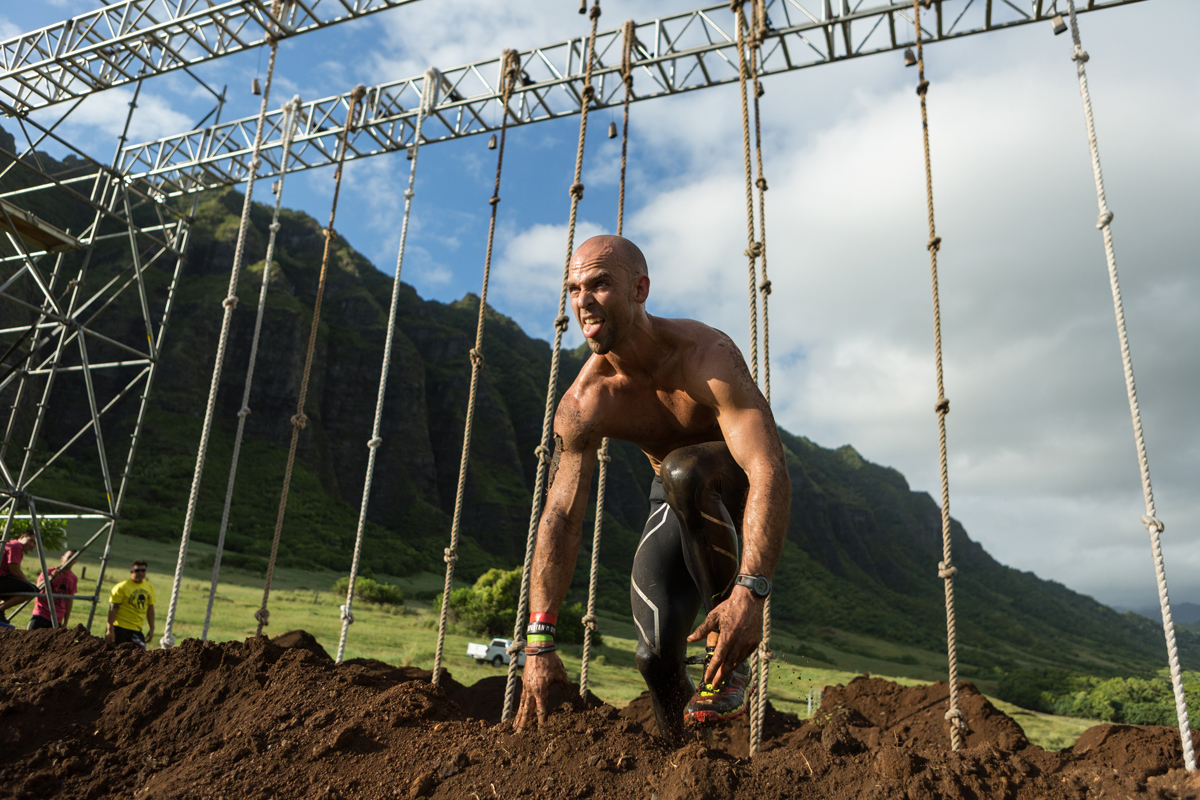 Less For More
Leave the hustle and bustle behind and whisk yourself away to a great island race-cation! Mediacorp has tied up with ferry, land transports and hotels in Bintan to give racers a discount on transport and accommodation. Now, you can travel for less!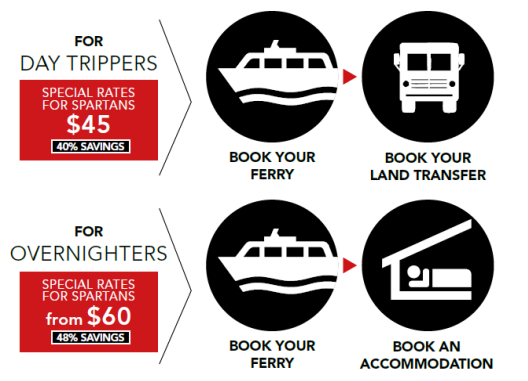 Racers will enjoy a specially subsidized rate from Tanah Merah ferry terminal to Bintan Island at only $35 (50% savings). Land transport from Bintan Terminal to the Spartan race start – Lagoi Bay will be at $10 and accommodation starts as low as $25. Now, this is definitely a steal!
More than just a race
Coming to Bintan is more than just racing! Bintan island has something for everyone – the adrenaline junkies, the beach bummers, or the foodie.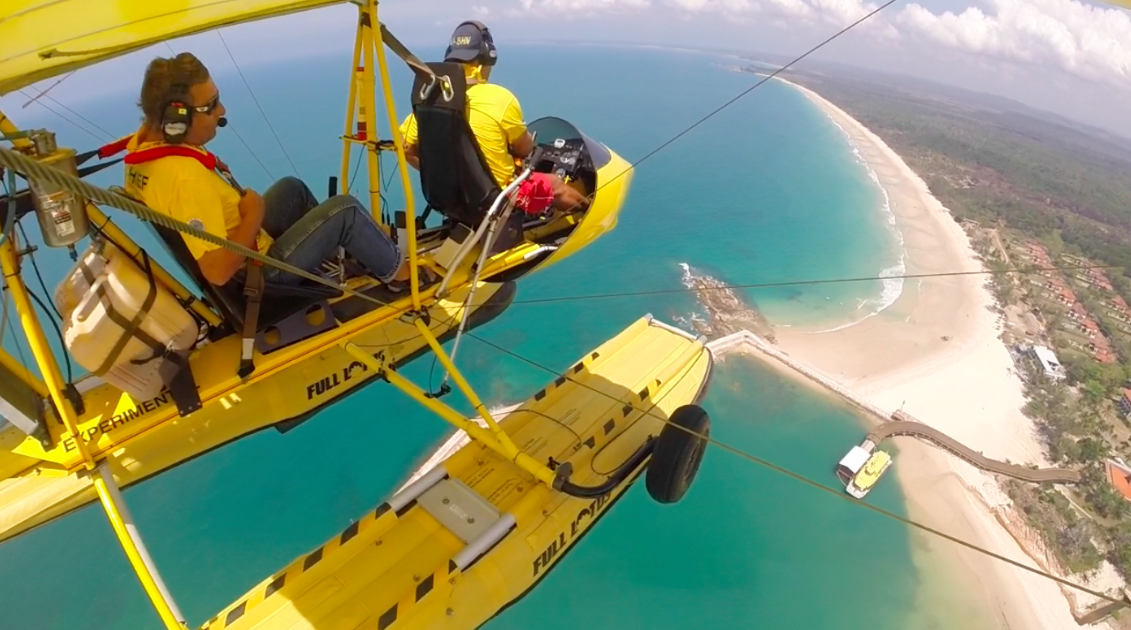 Picture yourself chilling by the beach, wearing your spartan finisher tee – you're going to be impressing some chicks! Or go learn a new sport – bodyboarding! Ride the crests of the waves on your belly while admiring the seaview! If you don't get enough adrenaline rush from that, you could sit on an open cockpit sea plane or even get a sport piloting licence. You could try not to fall off an ATV or try finding nemo snorkeling in the clear blue waters. You can eat your heart out and feast on famous local delicacies. We suggest trying the ayam penyet.
10% OFF Spartan Beast Bintan 2016
Spartan Beast runners, you are not excluded! Enjoy 10% OFF – Use promo code: BEASTJRL2016 during check-out to enjoy the discount.
20% OFF Spartan Sprint Bintan 2016
Do you want to do the Spartan Sprint instead? We are happy to provide all JustRunLah! subscribers with a discount of 20%! Use promo code: JRLSPRINT2016 during check-out to claim the special price.