The second leg of Malaysia's biggest night run series, MHWH Night Run by AIA Vitality, will hit Putrajaya on Saturday 30th July.
The MHWH Night Run by AIA Vitality will see the largest of this year's trifecta of runs take place at Dataran Putrajaya on Saturday 30th July from 5:30pm to 01:30am the following day. With over 14,000 runners expected, Malaysia's administrative capital will be a hive of activity as attendees are entertained by celebrity emcees Mark O'Dea and Natalie Kniese, DJ Dangerdisko, and games by title sponsor AIA Vitality.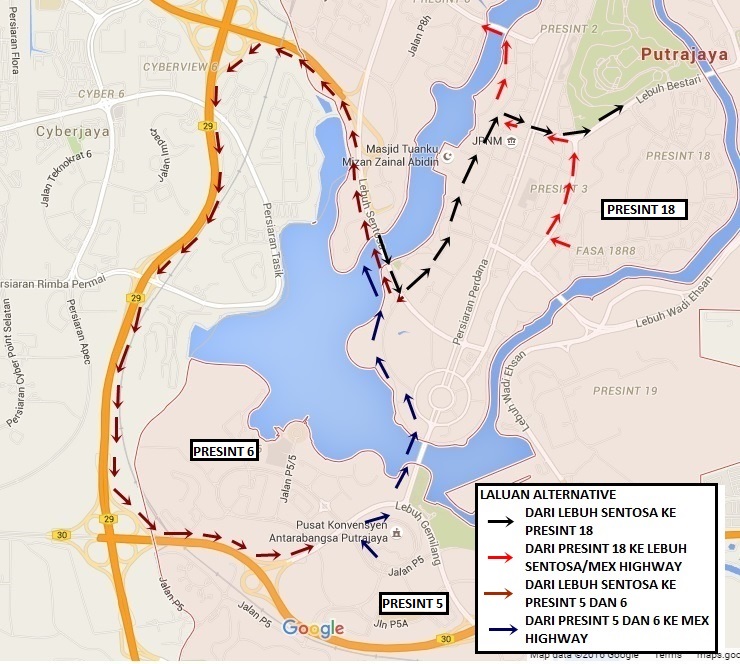 This year's race has been expanded to 3 distance categories: 5km, 12km and 21km. The increase in race routes has necessitated the following road closures:
PERSIARAN PERDANA
Dataran Putrajaya will close to traffic from 5:30pm – 2:00am, with traffic disruption expected along Persiaran Perdana from 7:40pm – 11:00pm.
LEBUH WADI EHSAN
A temporary interruption at Lebuh Wadi Ehsan from 7:40pm -11:00pm.
LEBUH SENTOSA
Traffic disruption to Lebuh Sentosa and Persiaran Perdana from 7:40am – 11:00pm. Lebuh Sentosa vehicles through Persiaran Perdana will be diverted to Jalan Tuanku Abdul Rahman.
JALAN KEMERDEKAAN
Closure of Jalan Tun Hussein at Presint18 from 7:40am – 2:00am.
Runners and supporters of MHWH Night Run by AIA Vitality are encouraged to plan their journeys ahead of time.
For a fuss-free ride they can also take advantage of our exclusive discounted journeys with event partner Grab Malaysia. Grab Malaysia is offering RM7 off on all journeys to and from Dataran Putrajaya between 12:00pm Saturday 30th July and 03:00am Sunday 31st July 2016. Simply enter the promo code: MHWHPUTJ2 to redeem your discount!
Please ensure you manage your routes accordingly to avoid extended waiting periods.
For further information on the MHWH Night Run by AIA Vitality, including race route maps, please visit the official site.
NB. Any further closures or amendments to the above traffic diversions will be at the discretion of the authorities.
Log your time at JustRaceLah! – The Free App for Runners
Keep track of your results and progress by adding any of the 1000+ races of our database to your own portfolio. Keep your running memories organised and see your timings improving!
Download for free of iOS and Android via: www.justracelah.com
Road closure information