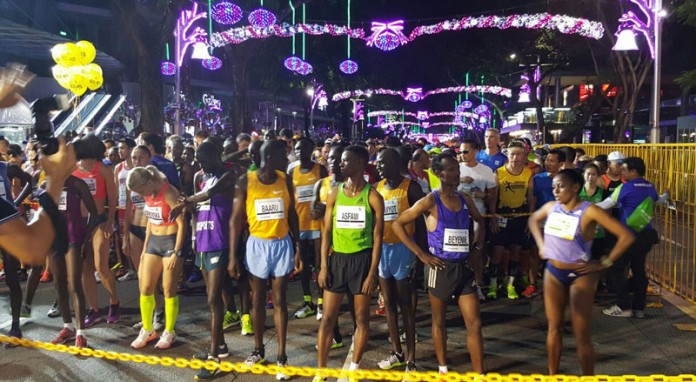 To celebrate the 15th Anniversary of the Standard Chartered Marathon Singapore – happening on 4th December 2016 -, organisers have announced the launch of the digital queue, a throwback exhibition, a marathoners report card activation, as well as dates for ticket sales.
For a week beginning 25th June, interested runners are encouraged to post, like, and share their way to a place at the Standard Chartered Marathon Singapore 2016 by completing daily tasks laid out by race organisers to accumulate points and get to the front of the queue.
These initiatives will challenge participant's creativity and commitment, by requiring them to post selfies, share their favourite running spots, and even curate their top running playlists.
Runners who are keen on joining the digital queue can start registering from 23 June by connecting their social media accounts (Facebook, Twitter, and Instagram).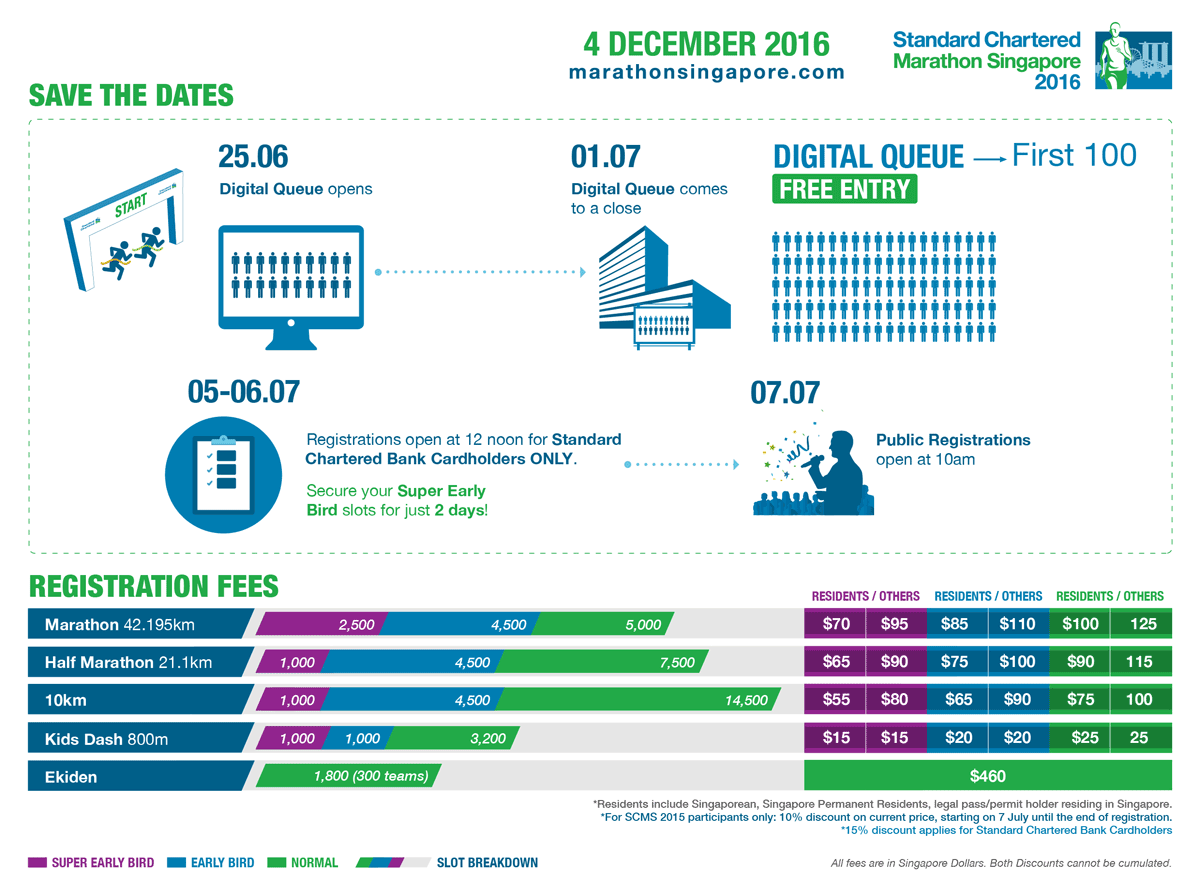 The top 100 participants in the digital queue come 1st July will get free race passes to a category of their choice at the IAAF Gold Label event. Of these, the top ten will earn themselves a pair of Brooks running shoes and highly coveted starting places in the elite pen, which has been the start point for runners like Haile Gebrselassie, and SEA Games Gold Medalist Mok Ying Ren in the past. The top three Digital Queue winners will also win a Seiko watch each.
To celebrate the 15th anniversary, the launch will comprise a "15 years of SCMS" throwback exhibition showcasing the medals, tees and memorabilia from the years gone by. This exhibition will also include an activation that will equip runners for their journey towards the year-end Marathon.
From 7th to 10th July, runners can take on a series of tests to determine their baseline fitness. The tests, conducted by certified fitness coaches, and former triathletes are designed to equip participants with the necessary information in a report card which they can use to plot a realistic training regime.
Standard Chartered cardholders can get guaranteed super-early bird pricing for the first two days of registration beginning 5th July, before public registration opens on 7th July.
For more details visit: www.MarathonSingapore.com.
Joining SCMS 2016? Bookmark it on JustRaceLah! – The Free App for Runners
Keep track of your results and progress by adding any of the 1000+ races of our database to your own portfolio. Keep your running memories organised and see your timings improving!
Download for free of iOS and Android via: www.justracelah.com