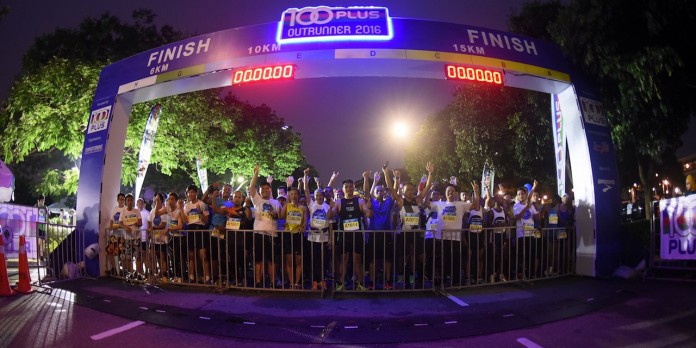 In an effort to provide a platform for competitive runners to excel further in sports as well as encourage healthy lifestyle amongst Malaysians, 100PLUS officially flagged off the 100PLUS Outrunner at Presint 2, Putrajaya recently.
After its successful inaugural race last year, 100PLUS Outrunner 2016 saw a bigger crowd as well as more attractive prizes this year. Approximately 10,000 participants had registered for the race, out of which 3,000 for the 15 km, 4,000 for 10 km while the remaining 3,000 for the 6 km fun run and team challenge.
"As the leading isotonic beverage in the country, we at 100PLUS take our consumers' health and well-being whole-heartedly. That is why, with race events like these, the brand is able to encourage competitive participants to challenge themselves and try to push past their boundaries at the same time inspire Malaysians from all walks of life to embrace a more active and healthier lifestyle," said Leong Wai Yin, 100PLUS Marketing Manager.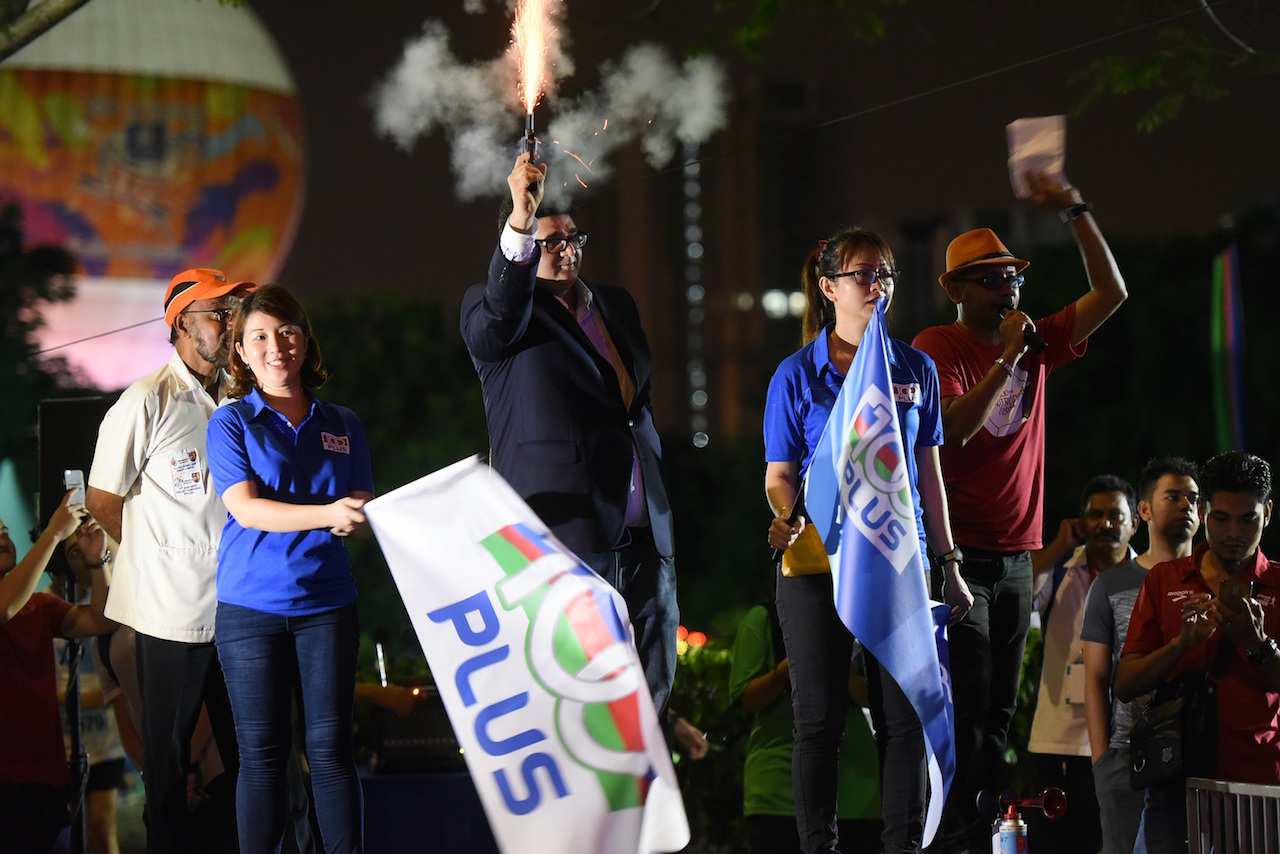 According to Wai Yin, "We are definitely delighted to host 100PLUS Outrunner for the second year. The race has grown from strength to strength as it has far exceeded our expectations and compared to last year we have seen an increase in the number of participants. With the overwhelming response, we hope that 100PLUS Outrunner will continue to be a looked-forward-to mainstay in Malaysia's events calendar."
For the 15 km run, there were two categories for the participants, which were Men's Open (16 years old and above), Men's Veteran (40 years old and above), Women's Open (16 years old and above) and Women's Veteran (40 years old and above). Cash prize of RM 3,000 and trophies were given to the first five who reached the finishing line from the respective categories.
For the 10 km, there were Men's Open (16 years old and above) and Women's Open (16 years old and above). The first five placing each received cash prize of RM 1,500 and trophies.
The first team of the 6 km team challenge who reached the finishing line walked-away with an all expense paid trip to Brazil for 4 worth RM 40,000, a first-of-its-kind for a Malaysian running event. While the second and third teams also received holiday packages worth RM 4,000 and RM 3,000 for 4 respectively.
All participants also received certificates and medals as proof of their boldness.
In addition to the race, there were various on-ground activities such as face painting and dance performances.
"Our goal is to create a wonderful fun atmosphere around the race so that everyone will get to enjoy themselves and discover the joys of embracing a healthy and active lifestyle," Wai Yin concluded.
For runners who are still interested in joining the 100PLUS Outrunner event, the next race is on 29 May 2016 in Kuching, Sarawak.
About 100PLUS
100PLUS is the first isotonic beverage to be launched in Malaysia. It is a thirst-quenching, caffeine-free isotonic drink specially formulated to help restore what the body has lost during physical exertion and rehydrate the body to its optimal hydration balance. Its unique formula combines fluids, carbohydrates and electrolytes for quick and efficient absorption of fluids into the body.
100PLUS is one of the leading brands under the F&N flagship in Malaysia. It is produced and distributed by F&N Beverages Marketing Sdn Bhd, the largest soft drinks distributor and manufacturer in Malaysia. For more information on the 100PLUS Outrunner, please log on to: – http://www.100plus.com.my
About F&N Beverages & Marketing Sdn Bhd 
F&N Beverages Marketing Sdn Bhd and F&N Beverages Manufacturing Sdn Bhd, collectively, F&N Beverages, from the soft drinks division of Fraser & Neave Holdings Bhd. F&N Beverages is Malaysia's largestsoft drinks distributor and manufacturer and has a total workforce of about 1,400 employees in 23 offices throughout the country. The company operates five manufacturing plants nationwide, including a state-of-the-art facility at its headquarters in Shah Alam, Selangor. F&N Beverages distributes F&N products such as 100PLUS, F&N Fun Flavours, SEASONS NutriSoy and NutriWell, Fruit Tree, Ice Mountain Mineral Water, Ranger, Oishi Green Tea and F&N Cordials. For more information please visit www.fnbm.com.my
This news release is issued on behalf of: 100PLUS and F&N Beverages Marketing Sdn Bhd