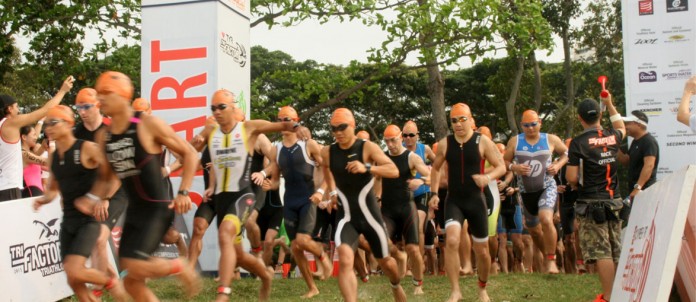 Grow Stronger, Live Better
The TRI-Factor Series was founded in 2009 that sets a progressive platform which aims to help sporting enthusiast to complete their first triathlon. It is a 4-leg series of sporting event that starts with a mass swimming event – TRI-Factor Swim, followed by a mass cycling event – TRI-Factor Bike and mass run – TRI-Factor Run, ending with a finale TRI-Factor Triathlon.
Dates 2016
LUCOZADE TRI-FACTOR SWIM & AquaRun Challenge (8 May)
TRI-FACTOR BIKE & CycleRun Challenge (5 Jun)
COMPRESSPORT TRI-FACTOR RUN & RunSwim Challenge (31 Jul)
TRI-FACTOR TRIATHLON (21 Aug)
More info at Official Website
10% OFF with JustRunLah!
Enjoy 10% OFF when registering for any TRI-Factor event in 2016. Use code JRLTFS10 during registration to claim the discount.