You wake up while the sun's still resting. The night chill still hangs heavily in the air, threatening to push you back to bed. Everyone tells you that you're crazy. Who goes for a run so early in the morning? What time did you sleep the night before?
Truth is, you just want to run. And there can be a million reasons for that. It could be health, family or just to instil some form of discipline in you. Signing up for an overseas run gives an additional benefit. You get to travel and soak in a different environment at the same time. Singaporeans have been swarming to Australia and Malaysia for races because they are so accessible. Why don't you try something new this 2016? Here, we share with you specific races in the Great America instead.
4. For Tourists: Niagara Falls Marathon
The Niagara Falls Marathon stands as a representation of history and nature. It started out as the Annual Buffalo to Niagara Skylon International Marathon in 1974. The marathon quickly became a favorite with 3,000 and surpassed the Boston marathon in that year. However, the marathon ceased in 1986 due to lack of sponsorship and was only revived in 1988 by Casino Niagara. Being the first of such event in Ontario with a marathon that starts in one country and finishes in another, the Niagara Falls International Marathon continues to grow with participants in recent years exceeding 6,000. As you stand on the start line at Lincoln Park, you'd be flanked by historic structures with Delaware Park Casino & Rose Garden to your left and Albright-Knox Art Gallery on your right. For those who willing to visit places just for its sheer beauty and history, this race is the perfect blend of fitness as well. Registration is already open at early bird rates!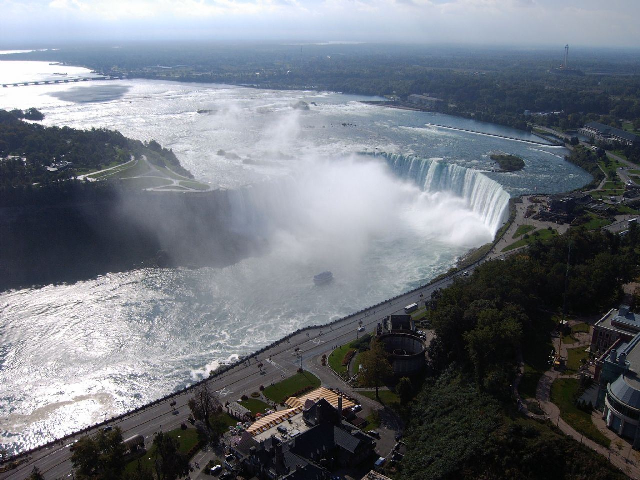 Photo Credit: Running World