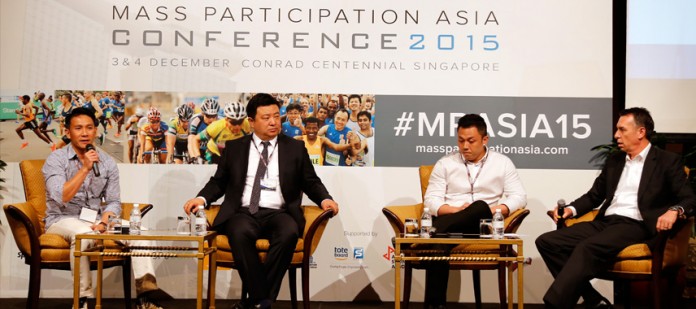 Singapore, 3 December 2015 – The first-ever Mass Participation Asia Conference kicked off today at the Conrad Centennial Singapore, where industry leaders from the region and beyond – including Olympic Silver medallist Steve Cram CBE – gathered to lend their expertise on various aspects of Asia's expanding mass participation industry, including growth strategies.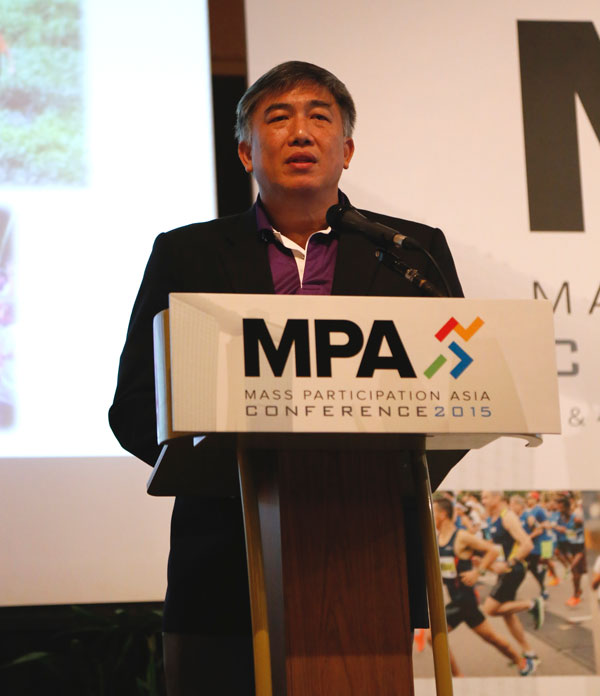 A key insight gleaned from the conference today was the importance of matching the objectives of rights holders with that of brand owners. "There's a bit of disconnect between rights owners' and brand owners' perspectives sometimes. Brand and rights owners look at growth markets in a very different way," said Toh Jin Wei, Managing Director of GroupM ESP, during a panel discussion about growth markets for the industry.
He added, "While rights owners might see China and Indonesia, which do provide opportunities around mass participation, as growth markets to head to, most brands would instead look towards a country like Myanmar, which has a market of 55 million people who have little content available to them. We did a run in Myanmar in November, and all our 10,000 slots were filled within 24 hours."
Social media and big data were also identified as important tools for the industry to further expand.
"We're clearly in a world where sharing stuff at a large scale happens every single day. Whether people are getting covered in paint, jumping over an obstacle course in a race or participating with their friends in mass events, social media is where they choose to spend their time," said Neil Stewart, Head of Agency of Facebook in the Asia Pacific, who shared about how event organisers can make use of the platform's massive reach.
He added, "Hundreds of millions of people comment about events and activities they're at and want to share their enjoyment and passion. They want to talk about stuff that's important to them. So we've now got a massive opportunity to reach people in a very efficient way."
Meanwhile, Abhinav Gupta, Sales Manager of ACTIVE Network, said, "With the advent of technology, data is definitely going to be the next big thing. We're still as a society trying to come to terms with what data to collect, how to store it and how to use it. Some industries like the airline and gaming industries have revolutionised their business approach with big data, and I think the same is going to happen in the mass participation and endurance industry."
"We've reached the tipping point where we have enough number of events and enough millions wanting to participate, and that number is only going to grow. Big data will allow us to look at how we can tweak our business practices to maximise revenue," he added.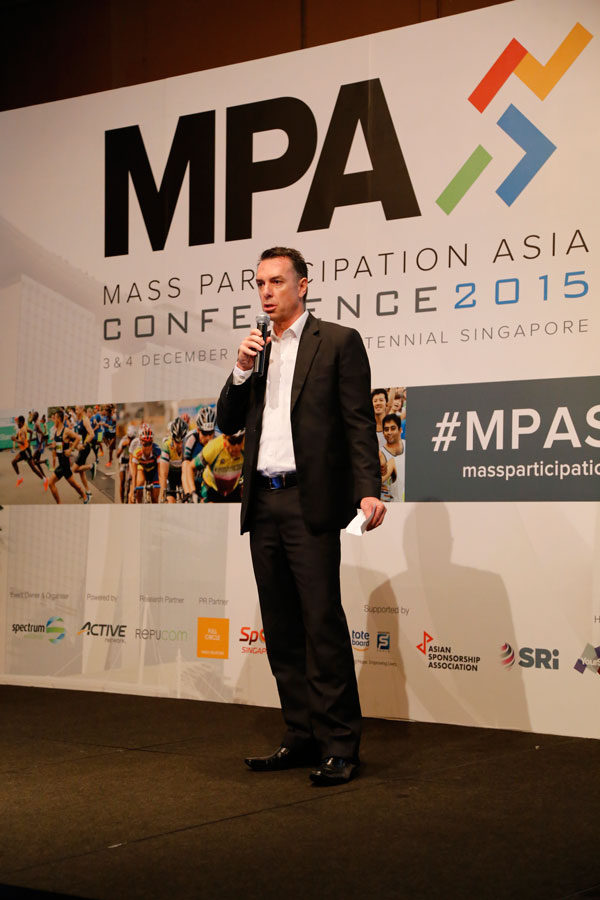 The Mass Participation Asia Conference is organised by the region's leading mass participation agency, Spectrum Worldwide, to promote collaboration and best practice in the industry. In recent years, the number of mass participation events in Singapore has been growing by 25 to 30 per cent year on year. This year alone has seen roughly 123 mass participation events on the island.
Spectrum Worldwide CEO and Founder Chris Robb said, "This is a wonderfully exciting time for the mass participation industry. We've seen massive growth in the industry, not just in Asia but globally. There are more exciting opportunities for the industry, and I think more governments are starting to recognise the value of mass participation for nation building, tourism and engagement with participants."
Keynote speaker Olympic Silver medallist Steve Cram CBE shared why he believes the mass participation industry has taken off. "People are much more inclined to take part in something and challenge themselves when there are other people doing it too. Most of us want to be involved in something that looks big and creates a sense of belonging. No one should underestimate the emotional power of major events, be it the Olympic Games or the Standard Chartered Marathon Singapore."
However, Robb added that "the growth of the industry also means we have increasing industry challenges. I think it's high time that we put our heads together to see how can we work better together as an industry. If one event fails, we all fail as an industry, but the more we work together and collaborate, the higher our chance of growing this wonderful industry in the next 10 years."
The conversation continues tomorrow with speakers such as Greg Hooton, Asia Pacific Vice President of The Color Run owner and organiser IMG Events, who will share the successes and challenges of expanding The Color Run across Asia; and Mike Goodwin, Asia Pacific Managing Director of the Spartan Race, who will discuss the process of transferring an international success story to Asia.
Organised by Spectrum Worldwide, the Mass Participation Asia Conference 2015 is supported by partners such as ACTIVE Network, Repucom and Full Circle Public Relations. Please visit www.massparticipationasia.com for more details.
Cover image: L-R: Jeffrey Foo, Managing Director of Infinitus; Shoto Zhu, CEO and Founder of Oceans Sports & Entertainment Inc; and Toh Jin Wei, Managing Director of GroupM ESP, discuss growth markets in a panel discussion facilitated by Chris Robb, CEO and Founder of Spectrum Worldwide.
All photos credit to: Mass Participation Asia Conference 2015