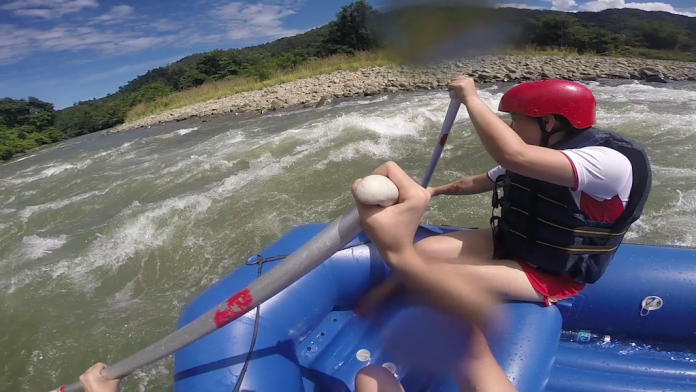 On this day, we travelled further out from Kota Kinabalu City to the Tamparuli area where we proceeded to the Kiulu River for the white water rafting and followed by a visit to the Rumah Terbalik (Upside Down House). We then went back to the city and watched the magnificent sunset at Tanjung Aru Beach.
Refreshing White Water Rafting
The Kiulu River white water rafting is a trip that suits those seeking a moderately adventurous and relaxing trip. The rafting took about 1.5 hours and we understood from the river guide, Yoh, that the grade is only level 1. The ride down the river was generally gentle and we enjoyed the cool and refreshing water splashing on our faces very much; we even got to jump into the water for a swim! Lunch was also ready by the time we cleaned ourselves.
Mind-Boggling Upside Down House
On our way back to Kota Kinabalu City, we visited the unique Rumah Terbalik (Upside Down House). The house is the first of its kind in South East Asia and it was hard to miss. As its name suggests, the house was flipped upside down and a tour in the house showcased furniture and appliances above our heads and the ceiling fans on the ground. We then proceeded outdoors to take photos with the exhibits, trying to be as creative as we could to achieve the most fun shots.
Magnificent Sunset View by the Beach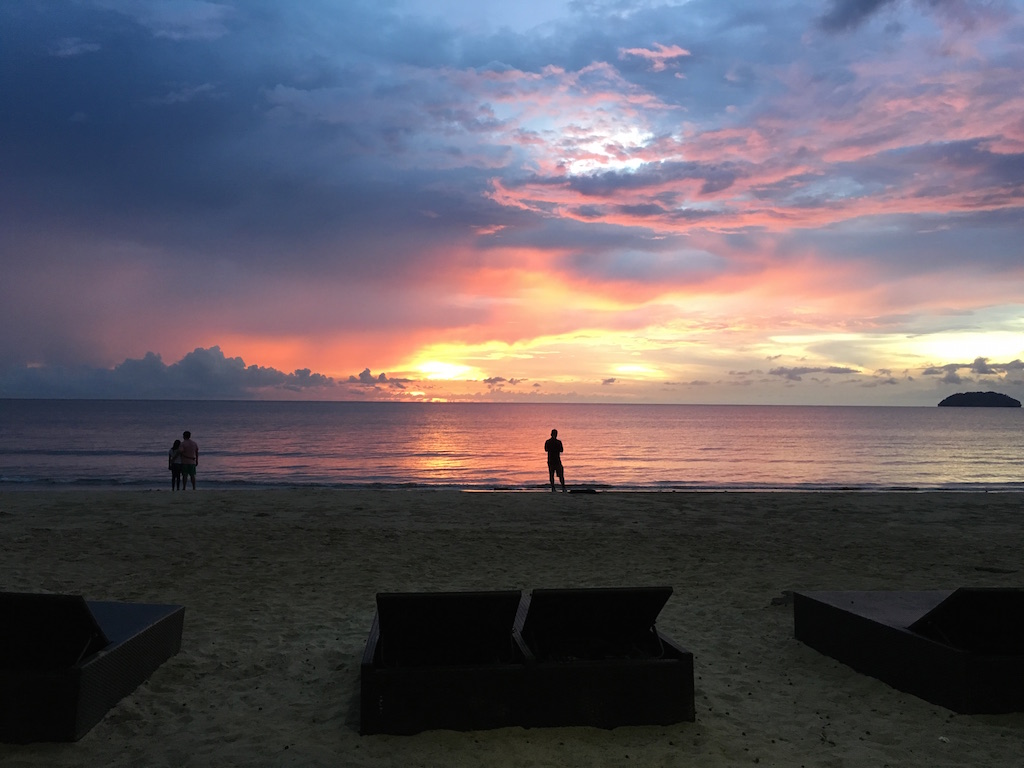 The day will not be complete without a visit to the Tanjung Aru Beach, a place which is closest to the hearts of the locals. We made sure we reached the beach before 5.30pm so that we had the time to watch one of the greatest sunset on Earth while enjoying the sea breeze and the sounds of waves at the bar.
After immersing ourselves in the perfect setting, we went on to satisfy our stomachs at a Bak Kut Teh store which was highly recommended by our driver guide. What a way to warm ourselves on a cooling night!