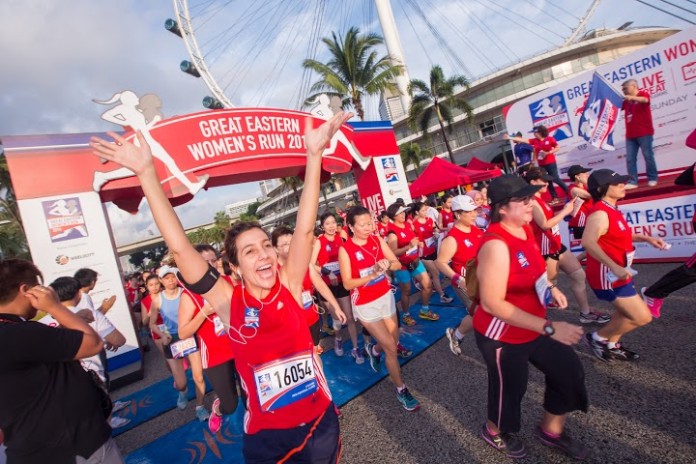 The past few months have not been a good  time for races due to the prolonged haze period this year. Great Eastern Women's Run (GEWR) 2015 will be happening this Sunday and organisers have been closely monitoring the situation leading up to Race Day. The organisers place great importance on the health of race participants and contingency plans have also been put in place in the event that the haze situation warrants a race cancellation.
We can expect an update on the race status at 8.30pm on Saturday, 31 October via SMS and on the event website, and GEWR Facebook page. The second update will be made at 2.30am on Sunday, 1 November.
The organisers will be referring to the National Environmental Agency (NEA)'s PSI guidelines, proceeding with the race only when it is a moderate PSI level of 100 and below. However, should the PSI level hit 101 and above, which in accordance with NEA guidelines is considered unsuitable for prolonged or strenuous outdoor physical exertion, the race will be cancelled.
In the event of a race cancellation, alternative collection arrangements of the Finishers' entitlements will be provided for the runners. They can collect them from Great Eastern Centre at 1 Pickering Street. More details will be shared on the event website and Facebook page.
Colin Chan, Chief Marketing Officer,  Great Eastern Life, commented, "We understand that the participants are looking forward to the event and, on our part, preparations have been going on for more than half a year. However, we place the health of our runners, working crew and volunteers as utmost priority and will only proceed with the Race under acceptable conditions. We seek everyone's understanding on this and I encourage all participants to look out for our updates."
For more information, please visit greateaasternwomensrun.com or www.facebook.com/GreatEasternWomensRunSingapore.