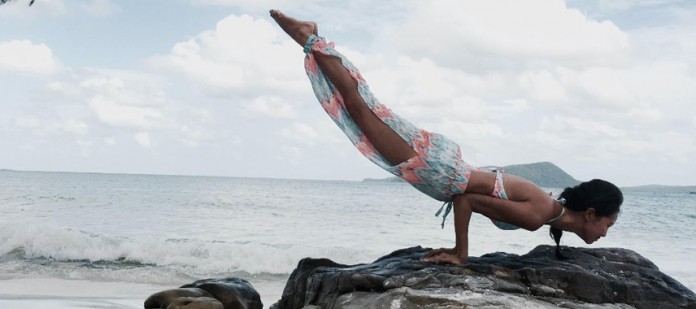 Bliss Out is Singapore's first mega event that combines yoga and music in one spectacular night. A Yoga practitioner for 2 years, Bliss Out ambassador Jiamin shares with us about her Yoga journey and how we runners can benefit from practicing Yoga.
JustRunLah!: How will you introduce yourself to Singapore running & fitness community?
Jiamin: Hello! I'm Jiamin, currently working as a freelance yoga instructor. My favourite ways to sweat are Ashtanga yoga and dance (salsa and standard ballroom). Follow me @jyan_g on my sweat journey! If you ever need help in getting started, I'll be more than happy to assist you!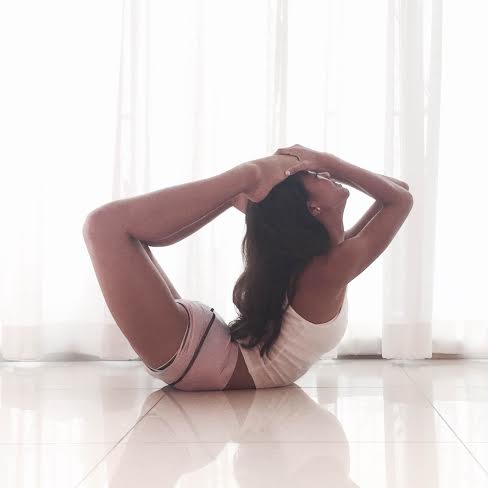 JustRunLah!: When did you first pick up yoga (what age) and what inspired you to do so?
Jiamin: I did my first Ashtanga session when Kino Mcgregor came over to Singapore in March 2014, I was 22 then. I've been following her on instagram and she's such an inspiration! When I heard she was coming to town, I knew I had to go even though I had zero background in Ashtanga. Out of curiosity I decided to explore more about Ashtanga and I fell in love with it. Shortly after I took my teacher training (in Nov 2014).
JustRunLah!: Would you say that one needs to have a certain mindset to take up yoga as a sport/exercise activity?
Jiamin: Practicing with non-attachment to the results. Be present in yoga throughout the practice, wherever you are at, be true to yourself.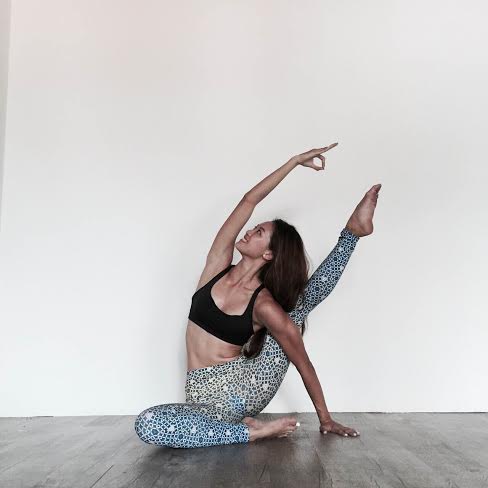 JustRunLah!: Physically, Mentally. On the mat, off the mat, how has yoga improve your life?
Jiamin: Dedicated yoga practice definitely improved my overall physics. I was diagnosed with Spondylolisthesis in June 2014. Yoga helped to strengthen the core, and soon, the tremendous pain I was experiencing was gone day by day. Through asanas, I was able to better concentrate and persevere. It's a control of mind over body. I always tell myself that I can do it, push myself a little more to get out of my comfort zone.
JustRunLah!: Is Yoga just all about stretching for runners?
Jiamin: For sure, stretching helps to relieve the tightness in the muscles that runners have built up over. However that's not all. Practicing yoga also helps to improve overall physical and mental conditions. Physical benefits are strength, flexibility and balance. Mental benefits are concentration (staying focused) and perseverance. All these play a part for runners as well.
JustRunLah!: What are your future goals?
Jiamin: To stay healthy and maintain good relationships with the people around me.
I would love to hold retreats and set up my own studio in Bali someday.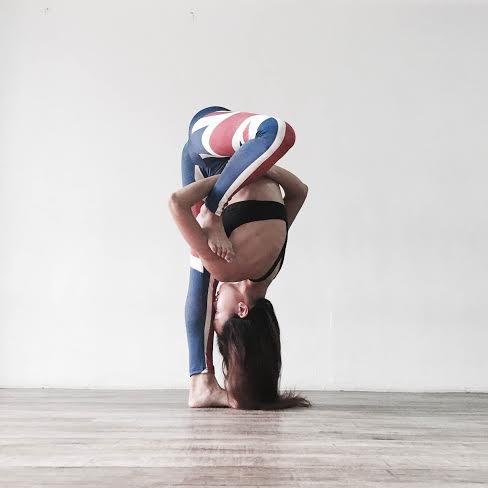 JustRunLah!: One reason why the running & fitness community should join Bliss Out 2015?
Jiamin: It's gonna be fun and exciting! Don't miss out!
JustRunLah!: What advice would you give to all participants at Bliss Out 2015?
Jiamin: Let your hair go and enjoy!
JustRunLah!: Finish this sentence: Yoga is…
Jiamin: Addictive! 😂