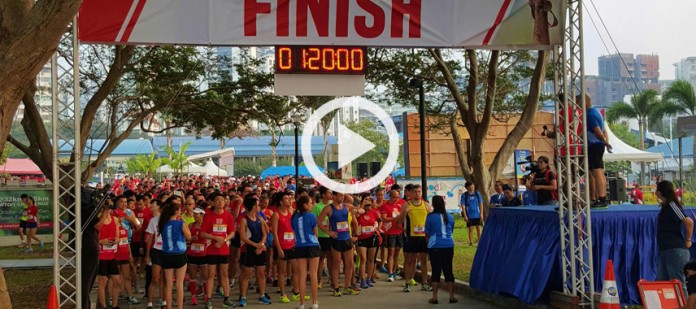 Singapore's first charity run bearing a humanitarian theme.
Timed to be held in conjunction with World Food Day, Ground Zero – Run For Humanity 2015 was held today in East Coast Park, Singapore. The 10km Race Against Time challenged participants to complete 10km within 80 mins while the 5km Relief Aid Challenge portrayed a survivor's journey to obtain urgent supplies.
Mercy Relief provides survivors with emergency supplies weighing between 5kg to 10kg. To get these relief packs, survivors living in remote areas may have to walk several hours to and from the relief distribution point. Similarly, participants in the second category had to carry a relief pack of equal weight for 5km. These relief packs where then distributed to low income families in Singapore to mark Mercy Relief's observance of World Food Day.