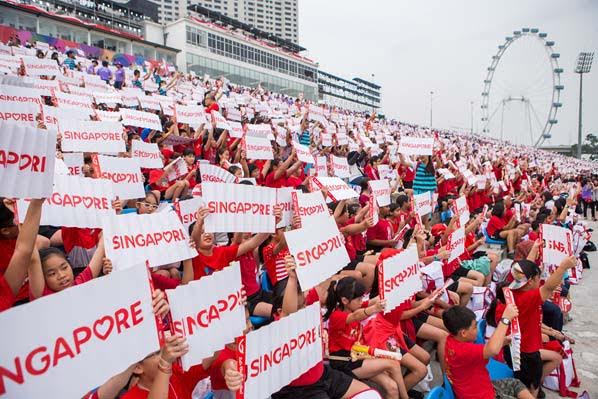 What are some of the items you need when you are at an event? A fan to fight the heat? A banner to show support for your favourite athlete? How do you hold these items and clap your hands to cheer for the runners to complete their race at the same time? Yes, the answer is right there in the title: get a clap banner.
#1 All-in-One Functionality
Held with one hand into a fan-shape and tapped against the other palm, the clap banner creates a loud and exciting clapping noise. A banner, fan and clapper all at the same time, this three-in-one device keeps you cool in hot weather, and serves its purpose as a cheering prop. The clap banger is also foldable and bag space-friendly — no more headaches like when you had to bring home bulky props from past events.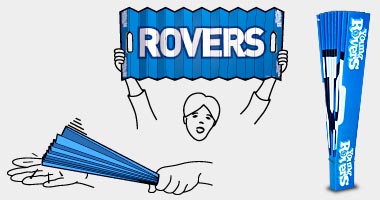 #2 Impactful
Like everyone else, runners love to have encouragement during their races. Rather than shouting your voice hoarse among the noisy crowd, all you have to do is to hold the clap banner up and your message is clear for all to see. There is also no need to worry about your claps not being loud enough; a gentle hit on your palm with the clap banger is able to produce a loud clap-like sound. In some events, audience at designated seats are given specific colors for their clap banners, such that when they raise the clap banners up as a whole, the crowd forms an image (usually their national flag) together. Think of the possibilities you can have with a clap banner; cheering has never been easier than this!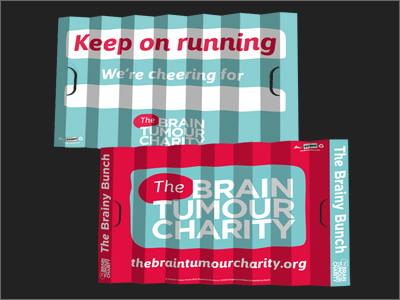 #3 Souvenir
Clap banners make a good souvenir too as each clap banner represent the event you have participated or shown support in. You can even think of creative ways to keep your clap banners like how you keep you race bibs. The bright colours with motivational messages make a good idea to keep them on your inspiration wall.
While we get to see some innovations to cheering props at various major events every few years, the clap banners are one of the most innovative ones in recent years. Who knows what we will be seeing next? For now, we should get our hands on those clap banners first.
As an official distributor in Singapore, Drummond is proud to offer the ideal product for any sporting, festive or large-scale events — the clap banner. It is also available as a whistle clap banner that allows the audience to whistle and clap at the same time, and the LED clap banner which has light embedded in the clap banner for audience to flash in support of the event or their favourite team.
Customised promotional messages, logos, and images can be printed on both sides of the banner, making clap banners an ideal medium for sponsors or marketers to maximise advertising opportunities.