#11 in top 25 Destinations, TripAdvisor 2014 Travellers' choice
The BMW Berlin Marathon is a major running event held every September in the German capital. The 43rd BMW Berlin Marathon will be held on 25 September, 2016. Ranked as one of the top five World Marathon Majors alongside New York, Boston, Chicago and London, Berlin rates high on the bucket list of most running fanatics.
The marathon was first run in 1974 with a somewhat smaller field of only 280. Since the city was divided in two, the event was limited to West Berlin. Sixteen years later on September 30, 1990, the Berlin Wall had come down and athletes were able to run through the Brandenburg Gates and explore the unified city taking in east and west. Berlin has become a hub for marathoners thanks to its reputation as a fast course. Elite athletes looking to break the world record flock here year on year to take advantage of the flat landscape. There are simply no hills, which makes it ideal for record fast times and a perfect introduction to marathon running for newcomers.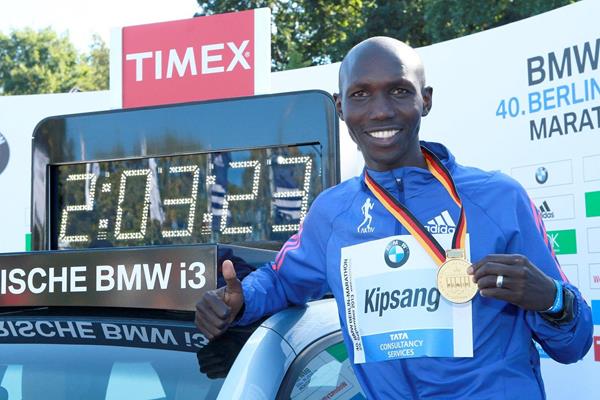 Three interesting facts about Berlin:
Fancy a scenic running route around Berlin's bridges? Venice may be known as the city of bridges, but Berlin has about 1700 bridges whereas Venice only has a measly 409!
Berlin is home to the largest department store in continental Europe.  Kaufhaus des Westens or KaDeWeas it is more often known, has over 60,000 square meters of display space spread over 8 floors.
Berlin is the greenest city in Europe. Parks, lakes and forests comprise around one third of Berlin's total area. This makes Berlin the perfect destination if you want to combine your city sightseeing with some nature related activities like cycling, kayaking and hiking or even if you just want to lie under a tree and read a book.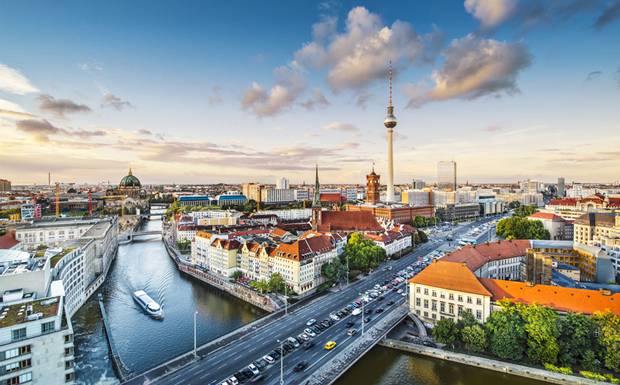 One close-by race you may be interested:
The Berlin International Triathlon.
Where can you run:
Berlin's best running route is in the Tiergarten. Berlin's second largest park, it is an extensive, sights-filled public park where runners can enjoy over 22km of paved and packed gravel paths. It is so clean and litter-free that it seems as if someone vacuums the place every night. Forget mileage, instead, run for time and romp off on any path or toward any monument that looks interesting.
Another favourite running route in Berlin is the Volkspark Friedrichshain. At 150 years old, Volkspark Friedrichshain is Berlin's oldest park and a must-go for Berlin runners. The fountain of fairytales "Märchenbrunnen" at the entrance adds to the park's magical appeal. It offers the perfect playground for runners — you can go for miles without running the same trail twice and you are never far away from Mitte and its post run recovery options. This is also a good place for runners who like to include hills in their run for additional challenge.
Cover photo credits: www.bmw-berlin-marathon.com