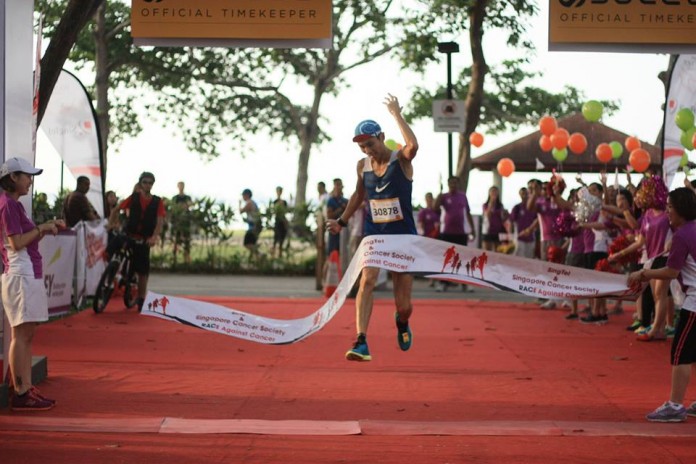 Facts and figures about cancer in Singapore.
Each day, 35 people are diagnosed with cancer. Each day, cancer claims 14 lives. 1 in 3 Singaporeans die from cancer. With statistics like this, each and every Singaporean has been, or is, touched by cancer in one way or another. Someone in your family, or one of your friends might be battling cancer right now. Perhaps you have fought and survived cancer yourself. We are all very familiar with the exhaustion of fighting cancer – from the patient's physical and mental suffering, to the emotional toll it takes upon loved ones, not to mention the financial stress involved.
Race Against Cancer is a Race to Save Lives. Organized by the Singapore Cancer Society (SCS), Race Against Cancer aims to raise funds for cancer treatment subsidies, welfare assistance, cancer rehabilitation, hospice care, free cancer screenings, research and public education initiatives.
The goal of Race Against Cancer is to make our statement against cancer; to minimize cancer and maximize life. No one should fight cancer alone – this event invites people of all walks of life to join in the fight and run alongside those who have been affected by cancer. JustRunLah! is joining the cause as the event's Official Running Portal, and we urge our compassionate readers to show their charitable support by participating in this fundraising race.
The 7th edition of Race Against Cancer will be held at Angsana Green, East Coast Park on 13 September 2015. The categories include a 5K Fun Run, while Individual Competitive distances include 10K and 15K.
In 2014, Race Against Cancer raised a record sum of $1 million in funds. Let us aim to break this record in 2015. Programmes and services that the Singapore Cancer Society are hoping to drive include the Cancer Care Fund, Cancer Rehabilitation Centre, SCS Cancer Treatment Fund, SCS Help the Children and Youth Programme and SCS Welfare Aid.
Dedicate your run to someone you know who has been affected by cancer.
Choose a distance and make a declaration of war against this disease. Registrations are now open! Additionally, you can show your support in the tireless battle against cancer, you make make a donation, or you may also choose to participate at the event as a volunteer. Every bit counts in this collective effort, so come join the fight against cancer.
For more information and to register for RAC2015 please
click here
.
JustRunLah! is the Official Running Portal of RAC2015.