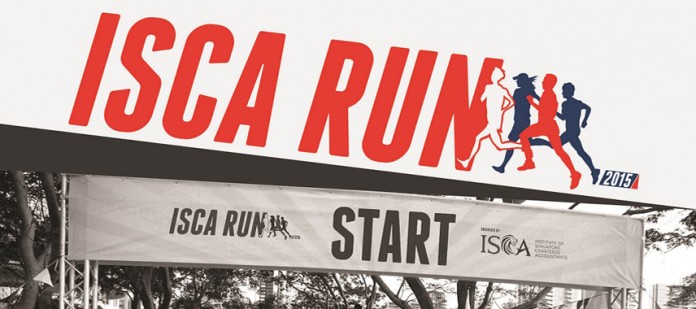 Back for its second year, the Institute of Singapore Chartered Accountants is organising the ISCA Run on Saturday, 30 May 2015 from 6.30am to 10.30am at the Playground at Big Splash, East Coast Park. With a line-up of activities for a fun-filled morning, the event aims to promote healthy living, family bonding, and corporate social responsibility.
ISCA Run 2015 Event Details
The event offers two main racing distances – 5km and 10km, and is open to adults age 19 and above. Runners can sign up as individuals, or in groups of four for the corporate challenge. There is also a Youth category for ages 13 to 18, and Seniors category for age 65 and above. Don't leave the children at home! The young ones can participate in the 750m Kids Dash.
Prizes are available for the Top 3 men and women of both 5km and 10km. All participants who finish will also receive a medal.
Fundraising for MINDS and SPD
This year, the ISCA will also be leveraging the ISCA Run as a platform to create greater awareness of the two selected charities – Movement for the Intellectually Disabled of Singapore (MINDS) and SPD, which was formally known as the Society for the Physically Disabled.
With the goal of providing equal opportunities for children with intellectual disabilities to receive education and later, to be integrated as contributing and responsible citizens in Singapore, MINDS offers educational, social, vocational and psychological needs for both intellectually disabled children and adults.
With programmes that encompass early intevention, rehabilitation, employment support, training, education, consultation and assessment technology, day care, and social service support, SPD aims to help people with physical, sensory and learning disabilities become self-reliant and independent.
The ISCA strongly believe that every one of us can help make a difference to the lives of many children and adults who are intellectually and physically disabled. JustRunLah! shares this vision with ISCA, and supports this run. As such, JustRunLah! is partnering up with the event as the Official Running Portal for the ISCA Run 2015.
Readers can show their support by registering for this event, or making a financial contribution. No donation is too small. Every donation will go a long way towards helping people with disabilities achieve independence and self-reliance through the provision of education.
To register for the event, please
click here
.
Alternatively, you can make a direct donation to MINDS or SPD.
Together, we can help make Singapore a society in which everyone can belong.
JustRunLah! is the Official Running Portal of ISCA Run 2015