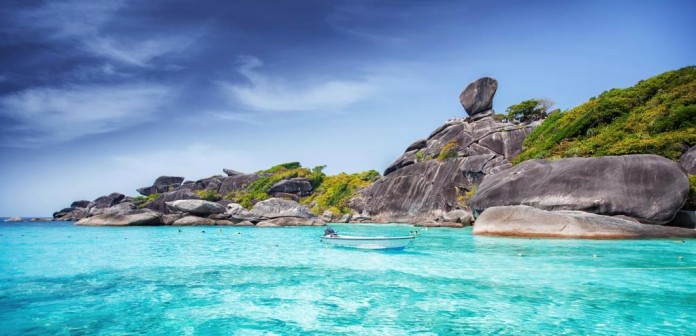 Laguna Phuket Marathon
After last year's success of drawing over 6000 runners from more than 50 different countries, the 10th edition of the Laguna Phuket Marathon returns on 7 June 2015. This year, over 7000 runners are expected to participate in the event's following categories: the AIMS-certified full marathon (42.195km), the half marathon (21.1km), the "mini marathon" (10.5km), the 5km walk and the 2km kids run.
The race starts and finishes at Laguna Phuket Resort. The marathon course is an out-and-back with a loop at the end, taking runners through a scenic and lush tropical route boasting local villages, quaint plantations, landmarks of religious and cultural significance, and of course, the magnificent beaches.
Buddhist temples are a keystone in Thai architecture, representing the Thai culture and history. Often a highlight on tours, the race route takes runners past the beautiful Wat Phra Thong and Wat Mongkol, as well as the Ban Don Temple, a Chinese Shrine, and a mosque.
A unique route
Runners will also appreciate observing village life, as locals busy themselves setting up the early morning markets. Their enthusiastic cheering and support will undoubtedly provide runners with a much-needed boost in morale!
Runners will enjoy running along the pristine coastal stretch of Hat Nai Yang, situated in Sirinat National Park. The 90 square-kilometre of beach forests, mangroves, coral reef and sea plays host to a teeming diversity of wildlife, and is a sea turtle nesting ground. The course also passes by the tranquil Layan Beach on the way back to Laguna Grove.
The race aims to draw both elites and amateurs, offering incredibly generous finishing times and a relatively flat course. 7.5 hours will be permitted for the full marathon, 4 hours for the half, 2.5 hours for the "mini marathon" and 2 hours for the walk.
Worried about the heat and humidity? Fear not, hydration points dot the entire course at every 2km, providing runners with water and fresh fruit. Isotonic drinks are available from 12.5km, and sponges are also available. The organisation's planned traffic control ensures a safe and enjoyable run for all.
Racing aside, the Laguna Phuket Marathon offers a line-up of activities, from the Expo, to the Pre-Race Pasty Party and the Farewell BBQ. It's your chance to meet like-minded international runners for an unforgettable marathon experience!
Phuket
Lying off the west coast of Thailand in the Andaman Sea, Phuket offers a wealth of holiday experiences to travellers.
From high-end luxury boutiques to local markets, there is nothing one can't buy in this shopping paradise. Don't miss the Phuket Weekend Market, Phuket Walking Street and Banzaan Market, and remember to bargain hard!
Phuket's international reputation as a party destination is well-merited; from its discos, bars and clubs, go-go bars, to live bands and international DJs and of course the ladyboy caberets, the nightlife is absolutely hopping in Phuket.
Relax and play at one of the many beach resorts along the coast. From spa treatments to scuba diving, rock climbing to snorkelling, there's something to please everyone.
From street vendors to classy establishments, gourmet travellers can indulge their palates with local delights. With the close proximity to the coast, you are guaranteed the freshest seafood.
Shutterbugs from all backgrounds will love Phuket; culture-seekers will appreciate the breathtaking temples and various museums, while nature lovers can choose from elephant trekking tours, hill hikes, and national park visits for the wildlife and magnificent waterfalls.
Getting There with AirAsia
With only 2 hours of flight time, getting to Phuket is a snap. With the widest network and lowest fares, AirAsia flies daily from Singapore to Phuket, offering unbeatable prices.
From pre-race concerns to post-race relaxation, let AirAsia take care of all your marathon needs.
With AirAsia, you can pre-book up to 40kg of baggage for running gear, hydration packs and gels, etc – no more fighting for luggage space with the rest of the family. On the way back, treat yourself by choosing Premium Seats with extra legroom to rest and stretch those tired legs after a full marathon. After all, you've earned it!
So what are you waiting for? Book your low fares to Phuket at www.airasia.com, and experience Thai hospitality, marathon-style.