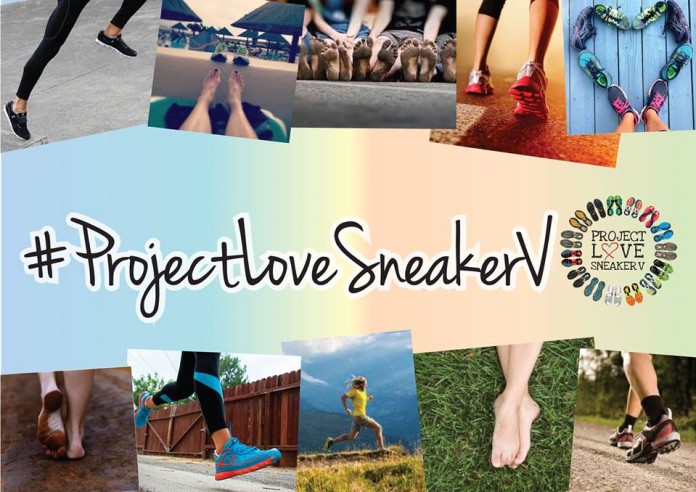 Shoes. When everything else is optional, they are the single, most important thing for running. Runners know this, and for this, we love our shoes. We buy multiple pairs, and rotate them according to the type of surface we intend to run on. We keep a close eye on the cushioning and the tread wearing thinner and thinner, and once we hit 800km on a pair, we wistfully retire them, knowing their best days are over.
Many of us love our shoes so much that even as we wisely re-invest in a new pair of runners to prevent injuries, we still hold on to our old pairs. Some hold precious memories like our "first race" shoes, while others, we keep them for practical purposes like for going out. But what if there is a better way to love your shoes? What if you gave them a second life, while improving the lives of those in need?
Project Love Sneakers V – Give Shoes. Give Love.
Project Love Sneaker is a shoe-donation drive organised by Running Lab to serve the running community's desire to recycle their "retired" running shoes that are still in good condition. Started in 2010, this shoe-donation drive is now in its 5th year running and will be held from 1 to 30 April 2015 at all Running Lab stores.
Project Love Sneakers has increasingly gained traction and interest not only within the running communities but the general public over the years. Running Lab has been dedicated and committed to reaching out to a wider audience and spread the meaningful notion behind this campaign, and this year is no different.
Why We're Doing This
Running Lab is a specialty running store retailing technically advanced running apparel, accessories and footwear. Staffed by sports trainers and experienced runners, customers are assured of the right expertise recommending the right pair of shoes for their foot types. The objective is simple – maximise performance, reduce the risks of injuries. More than just a business venture, Running Lab not only promotes fitness and a healthy lifestyle, it is also in the DNA of Running Lab to give back to the society.
It has been observed that regular runners replace their running shoes after clocking in certain mileage, typically 600 to 800km. Most of the time, these shoes are still in relatively good condition and it is wasteful to dispose them. That's why in 2010, Running Lab decides to provide an avenue for runners to give a second life to these used running shoes. To donate the used shoes for a worthy cause and make a difference to the lives of the less fortunate.
What We Want
This year, we want to collect 2,000 pairs of shoes to help as many poverty and disaster-stricken people in the Philippines. Running Lab wants to inspire as many individuals this year to contribute.
Who Will Benefit?
Sagip Kapamilya is the emergency humanitarian assistance program of ABS-CBN Foundation, Inc, which provides food and non-food relief to affected communities of disasters, as well as engage in rehabilitation and disaster risk reduction projects. Since 2004, Sagip Kapamilya (SK) has been very active in Disaster Relief and Rehabilitation Operation (DRRO), serving those in local and remote communities. Since then, millions of families, particularly children, have benefited from these services. However, the mission does not cease after relief operation, and ongoing support is the essence to a lasting community rehabilitation effort. Your old pairs of shoes will make a world of difference to those in need.
What You Get
Donate your used running shoes in clean and re-usable condition during the donation drive and receive a $50 voucher which can be used to purchase a new pair of shoes.
Where to Go
RUNNING LAB, Funan
#02-31, Funan Digital Mall . Tel: +65 6336 6775
RUNNING LAB, Novena
#01-47, Velocity @ Novena Square . Tel: +65 6253 1998
RUNNING LAB, Westgate
#03-18, Westgate (Jurong East MRT) . Tel: +65 6465 9522
JustRunLah! is proud to be the Official Online Media