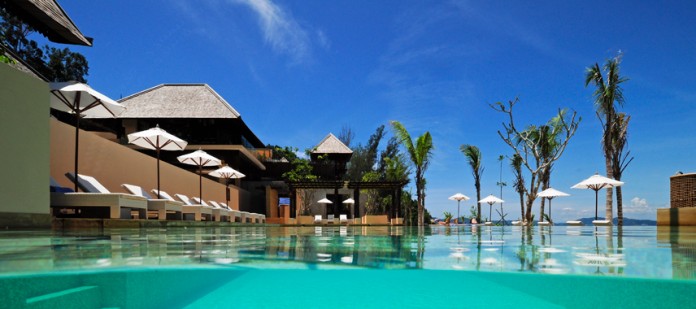 2 x 3D2N Stay at Bayu Villa with Breakfast and Return Boat Transfer, Gaya Island Resort
There is a place, accessible only by boat, where all that nature has created, from sheltered coral reefs to protected mangroves, over thousands of years has been preserved by those devoted to its care. A place called Gaya Island Resort at Pulau Gaya.
Gaya Island Resort is located on Pulau Gaya, the largest of a cluster of five islands that form the Tunku Abdul Rahman Marine Park, a natural conservation area off the coast of Borneo, close to Kota Kinabalu. Gaya Island Resort has a unique setting: the land is fringed with a golden sandy beach, rocky coastal outcrops, and surrounded by coral reefs. The hilly island landscape is covered with lush tropical rainforest and an abundance of flora and fauna. And to complete this perfect setting, visible in the distance, is the stunning outline of Mount Kinabalu.
The guest villa exterior respects Sabahan architecture, uses local materials and blends harmoniously with the natural environment. The interior living space is designed with contemporary elegance to create warmth, comfort and a serene indoor setting.
Gaya Island Resort is committed to ecologically-sustainable practices to minimise the carbon footprint within its environment. Therefore, the resort is a walking resort and only minimal motorised vehicles are used for operational purposes.
Enter the contest:
The contest has closed and winner has been notified. Thank you.
More information about the resort: www.gayaislandresort.com
This story is sponsored by Sabah Tourism Board.