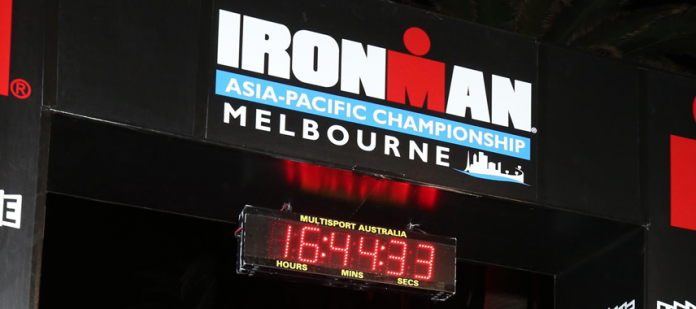 Her First Full Ironman Race @ Age 50
Age is no barrier to achieving your personal dreams and aspirations. And 50-year-old doctor Joanna Lin, can definitely attest to this.
For she took part in – and conquered – her very first Full Ironman race, at the Asia-Pacific leg of the IRONMAN World Championship which was held last month. Her timing was 16 hours and 44 minutes.
The IRONMAN Asia-Pacific Championship, which debuted in 2012, takes place in the sporting capital of Australia, Melbourne. It comprises a swim in Frankston, south of the city and its biking course incorporates the Eastlink Tollway. The run course commences at Frankston and concludes in St. Kilda, in the shadows of the skyline of Melbourne.
A 50th birthday present to herself
The Ironman race was Joanna's 50th birthday present to herself and she had wanted to push her limits to see how far she could go.
The avid triathlete, who only took up the sport about five years ago, has since gone on to complete several races, including Half Marathons, Full Marathons and triathlons.
Most gruelling race ever so far
But the Ironman Melbourne was the most gruelling race that she has ever participated in, especially because of the head wind that she faced during the bicycling leg and having to make do with inadequate lighting during the running leg – when the sun had already well and truly set.
Nevertheless, this Iron Woman can feel pleased with her inaugural Full Ironman race – and possibly for her, there will be more such races on the cards, in the near future.
Click here for an in-depth interview with Dr Joanna Lin on her Ironman experience.