adidas Climacool Shower Gel debuts in Singapore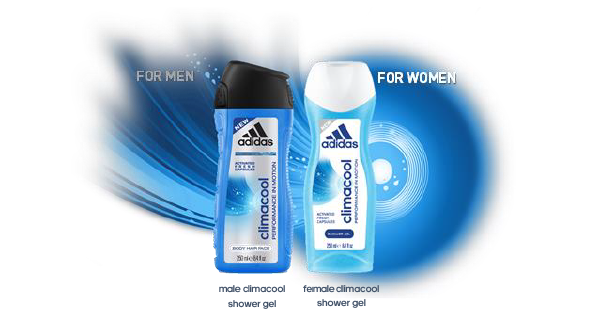 Published on:
1 October 2016
adidas body care introduces a breakthrough innovation in freshness technology: new climacool® shower gel with move activated fresh capsules that release refreshing fragrance throughout the day.
With Climacool shower gel, your senses are awakened at shower time and you experience an ongoing feeling of freshness hours later from the exclusive fragrance capsules that stay on dry skin after showering. During the course of the day, these capsules are activated by contact or friction – such as a light touch or rolling up a sleeve – and break to release the invigorating fragrance inside.
The harder you go the better it works
You never know how demanding your day will be. That's why adidas is dedicated to meeting modern athletes' needs to feel energized for longer. Leading the way, adidas' ventilated climacool sportswear dissipates heat and moisture to keep you fresh, cool and dry even during intense effort. This smart technology inspired the creation of climacool anti-perspirant line.
Constantly taking its technology to the next level, climacool offers superior performance in motion technology. Climacool's high-strength technology contains fresh capsules activated by movement. As your day becomes more intense, friction and humidity cause these capsules in the spray to burst giving you a new boost of freshness to keep you going. The instant refreshing charge of fragrance is generated by the contrast between the free oils in the formula and the citrus fragrance released by the capsules when they burst.
This initial burst of freshness is just the beginning because the harder you go, the better it works! As your effort intensifies, climacool anti-perspirants give you more and more freshness thanks to capsules that burst continuously as you push your limits.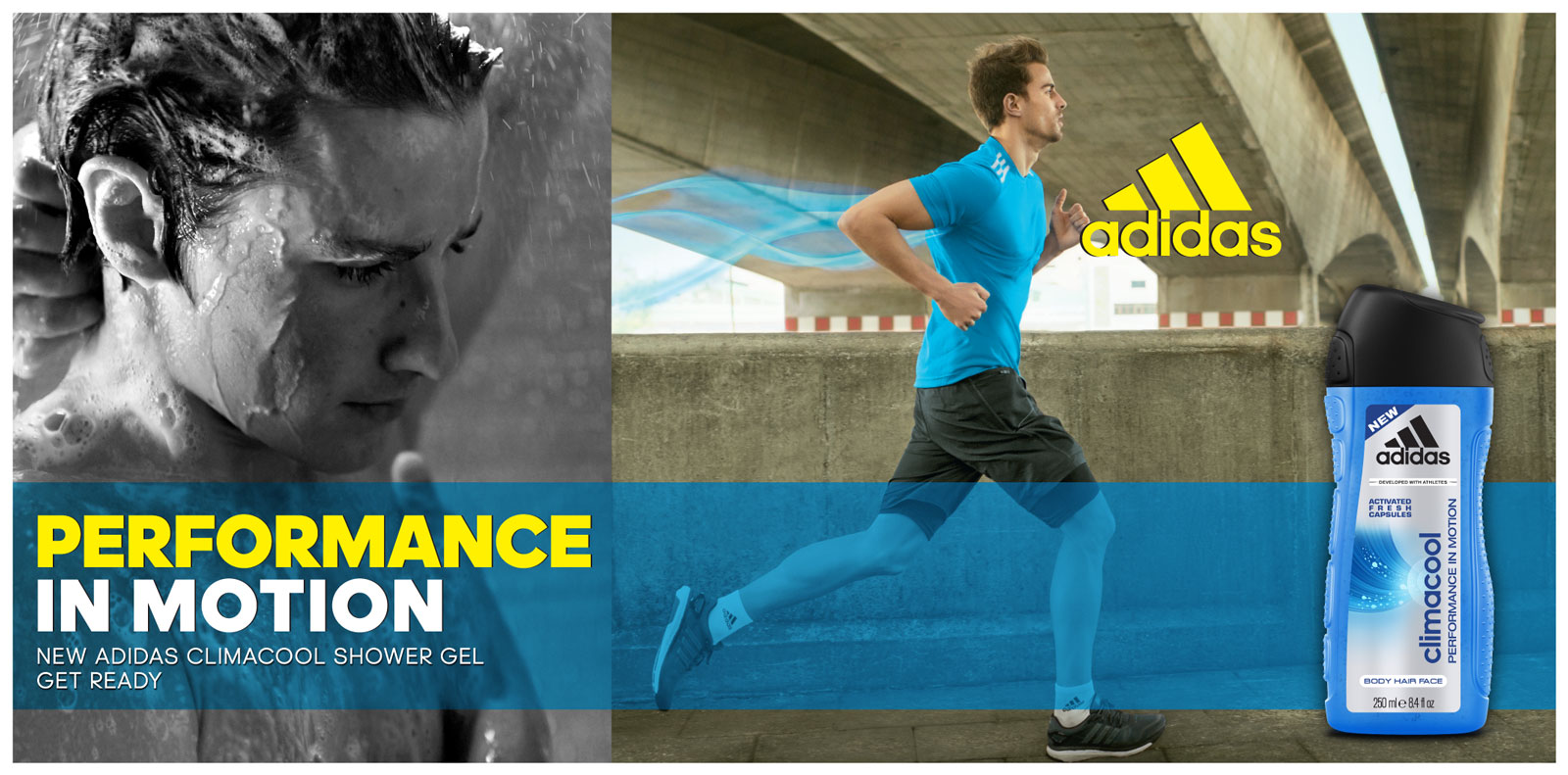 Complete Climacool Routine
One year after the launch of climacool anti-perspirant, the introduction of climacool shower gel creates a complete climacool routine, helping you feel fresh all day long.
Cleanses, Refreshes & Respects
Climacool for men has a deep cleansing 3-in-1 formula that helps refresh your body, respects your face and cleanses your hair. Designed to care for skin, the dermo-tested formulations for both men and women help to maintain your skin's natural pH balance. The easy-to-rinse lather leaves skin feeling soft.
Each shower gel's fragrance has the same scent profile as climacool anti-perspirant so they can be used together for a total bodycare regime to maximise the fresh experience. Blending notes of lemon, mint and lavender, the male shower gel fragrance has a long-lasting cool, fresh signature. In harmony with this, the scent for women is a zesty mix of juicy citrus notes and bright floral tones, creating an enduring fresh sensation.
Dynamic Pack Design
Climacool shower gel's contemporary design perfectly conveys its all-day fresh, clean formula. Echoing the climacool anti-perspirant packaging, the bottle features a bold blue wave graphic that sweeps dynamically across the pack, representing the activated fresh capsule technology.
The variant for men is enhanced with grips down either side for an ultra-comfortable hold. The transparent bottle reveals bright blue shower gel inside and is finished with a silver label, black cap and black adidas logo for strong masculine impact. Complementing the male design, the gently-curved see-through bottle for women has a pure, fresh look thanks to the vibrant contrast of turquoise-coloured shower gel against a white cap and label.
Climacool Shower Gel Get Ready for Performance in Motion
Climacool shower gel joins adidas' comprehensive line-up of shower gels with formulations and fragrances to suit sportsmen's and women's every need. Get ready for performance in motion.
The new climacool shower gel will be available from October 2016 for purchase at major supermarkets and personal care stores.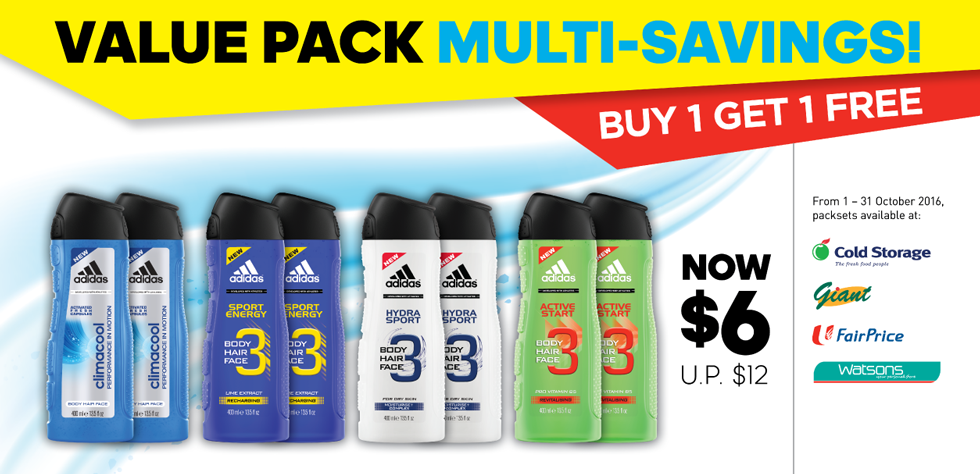 All images courtesy of adidas. All product names, logos, and brands are property of their respective owners. All company, product and service names used in this website are for identification purposes only. Use of these names, logos, and brands does not imply endorsement.
Brand: adidas
Browse more new releases

Please contact us to submit a press release
.